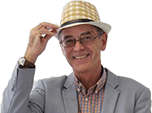 Volvo S60 2000 Road Test
Wed, 22 Nov 2000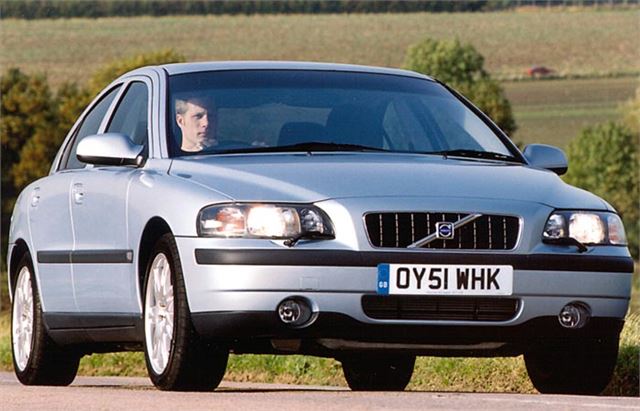 Volvo's new S60 saloon is a slightly shorter S80 with sportier suspension and a more rakish look about it.
It actually looks and feels such a big car that you wonder why Volvo has lined it up against the likes of the BMW 3 Series, Mercedes C Class and Lexus IS200. But, in fact, those low slung coupe looks exaggerate its length. The car is actually several inches shorter and a natch narrower than the Mk III Ford Mondeo. 
So what's it all about? Well quality and solidity have become Volvo trademarks and from the minute you open and shut the bank vault like doors you are reassured of both. There are struts, braces and airbags everywhere to ensure you survive even a fairly severe accident. Until you turn the key, the whole thing feels very Volvo-like.

Then you start to notice the differences. Both the old V70 and the new one feel very police-car-like to drive. Nice, reassuring, but a bit old fashioned. Volvo seems to have engineered the negative side of this out of the new S60. It feels fine. Perhaps not as sporty as Volvo would like to have you believe, but certainly sportier than any other Volvo, ever.

How does it go? Let's just say that 120mph clocks up impressively quickly in all versions. And the T5 not only does 155mph, it was clocked at an average of 152.02 mph over five kilometers round the two mile Millbrook bowl. It also covered 50 miles from a standing start at an average of 148.59mph. And went on to average 135.10mph over 24 hours. There's a story about this. The last driver was Mike Brewer of Channel 4's 'Driven' programme and www.4car.co.uk . He complained that he couldn't see through the screen for the fly splats, but was told they wanted to keep them on there for the Volvo stand at The Motor Show. So poor old Mike had to drive at 140mph plus for two hours by judging the proximity of the Armco out of the side windows. Then, of course, once the car was sitting nicely on the Motor Show stand, an over-zealous valeter cleaned all the fly splats off the windscreen.

My co-driver and I were actually less impressed by the T5 on the road than by the cooking 2.4 litre 200bhp turbo. It obviously wasn't quite as quick, but it went well enough and the ride was better. Even stranger, I was perfectly happy in the obedient 2.4 automatic which changed gears when I wanted it to and didn't when I didn't.

Serious likes: The integrated mobile phone. You just take the SIM card out of your own mobile and insert it into a little slot in the dash. Then receiving and even making calls on the move is a doddle because you don't have to take your eyes off the road for a nanosecond. And the high-tech dome which replaces the gearstick gaiter on the T5 manual: a simple and effective solution to an age-old problem.

Serious dislikes: legroom in the back is poor, and there is no legroom at all for the centre rear passenger who can't even shove his or her feet under the front seats because it is so uncomfortable to try. The centre rear seat with its proper lap and diagonal belt is strictly for small children only. And why does Volvo persist in its dangerously distracting daytime running lights? The only way not to dazzle other motorists is to switch over to parking lights, in which case there is no audible warning when you leave the car and you could come back to a flat battery.

But the car's fine even if it isn't an all time great and even if Ford's other new product, the new Mondeo, is a better driver's car. Spend an extra £7,000 over and above the price of a Mondeo 2.0LX to get a V60 2.4 and most owners won't regret it. And, of course, the price difference between a Mondeo 2.5 and the V60 2.4 won't be anything like £7,000. Compare it with a new BMW 3-Series or a Mercedes C Class and neither BMW nor Mercedes can supply you with anything like the performance for the money.