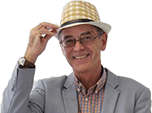 Volkswagen Up! 2012 Road Test

All I can do here is enthusiastically agree with what everyone else has been writing. Even in its most basic form, the VW Up is a delightful little car.
It doesn't actually break any new ground. It's a simple, small, four seater hatchback that has been very carefully developed over a very long time to be as close to perfection as a small four seater hatchback can be.
The nice surprise is that it's also brimming with character.
The 'Take Up' isn't over endowed with goodies. A VW price of £7,995 doesn't buy remote door locking, electric mirrors, air conditioning, or even self-winding windows.
But you do get a (tiny) rev counter, a height adjustable steering wheel and decent quality trim that doesn't make it feel like a stripped out rental fleet special.
There's plenty of room inside for four. Headroom is more generous than legroom. The deep boot takes a surprising 251 litres of luggage.
But it's the way it goes that gets it the gongs. The 999cc belt cam three-cylinder engine only puts out 60PS, yet it also stumps up an entirely adequate 95Nm torque and that makes it an eager little beaver.
Forget the 14 second 0-60. It feels like it picks up speed a lot more quickly than that, the steering lets you know what's going on, it grips well even on its most basic 165/70 R14 tyres and it instantly puts a smile on your face. This is fun in the way an original Mini was fun. Not quite as sharp as a Mazda 2, but a lot better than a FIAT 500 or a Panda and in a different league from the Peugeot 208.
The Take Up doesn't facilitate tax avoidance. At 105g/km, that will be £20 a year and you'll still have to pay to drive into Central London on weekdays. To escape these impositions you'll have to fork out £9,330 for the Move Up Bluemotion model that also comes with air-conditioning, electric windows, ESP and split folding rear seatbacks.
On the other hand, if you never go anywhere near The Smoke, you prefer your air fresh to conditioned and don't mind winding your own windows, then the Take Up at £7,995 is all the motor you need.
Though it is worth finding an extra £50 for a spare wheel.
(5-door VW Up models will also be available.)
Road test of similar, slightly cheaper Skoda Citigo
More at Volkswagen