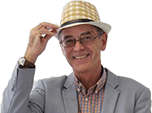 Volkswagen Polo Bluemotion 2007 Road Test
Wed, 19 Sep 2007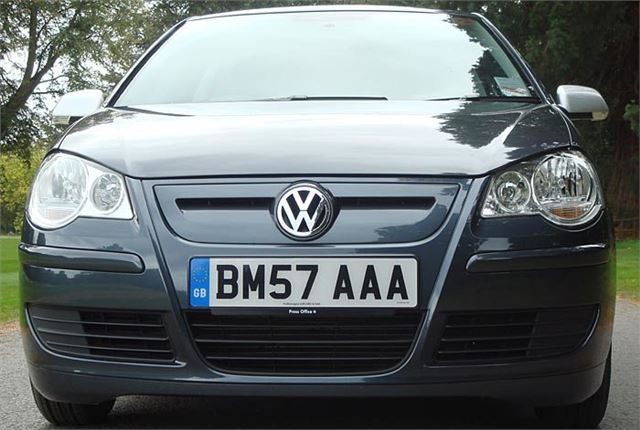 Polo Bluemotion 1 1.4 TDI 80 PS 5-spd manual 5-dr £12,595
Polo Bluemotion 2 1.4 TDI 80 PS 5-spd manual 3-dr £12,845
Polo Bluemotion 2 1.4 TDI 80 PS 5-spd manual 5-dr £13,445
www.drivethedeal.com
offers at 3-10-2007:-
VW Polo Bluemotion 1 1.4 TDI 80 PS 5-spd manual 3-dr £11,114, save £881 (£0 pa tax)
Polo Bluemotion 1 1.4 TDI 80 PS 5-spd manual 5-dr £11,654, save £941 (£35 pa tax)
Polo Bluemotion 2 1.4 TDI 80 PS 5-spd manual 3-dr £11,883, save £962 (£35pa tax)
Polo Bluemotion 2 1.4 TDI 80 PS 5-spd manual 5-dr £12,423, save £1,022 (£35 pa tax)
Factory Options:
Metallic paint £350
Front and rear mats £65
First UK models available from September 2007-09-19
BASIC EQUIPMENT AND TRIM
BlueMotion 1
Despite its keen focus on economy the BlueMotion is specified, with the following standard equipment highlights:
∑ ABS with EBD and HBA
∑ driver and front passenger airbags
∑ front side impact airbags
∑ height and reach adjustable steering wheel
∑ electro-mechanical power-assisted steering
∑ redesigned BlueMotion grille section, front splitter and rear wing
∑ silver-coloured door mirrors, body-coloured handles, bumper strips and side bump strips
∑ radio/MP3 compatible CD player with four speakers
∑ electric front and rear windows (five-door model)
∑ electrically heated and adjustable door mirrors
∑ electronic trip computer
∑ unique BlueMotion 'popcorn' cloth trim
∑ lightweight 'Jerez' 14" alloy wheels with 165/70 R14 hard compound economy tyres
∑ electronic engine immobiliser
∑ three rear head restraints and three point seat belts
∑ Isofix preparation for two rear child seats
BlueMotion 2
The 2 trim level adds the following over the standard BlueMotion trim:
∑ 'Climatic' semi-automatic air conditioning
∑ automatic coming home lighting function
∑ rain sensing windscreen wipers and an automatic dimming rear-view mirror
∑ leather trim for the steering wheel, gear knob and handbrake grip
∑ remote central locking and alarm
SAFETY
In designing the Polo, Volkswagen's engineers set out to make the safest car in
its class and naturally no safety elements are compromised in the BlueMotion despite its focus on economy.
Braking system
All Polos have four-channel ABS (Anti-lock Braking System) with EBD (Electronic Brake-pressure Distribution) and HBA (Hydraulic Brake Assist) as standard. The Polo BlueMotion adopts ventilated brake discs (256 mm) at the front and self-adjusting rear drum brakes (200 mm).
Hydraulic Brake Assist – HBA
HBA recognises from the speed at which the brake pedal is depressed whether it
is a 'normal' braking situation or an emergency stop. In the event of an emergency stop, HBA automatically increases braking pressure, activating ABS and ensuring the level of braking meets the needs of the conditions. The application of brake assist makes it possible even for unskilled drivers to reduce braking distances by around 25 per cent.
Frontal collision
The front structure of the Polo is composed of energy-absorbing and energy-distributing structural elements, with particular attention being paid to the quality and thickness of metal. The protection offered by the front bulkhead member in the footwell has also been enhanced. A particularly important feature of the Polo is the decoupling of the subframe from the side member; here footwell deformation is minimised. Volkswagen also makes use of a new Crash Optimised Pedal system, whereby the brake and clutch pedals fold forward to reduce the risk of dangerous foot injuries.
Side collision
Using computer generated simulations, engineers were also able to optimise the Polo's performance in a side-on collision. As a result and following physical trials, lateral intrusion is minimised during a collision.
Rear collision
In this area, the Polo meets the strictest US safety directives, including a 50 km/h collision with a 1,800 kg barrier. Among other performance criteria, absolute leak-proofing of the fuel tank must be guaranteed for this test to be passed. The 45 litre fuel tank is installed in the crash-protected area in front of the rear axle, and is made entirely of plastic. It meets all the requirements of evaporation emissions directives.
Airbag systems
All Polos feature twin front airbags as standard as well as front side impact airbags (not on E 60 PS). The volume of the driver's front airbag is 64 litres, while the passenger bag measures 95 litres. In the event of an accident, a signal from the airbag sensor causes the fuel supply to the engine to be cut immediately.
Curtain airbag system
In addition to the Polo's standard airbags, customers can specify Volkswagen's curtain airbag system, for extra protection. In the event of a side impact crash, airbags open up along the side window surface to protect the head and upper torso of the window seat passengers.
Child passenger protection
All Polos come as standard with two rear seat Isofix seat mounting brackets. These are attached to the body of the car and allow a compatible Isofix standard child seat to be installed and hence safely carried. Research has shown that 75 per cent of parents do not correctly thread a seat belt through a child seat, but the Isofix system eliminates any risk of incorrect fitting.
For added convenience and safety, it is possible to deactivate the passenger airbag so that a rear-facing child seat can be mounted and safely transported in the passenger seat. The lock for this function can be found in the glove compartment and is operated using the ignition key. This is a low-cost option on all Polo models.
Euro NCAP test results
The Polo was awarded four stars in the Euro NCAP (European New Car Assessment Programme) safety tests for adult occupant protection. It scored a one star pedestrian rating.
WARRANTY
3 years or 60,000 miles (2 year unlimited mileage manufacturer warranty followed by 1 year UK dealer warranty to 60,000 miles).
3 years paintwork warranty.
12 years body warranty against perforation
I years Volkswagen Assistance
More at
www.Volkswagen.co.uk