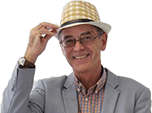 Volkswagen Polo 1.2TSI 2010 Road Test

The much anticipated and long awaited VW Polo 1.2TSI 105 is finally here. Along with a Golf Mk IV 1.2TSI 105, a Skoda Yeti 1.2TSI 105 and various other VAG cars, the list of which will soon include a VW Touran 1.2TSI 105.
So is it a miraculous new engine offering petrol performance with diesel economy?
Pop the bonnet and you wonder. You can see VW's Germanic attention to detail in the neat way the coolant pipes run to the water cooled turbo. Unlike the 1.4TSI, the EA211 engine is belt cam, not chain. And has four cylinders, not three, so lacks the advantage of 20% less friction.
It runs nicely, though. The figures of 105PS at 5,000rpm and 175Nm torque from 1,550rpm to 4,400rpm don't tell the whole story. To get really good economy an engine has to be capable of pulling from very low revs, and this one does, extremely sweetly.
I can't tell you how much of that 175Nm gets delivered at 1,000rpm, but, in the manner of Rolls Royce in the 1950s, I can tell you it's "sufficient." And this is amply demonstrated in the video.
There's none of that bottomless chasm you can experience in a diesel engine that leaves you up the creek without a paddle at very low revs. And, while no fire breather, this engine is sweet. Though, curiously, if you gun it, you can feel the torque come in at about 1,600rpm like an old school turbodiesel.
It's a Volkswagen, so feels very well put together, nicely finished and thoughtfully designed in some respects, like the lens your side of the door mirror that tells you that you've left the indicators on. A clever bit of design that costs nothing yet offers an appreciable benefit.
The boot seems a bit shallow, but then you lift the floor and it virtually doubles in size. And the floor neatly clips open so it doesn't come down on your arms just as you're loading a tray of eggs.
Lift the second floor and, surprise surprise, a full-sized spare wheel. While everyone else is saving money by making spare wheels extra cost extras, VW simply gives you what you want without having to ask.
They do charge a fair bit for this latest Polo, though. £15,310, to be precise. Which is £300 more than the SEAT Ibiza FR with a 1.4 150PS Twincharger engine and DSG automatic gearbox.
But the burning question (if you haven't yet watched the video) is quite how economical did the Polo 1.2TSI turn out to be?
Well. Driving as economically as I could, following lessons learned in Paris on 7th June, I managed 47.4mpg before I ruined my average by ascending a steep hill.
In contrast, I later drove the VW Golf VI fitted with the same engine (that comes in not much dearer at £16,565) and checked the readout which told me that over 265 miles with Uncle Tom Cobley and all behind the wheel, it had averaged 41.4mpg.
That suggests mid 40s potential even for the much heavier Golf.
Then, driving back in my puny FIAT 500 1.2 petrol, continuing to apply the Paris lessons, I watched my average over 950 miles rise to 54.5mpg.
So petrol can do it. Not quite as well as a good diesel, but in a much nicer way.