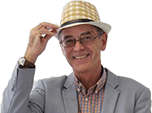 Volkswagen Phaeton 6.0 W12 2003 Road Test
Thu, 15 May 2003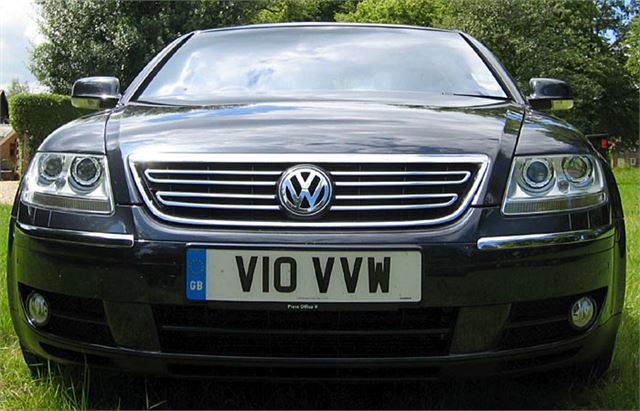 Press offices like to give you something simple and memorable about a new car. In the case of the VW Phaeton W12, it's 300kph.
To quote, "Unlike other luxury cars, the Phaeton was designed so that all its systems could cope with a sustained speed of 300kph (186mph) rather than the usual 250kph (155mph). For example, the W12 is the only car at any price that can be driven at 300kph in an ambient temperature pf 50 degrees centigrade and still maintain a cabin temperature of 22 degrees centigrade."

Then they let us loose in the things on the traffic-choked A23.

I have to say, I was unable to verify the maximum speed of the "vehicle", which is how a traffic policeman would have described it on the documentation that accompanied my arrest. And since we're getting into a very dodgy area here I won't even mention the car's awesome ability to make 99mph feel like 30.

But it isn't hard-edged like a Mercedes S600 twin turbo. The torque converters are organised to protect the transmission and drive-train from the monstrous 406 lb ft torque the 12 cylinder chain cam engine develops. On the move it's okay, and you have hefty paddleshifts behind the steering wheel to manually shift up and down the box. But brake for a junction, then try to accelerate out of it again and the whole system bogs down into self-protection mode. Until you get used to it, that could leave you stranded in the middle of the road while a 30ton HGV bears down on you. Your defence, "it was the car's fault" won't cut any ice with the mortician.

On the other hand, if you need to brake from a massive speed on an uneven and partially loose surface, you will survive. The combination of VAG Electronic Stabilisation Programme, Traction Control, ABS and Hydraulic Brake Assist ensure you will not only stop in a straight line but also that you will stop. No swathes of countryside were ignited by red hot brake discs when I tried this little trick either. I almost felt the car was distainfully telling me, "Yeah, so what?", or "Alors?" as they say in France.

There's a big screen in the middle and lots of knobs and buttons to fiddle with but thankfully they all work entirely logically. Press the damper button, turn the knob to your selected setting (from 'Comfort' to 'Sport') and that's exactly what you get. Then turn it back to 'Comfort' because 'Sport' is between a rock and a hard place and the car handles better in 'Comfort' anyway.

There are lots of other things you can do with the 'Infotainment Centre', but strangely enough for a £68,000 car, one of them isn't find your way somewhere. Satnav is a £1,775 extra.

The 18 way front seats are the most amazingly comfortable I have ever sat in. The front squabs electrically extend to support the longest of thighs. And the best bit is the two-piece backrest which enables you to recline the bottom part to better support your spine, then curl the top part forward to support your shoulders. After that you can choose the height and amount of lumbar support, and even set it to give you a massage almost as good as the type you get in public in Thailand.

The drivetrain is smooth and quiet. I didn't hear any wind noise. Even changing manually I couldn't get it to worsen 17.1mpg and driving normally I was seeing well over 20mpg. There is no doubt that this is an astonishingly good machine.

But it's up against top versions of the S Class and 7 Series, and even faces competition from within its own ranks in the stunning shape of the new Audi A8 (see road test on this site). On top of that, of course, there's also the new XJ8 to contend with.

So who will buy it? It seems like they're already queuing up. One chap in the Guildford area has specced his W12 up to eighty-six grand's worth. So there are moneyed people out there looking for a car that does the business but doesn't shout 'Mercedes!', 'BMW!', 'Audi!' or 'Jaguar!'.

I'm not so sure where the 3.2V6 fits into the picture.

For a start, this £43,000 motor is just front-wheel-drive, not 4Motion. And it seems to be fitted with the same bog-down torque converter as the monster W12, which is hardly necessary for 341bhp plus 232lb ft torque. It's pleasant enough, and sweet enough, but not really anything else enough to justify XJ6, A8 and lesser S Class and 7 Series money.

Waiting in the wings, though, is a 4Matic version with the same gob-smacking 310bhp, 553lb ft torque 5.0litre V10 diesel as the Touareg. Those who have driven it say it's quite astonishing. Like the V10 Tourag, that's going to be the one to have.