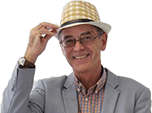 Volkswagen Caddy Maxi Life 7-seater 2008 Road Test
Thu, 24 Apr 2008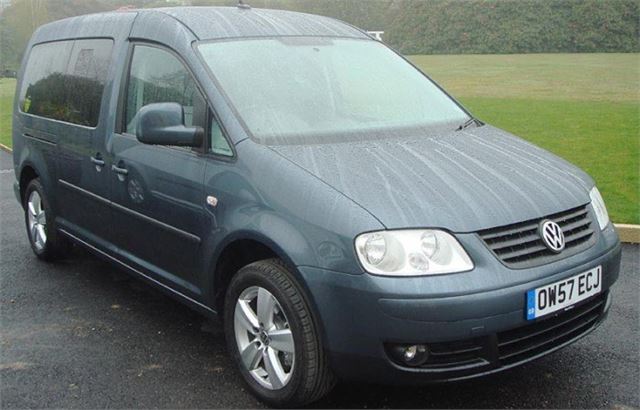 In the VW Caddy Maxi Life, VW presents an answer to everyone who needs to carry seven people and their luggage as well. It's diesel. It costs just £15,995. And it's from the same people who would otherwise offer you the colossal Caravelle at upwards of £28,405.

Peugeot's excellent 8/9 seater Expert Teepee undercuts the Caravelle, of course, offering similar levels of accommodation at prices from £19,000. And soon we'll see the powerful new Hyundai i800 8 seater at £18,500 - £19,500.

However, £15,995 is a lot less than that. So what do you get for your money?

4,875mm is 16' 0", the same length as an Isuzu Rodeo pick-up, so don't expect to be able to park it in the same space as a Polo. The driver sits van high rather than SUV high. The three centre passengers all get full sized seats at the same height. While the rearmost pair sit slightly higher, opera style, peering over the shoulders of the three in front.

There's plenty of head, shoulder and legroom for everyone. And simple, double-folding access through the sliding side doors to the rearmost seats. Behind them is a luggage deck most car owners would be glad to have. Big enough to take a washing machine on its side. So all seven people can go on holiday together without needing to send their luggage by train, or have it bouncing along behind them in a trailer that restricts the car's speed to 50mph.

The rearmost backrest folds. But the rest of the seat doesn't. So the only way to free the space it takes up is to pull a couple of toggles to unlatch it and leave it in your garage. Or your living room, where it makes quite a useful two seater settee. Or the Top Gear studio, for that matter.

If you then tumble the middle row forwards you free up a colossal 3,700 litres. Almost enough to go into the removal business. And, of course, perfect for antique dealers.

So what is this bus-like pantechnicon like to drive? The answer is, 'surprising'.

£15,995 buys the basic 105PS 1.9 diesel with a 5-speed manual gearbox. But £17,495 gets you the DSG automatic I drove. And that works brilliantly well.

I can't understand why. Because this combination in a Skoda Octavia felt as slow and dull to me as it gets. Yet somehow, possibly different gearing, the Caddy Life whacks up to 60, then romps along very pleasantly indeed. You don't need 'Sport'. That makes it too gruff and rough. You don't need to change manually (at least you don't one-up). Just leave it to its own decisions and it rewards you with a jolly decent drive.

The DSG gets a £90 VED hike from 2009. And I guess for serious, heavy work, like taking 7 people to Weightwatchers, you might need to step up to the 140PS 2.0 litre diesel and 6-speed manual transmission.

But for fertile housewives impressed into the school run, the 1.9DSG makes a lot of sense. Particularly since, after buying it, there may be money left for a cheap low CO2 car for dad to go to work in.