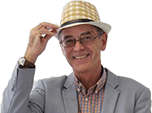 Volkswagen T-Cross 2019 Road Test

The Volkswagen T-Cross is a small, Polo based SUV that's set to win the hearts of everyone who wants to sit up high, but doesn't want to drive around in too much car.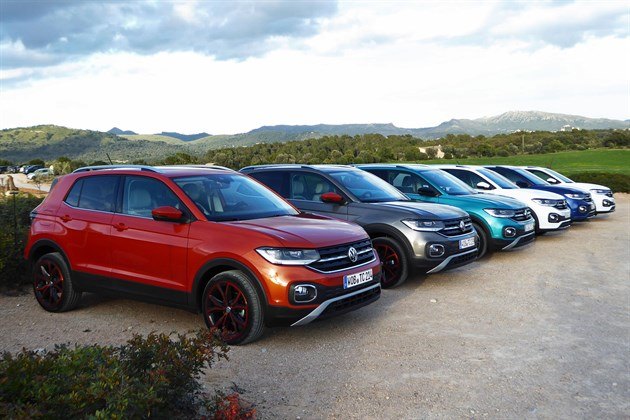 Like the SEAT Arona and Skoda Kamiq, it shares the same MQB underpinnings as the VW Polo, SEAT Ibiza and new Audi A1. And the designers have put a lot of thought into it.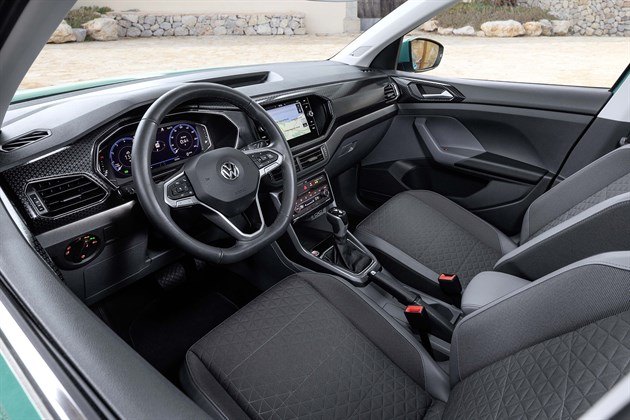 Driver and front passenger each get height-adjustable seats with adjustable lumbar support in all versions, including the entry level S. All T-Cross also have a sliding rear seat that moves forwards 140mm to increase the load area from 385 to 455 litres.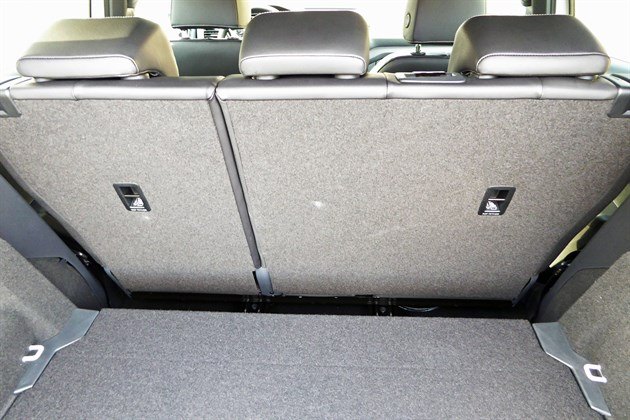 (This only really works when small children are in the back seats because it uses up all the rear legroom.)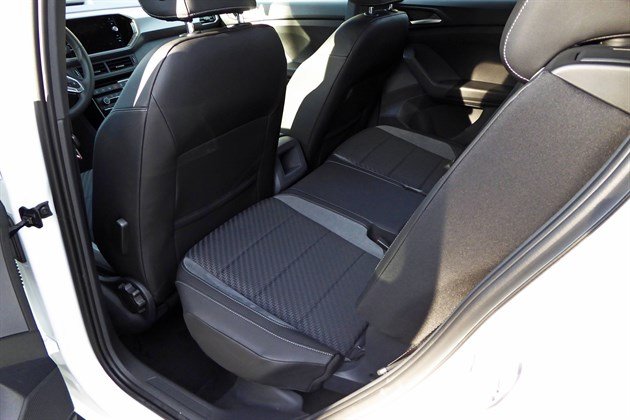 You can also fold down the rear seat backrests 60/40 to provide a reasonably flat, but quite high load deck 1,465mm long. And, before you ask, yes it can tow, and either anti-social fixed or considerate removable towbars can be ordered as extra-cost extras. It even has a proper old-fashioned hand-brake.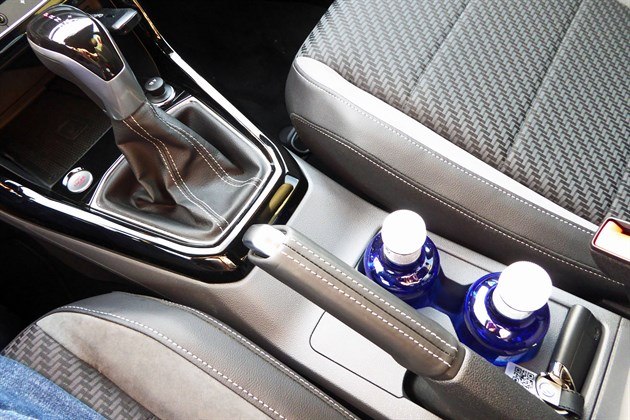 That's the basics. You can judge the looks from the photos. To my eyes, it's very neat and tidy and Volkswageny; smarter than the SEAT Arona and Skoda Kamiq and positively posh in Signature Champagne Silver.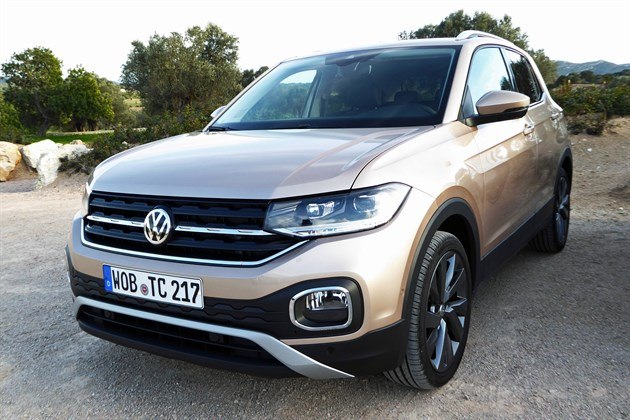 Perfect for dropping the kids off at St George's College prep school. (To that end it's available with a DQ200 7-speed DSG auto.)
Inside it's very nice. The multi-adjustable seats and steering wheel are comfortable. The instruments and satnav screen are pleasing to behold. You can go for some interesting dash treatments that might give you a headache after a couple of thousand miles. And, though generally nicer than a SEAT Arona, some of the hard plastics on the door handles, for example, aren't up to Audi standards.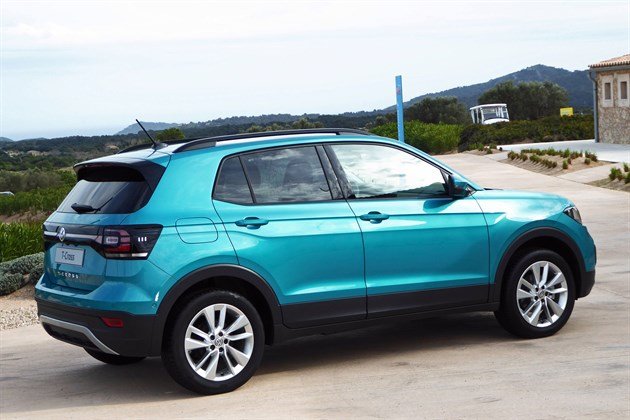 We only drove a 115HP 1.0TSI 6-speed manual, the same thing with 7-speed DSG, and, to try one on deeper profile tyres, the 1.6TDI 5-speed that probably won't be coming to Britain.
It's pleasantly smooth, quiet and offers plenty of pep, marred only by a slight drone from the 215/45 R18 tyres. However, even on them, ride quality was okay.
This won't be a problem for most buyers because you only get the 18s on the R-Line or from the options list. Most specs come on 17-inch wheels with 205/55 R17 tyres that not only ride significantly better, but also seemed to grip and steer more tenaciously (though that might have has something to do with the greater weight of the 1.6TDI engine).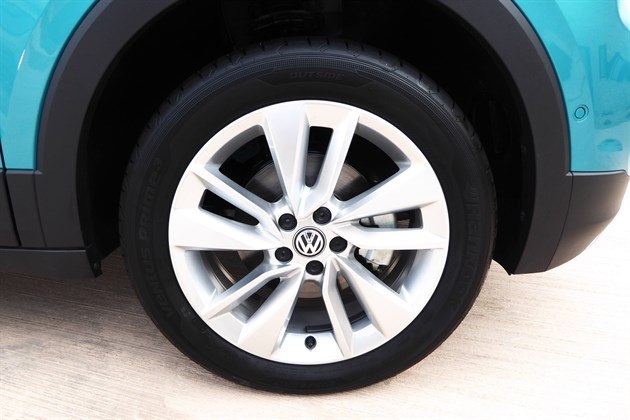 The 1.0TSI 115 worked well with the DQ200 DSG that has some notoriety but seems to suit the 1.0TSI engines better than any other. No hesitation coming off the brakes, for example. And nice, smooth automatic gearchanges.
Unfortunately, the 'Discover' navigation system failed to prove easy to get on with. Part of this was because the mapping pre-dated the location of our hotel, and the road it was located off was a long and twisty one. But, even taking a side trip returning to a pre-set base, or getting back to the airport, it flaked a bit. Maybe after longer acclimatisation time would tell. I don't know. I didn't have the time.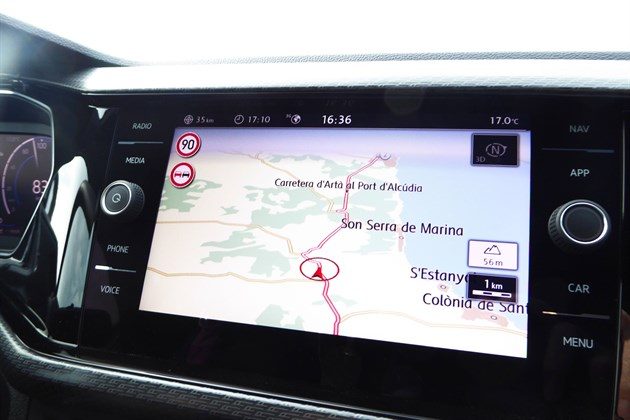 And, because of the unfathomable nav, we didn't dare get into the infotainment menus to switch of the annoying Lane Keep Assist, though, in fairness, it wasn't as intrusive as in something like a Volvo.
So, a few minor criticisms, but nothing even approaching a damnation. This is a good looking, quite classy, reasonably priced little SUV that is exactly what a lot of people want.
It'll sell like hoT-Cross buns.
More at Volkswagen