Volkswagen Polo GTI Plus 2018 Road Test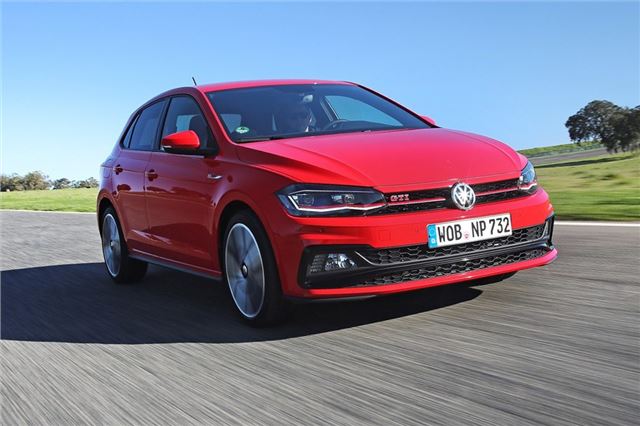 The Volkswagen Polo GTI has always been a subtle, comfortable and high-quality hot hatch – but it's never been that much fun to drive.
If you're shopping for a pocket rocket, fun is undoubtedly one of the things you're looking for. Consequently, with grin-inducing performance being delivered in spades by the likes of the Ford Fiesta ST, MINI Cooper S and Peugeot 208 GTi, the somewhat staid Polo was often overshadowed.
But the GTI version of the new Polo could prove to be a far more interesting car. For starters, it's the most powerful production Polo GTI to date. Under the bonnet is a turbocharged 2.0-litre engine that puts out 200PS which, in conjunction with a dual-clutch transmission, grants a 0-62mph time of just 6.7 seconds.
Admittedly, this means it's only fractionally more powerful than the previous generation, which packed 192PS – but that wasn't a slow car by any stretch and, ultimately, the new GTI should be on a par with the upcoming 2018 Fiesta ST in the acceleration stakes.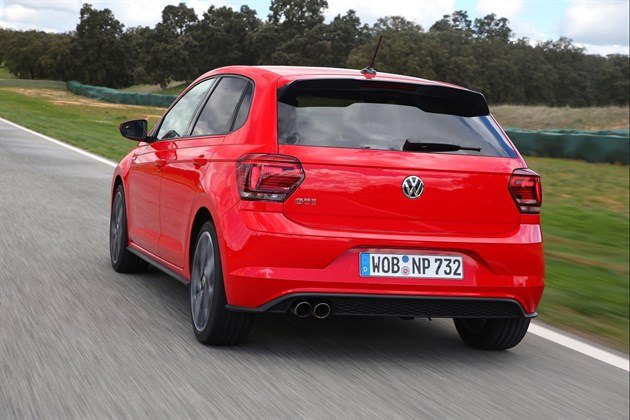 Volkswagen has done more than just cram a little extra power under the bonnet. The compact five-door GTI is based on the new sixth-generation Polo and features revised and upgraded suspension, a more spacious interior and a host of new, advanced equipment. 
Gadgets and practicality are all a bit moot if Volkswagen hasn't injected its sharply styled GTI with a shot of excitement, though. Fire it up and things immediately get off to a good start as the 2.0-litre engine burbles merrily into life. Plant your foot on the accelerator and, as the Polo roars and surges forwards, it's hard not to crack a smile. The engine is responsive, pulls with vigour and makes a good noise – along with the odd pop and bang from the exhaust – which all adds to the experience.
When you come to the first corner, it rapidly becomes clear that this is a more alert, engaging car than its predecessor. The steering now has some weight to it and the front end responds quickly to your inputs. The GTI also serves up a good blend of cornering capability and ride quality. It's comfortable when you're just cruising yet, through faster corners, it stays suitably flat and level. There's plenty of easily controlled stopping power on hand, too, which lets you more confidently enjoy the Polo's potential.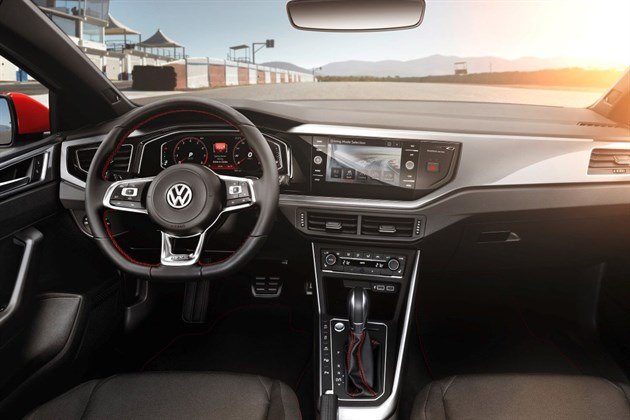 The good impressions continue inside. The digital dash fitted to the flagship GTI Plus model adds interest to the interior and the cabin is spacious and comfortable. There's plenty of room for adults in the back and the Polo has a decent boot, so it retains the 'usable and practical' genes of the GTI line. The usual traits otherwise remain - the Polo is well designed and – thin-feeling door cards aside – everything's of a high quality.
Only a few issues mar the experience. The dual-clutch gearbox can occasionally be dimwitted, taking an uncomfortable moment or two to work out what to do when you accelerate hard from a cruising speed. Wheel-mounted paddles make it easy to control shifts yourself and the gearbox otherwise works quickly and smoothly, but it will always change up or down when needed – which may annoy some. A manual gearbox will be offered later for those who prefer complete control.
It's also clear that the Polo's front wheels have a lot to deal with. Accelerate hard out of junctions and you'll sometimes feel the steering squirm as the engine's pulling power makes its way to the tarmac. This does add a gratifyingly boisterous edge to the Polo's character but, if you push harder, it becomes clear that the electronics are doing a lot to make the car drive and handle as expected.
Regardless, this Polo GTI is a marked improvement over the previous generation and an enjoyable and satisfying car to drive – and one that will no doubt prove a pleasure to live with. Those seeking outright entertainment and handling prowess, however, might want to wait to find out what the forthcoming Ford Fiesta ST - a car we'll be driving in a few weeks - is like.