Volkswagen Polo GTI 2015 Road Test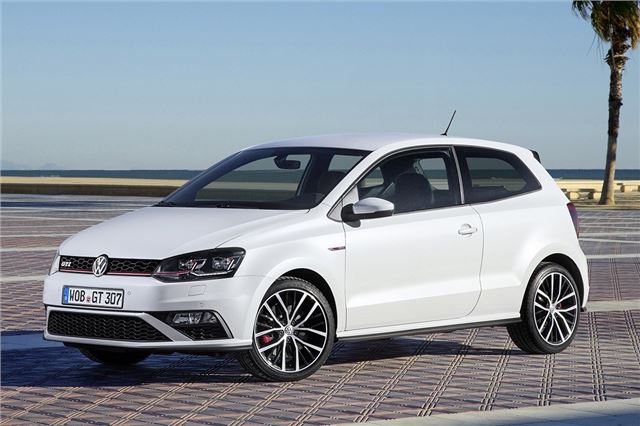 The recent renaissance in hot hatches has brought with it some fantastic little cars, particularly the Ford Fiesta ST and the Peugeot 208 GTI. Consequently Volkswagen has upped its game with the updated Polo GTI - so it's out with the old 180PS 1.4-litre twincharged engine and in with a 192PS 1.8-litre turbo, producing 320Nm of torque.
Perhaps more importantly, buyers now get a six-speed manual as standard, as opposed to a DSG-only. Although the automatic option is still available. Performance figures are suitably impressive - the new Polo GTI can get from 0-62mph in a swift 6.7 seconds. Yet despite the impressive pace, fuel economy is good - the manual returns an official 47.1mpg with a claimed 50.4mpg for the DSG.
Changes include a new two-stage stability control system to make fast driving more enjoyable, plus a new infotainment system and, familiar from the larger Golf GTI, an XDS+ front differential. It's not the only thing the Polo shares with its bigger brother - the styling is similar, with the same red grille surround and beefier, more purposeful bumpers.
It's not 'in-your-face' like the Fiesta ST, but it gives the GTI an edge over lesser Polo models while maintaining its understated image. That feeling of understated quality continues when you get behind the wheel - the Polo GTI feels every bit a Volkswagen. The dashboard covering, gear-lever, tartan-trimmed seats and switchgear are all top-drawer.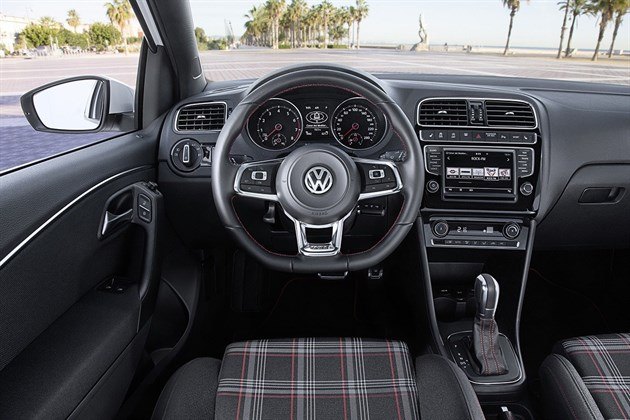 The 1.8-litre engine fires up without a huge amount of drama - it's quiet and subdued at idle and when pulling away. In fact, when driving around at town speeds there's no real clue that this is a high-performance car, save for the fairly immediate brake response. It's very much like any other small hatchback, with reasonably comfortable suspension and nicely weighted steering.
But if you find the right road, the Polo GTI really wakes up. Peak torque is available from 1450rpm up to 4200rpm, which makes acceleration effortlessly rapid in any gear - and it's accompanied by a purposeful, albeit artificially enhanced, growl. The engine is extremely capable and smooth, never feeling stressed or highly strung.
In fact, there's not much that can phase the Polo GTI. Even with the optional two-mode dampers in their more comfortable setting, there is very little in the way of body roll through corners and it's better still with them in Sport mode. The impressive XDS+ system can be felt subtly tugging the car into bends, keeping it pointed precisely where you want it. On a challenging road the systems really work to instill you with confidence, without taking away too much fun. 
That said, that all-encompassing ability does take the edge off a spirited drive. For someone who spends their weekends driving around at a track day, the Fiesta ST has just a little bit more thrill to offer. But for a road-focused driver the Polo GTI is a cracking little car - it's swift, nimble and entertaining, but it also feels safe, planted and controlled.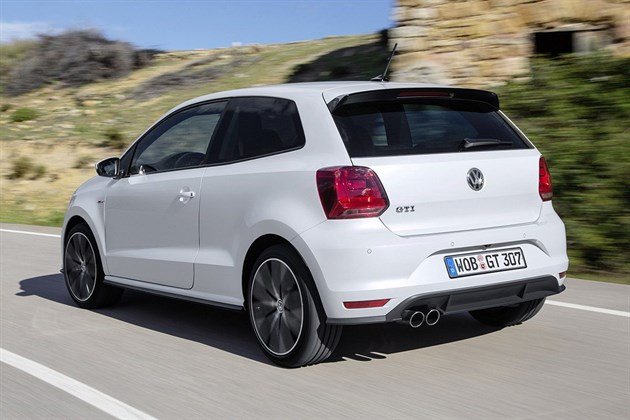 Importantly, fun isn't all the Polo GTI can do. It's offered in both three and five-door body styles, so you can get a family in without too much trouble. And, when you're not in the mood for noise and throwing yourself into corners, it's just as refined as a normal Polo, though the suspension does thud a little over potholes and road dividers.
There's plenty of up-to-date technology on offer including an easy-to-use infotainment system, LED headlights and Bluetooth, plus safety gadgetry like adaptive cruise control and automatic post collision braking, which is designed to brake the car following a crash in order prevent it rolling forward into the path of other vehicles.
There's also the DSG transmission, which gives a lower CO2 output and better official economy, but with little change to the performance. However, gearbox limitations mean peak torque has been reduced to 250Nm, albeit spread over a broader torque range (1250-5300rpm). In practice it means the DSG feels just a little less punchy than the manual car.
The manual is the one we'd choose. With the wealth of tweaks and its new, torquey engine, the updated Polo GTI is one of the best small fast cars money can buy. It's a little more expensive than the Ford Fiesta ST and it isn't quite as boisterous through corners – but for a car to live with every day of the year the Polo GTI gets our vote.