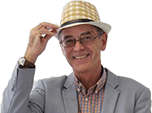 Volkswagen Golf VII estate 2013 Road Test

The Volkswagen Golf VII estate marks a change of thinking about Europe's most popular car.
Of a total 30,000,000 Golfs, VW has sold only 1,800,000 Golf estates. Partly because there were no Golf MkI or Mk II Golf estates. And partly because the Golf estate was usually an afterthought. In the overall plan, but not the vital, integral part it is now set to become.
So the Golf VII sits on the same standardised MQB drivetrain subframe as the Golf, the A3, the Leon and the Skoda Octavia of which, of course, there is also an estate. (Tested here: Skoda Octavia estate.) 
It shares the same engines and transmissions. But, to justify its existence, as well as very carefully considered styling, it offers an ideally configured loadspace.
The rearmost section is a metre square with a volume of 605 litres with the rear seats up.
Collapse the 60/40 backrests down by means of the convenient toggles in the loadspace sides and you have almost two metres by one metre of floorspace with a volume of 1,620 litres. On lower spec models, the front passenger seat backrest can be folded forward allowing things like stepladders up to 2,671mm long to be carried inside the car.
There's a ski-flap in the middle of the back seats. A dog and luggage net. A two-position roller blind over the loadspace.  (Both of which store under the load deck). A space saver spare wheel. And plenty of depth in the wheel well for a full sized spare.
The price premium for the estate (or 'variant', as it's called in Europe) is £1,420 over the 3-door hatchback and £930 over the 5-door hatchback. Not much more for a lot better versatility with only a tiny penalty in performance and fuel economy.
These are tested elsewhere on the site so there's no point in repeating the driving and dynamic qualities:
Volkswagen Golf 2013 Road Test and Video
Volkswagen Golf GTD 2013 Road Test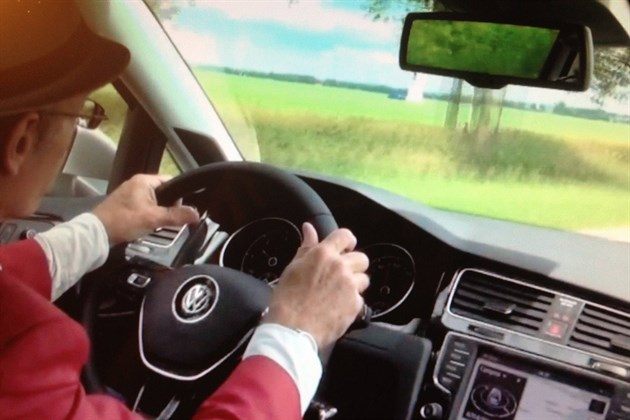 But it's worth mentioning that the 2.0 litre TDI 150 comes with the more robust 6-speed wet clutch DSG rather than the 7-speed dry clutch DSG.
I still found it a bit hesitant to get moving sometimes. Though, once on the move it was find and the gearchanges were barely perceptible.
I predict that this 5th generation Golf estate in the 7th generation of Golf will make a greater proportion of total Golf sales than estates have done in the past.
And may well convert many drivers back to estate cars from MPVs, SUVs and 'crossovers'.
More at Volkswagen