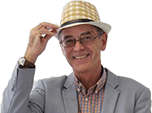 Volkswagen Golf SV 2014 Road Test

The Volkswagen Golf SV is five inches taller than a Golf. In Europe it's called the Sportsvan. Unsurprisingly, VW decided that this moniker might not appeal to potential purchasers in the UK.
These seem to be three types of people: new mums who, sensibly, don't want to develop back trouble lifting babies and toddlers in and out of low-slung hatchbacks.
The disabled, and those who already have back trouble.
And the elderly, who can no longer bend as flexibly as they could in their youth.
So in the Sportsvan 'concept cars' at the Frankfurt Motor Show last September, it was surprising to see heavily bolstered and difficult to access 'sports seats' in this distinctly unsporting car. A hangover from the original Golf Plus of 2005.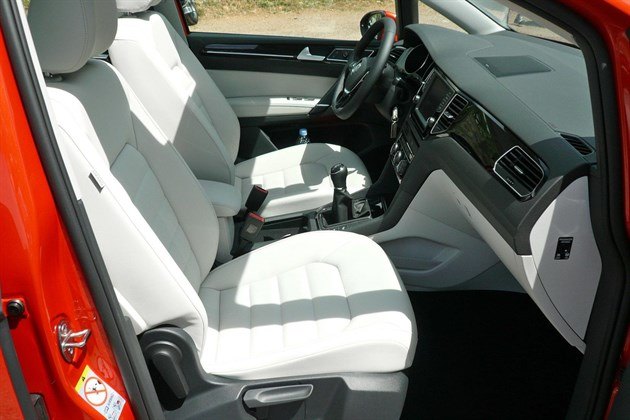 And in the top end models we got to test, all the seats had side bolsters. Lower grade versions must have flatter seats because one of the options is a folding passenger seat so that longer loads such as stepladders and surfboards can be carried inside.
Flat seats and ease of entry and egress were what made the original Ford C-Max a huge success. And, though the old C-Max handled quite well, it had no pretension of being 'sporty'. With the exception, perhaps, of young mums, the idea of a sporty 'van' just doesn't sit well with the type of people who buy or lease this type of car.
The current Mazda 5 handles even better than the new C-Max, with an astonishing combination of soft, well damped suspension and superb steering that seems to have become a Mazda trademark. Yet that, too, has flat seats.
Continuing the 'Sportsvan' theme, all the Golf SVs we had to test were on optional 18" wheels with 225/40 R18 tyres. So they simply went where they were pointed with no drama or unpleasant roll understeer at all. The suspension was compliant enough to ride the few speed humps we encountered. But I can't tell you how SVs react to potholes because all the roads we drove them on were billiard table smooth.
The new EA211 150PS 1.4TSI petrol engine is brilliant, combining power and torque to pull the higher gears on inclines with decent economy and relatively low taxable CO2.
The EA211 125PS 1.4 TSI is good too, very smooth and quiet combined with the 7-speed dry clutch DSG, and only occasionally hesitating slightly when pulling out of side-roads. Unfortunately, the Adaptive Cruise Control was 'not available' on the car we drove so may have developed a fault that several readers have complained of in the Golf VII.
The 2.0TDI 150 with 6-speed wet clutch DSG is okay for a diesel, but completely outclassed by the excellent 1.4TSI petrol engines.
Practical features of the Golf SV include a versatile back seat, with the bench split 60/40, both sections separately sliding up to 180mm, and three separately folding backrests split 20/40/60.
Even slid as far back as the seats would go, providing plenty of room for legs to stretch, there was still bags of luggage space.
A couple of useful accessories fitted to the test cars were a neatly hidden tow hitch that dropped down and clicked into place by pulling a catch in the rear sill.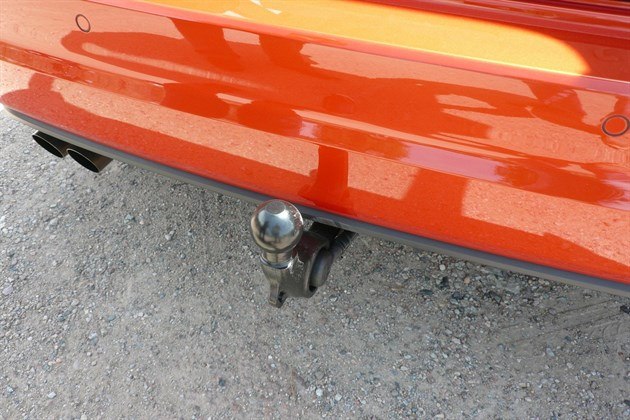 And a reversing camera hidden in the rear hatch 'VW' handle that popped out when reverse was selected and otherwise kept its lens clean by folding back in again when manoeuvres were over.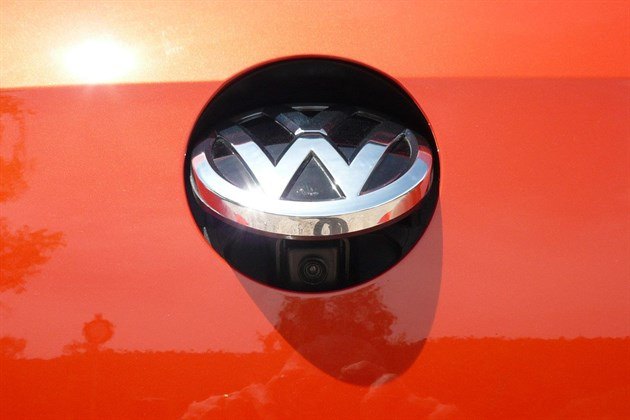 The camera system also surveys the street or lane you might be reversing into, and if it detects an approaching vehicle it slams on the brakes to avoid an altercation.
However, where the Golf SV completely slaughters the slab-sided opposition is in the way it looks.
This was the responsibility of a relatively young designer, Daniel Scharfschwerdt, for whom I predict great things in the future. He's also a brilliant presenter, explaining how the swage lines of the car, the positioning of the windows and the extremely careful attention to detail make it look longer, lower and wider than it actually is.
What I particularly liked was a little touch ahead of the front wheelarch that carries the swage line though into the headlight lens. Just a couple of inches, but a couple of inches that made a difference.
This lifts the Golf SV from the likes of a C-Max or a Mazda 5 or a Verso or a Scenic into something that looks sculpted by a master from a single piece of aluminium. And that enhances the perceived quality, which is beautifully followed though by the fit and finish of the interior giving it the class of a 'Special Vehicle' rather than a 'Van'.
More at Volkswagen