Volkswagen Golf GTE 2014 Road Test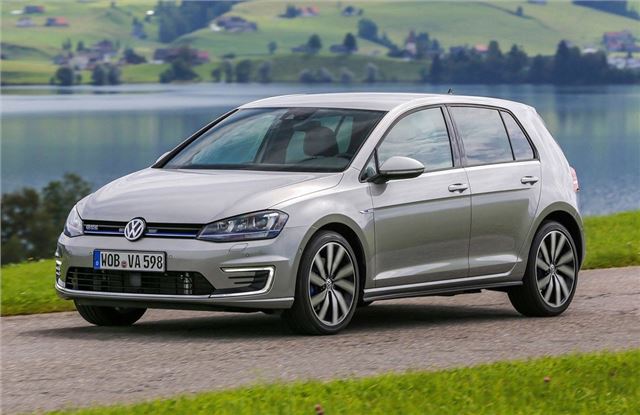 The unfamiliar 'E' part in Volkswagen Golf GTE stands for 'electric', but it could just as easily stand for 'evolutionary' or, by virtue of being arguably the very first true hot hatch hybrid, 'eccentric'. An eccentric Volkswagen Golf – who would have thought that possible?

It is of course not actually eccentric at all, but it is very niche indeed. Of course, 'niche' and 'Golf' don't tend to coexist in a sentence, but if ever a Golf ran the risk of becoming another e-word, ephemeral, this Golf is it. Is there a market for a £33,000 plug-in hybrid masquerading as a hot hatch?

Clearly Volkswagen's marketing and money people think so. The plug-in hybrid electric drivetrain powering the Golf GTE is, says Volkswagen, absolutely unique and designed specifically for the car, though it's markedly similar to the setup found in the Audi e-Tron.

That's to say it combines a 150PS 1.4-litre TSI petrol engine with a 102PS electric motor to create a mathematically anomalous 204PS total output. The electric motor is at the front, placed between the engine and the standard seven-speed DSG gearbox, while the battery pack is beneath the boot floor.  The resultant efficiency and performance statistics are barely believable: 35g/km CO2, economy of 188mpg and a 0-62mph time of 7.6 seconds. It's performance chalk meets efficiency cheese.
The battery and engine interact with each other as per most other hybrids, meaning the GTE can run on the battery/electric motor only, or using just the TSI engine, or a hybrid combination of the two. By default the car starts in electric mode, and it's here where the GTE plays its first eco party trick – it has a big battery. And it's not afraid to use it.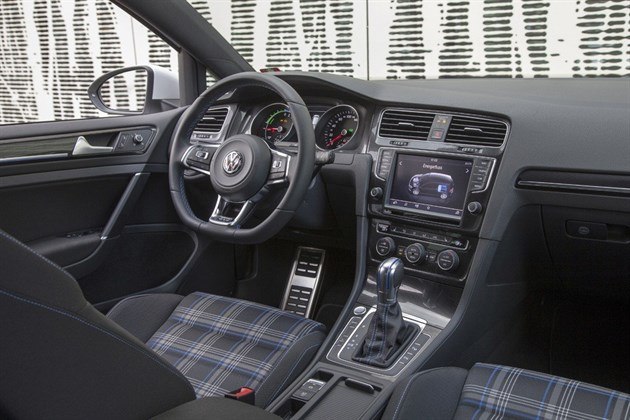 Plenty of hybrid cars offer electric-only driving in theory, but will resort to their combustion engines given any excuse – a mild incline or two feathers on the throttle. The GTE, however, will go near enough to time travel speed (81mph) on its battery, and will last a good 30 miles before dying.

Volkswagen didn't furnish us with any statistics about the percentage of drivers who do less than 30 miles per day, but for a good few people it's feasible that this Golf will dip into its fuel tank very rarely indeed. It takes less then four hours to charge the GTE's battery to full from a conventional socket, and around 2.5 using a wall box.

Of course, for the majority of average mileage drivers, the Golf GTE will operate as a petrol-electric hybrid whose battery will be charged largely by regenerative braking – and those people will never come close to Volkswagen's claimed consumption figures. Why? Because the staggering 188mpg number comes from an industry standard test that comprises one third hybrid driving and two thirds electric driving.
Clearly this stretches reality somewhat – if the GTE adhered to its official economy, its range would be 1645 miles. Instead, Volkswagen claims a more realistic 580-mile tank range in hybrid mode.  That's still deeply impressive economy, given the available performance.
Oh yes, the performance. This thing is quick. On paper it loses over a second to the Golf GTI in the 0-62mph sprint, but the 'boost' function basically turns the electric motor into an adrenalin shot for the TSI engine, giving the GTE a proper big squirt of full-throttle fastness. It feels a lot quicker than 7.6 seconds to 62mph, that's for sure, and in pure electric mode its instant torque delivery gives it that desirable 'nippy' feeling in heavy traffic.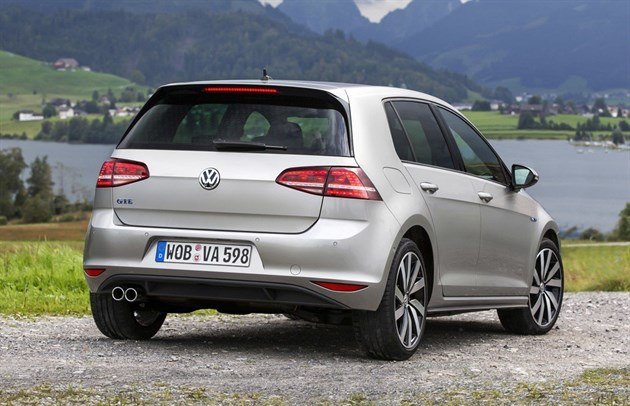 So what's not to like? Price is usually a sticking point with cars of such cutting-edge mechanical sophistication, though the Government comes to the rescue (for once) on that front – with the £5000 electric car applied, the GTE's prices comes down to a Golf GTD-like £28,000. It does lose some boot space, with a 272-litre capacity as opposed to the standard Golf's 380 litres, but that's a minor inconvenience.

But really, the problem with the Golf GTD is that it doesn't quite match up to the GT bit of the badge. A lot of people with neither notice nor care because it looks the part and it's quick, but the last tenth of dynamic ability is diminished by the great big heavy battery pack and motor – about the weight of carrying two extra people in a Golf GTI. It thumps down into the road at times, diminishing the Golf's ordinarily impeccable ride quality, and the complicated drivetrain makes it harder to keep the car on the boil on a twisty stretch.

The latter is the GTE's main negative charge – a GT-badged hot hatch is supposed to imbue the thrill of driving, not just be a bit quicker than the rest of the range. So what we have here is a very clever car that's tarted up like a Golf GTI (except there's a lot of blue to the GTI's red, for obvious reasons), that's quick, that's sparing with its fuel, and that's ever-so-of-the-moment – but that never quite feels comfortable as a hot hatch. 

How bothered you are about that is the main question, because if you're after a car that's fast, well equipped, economical, and does electricity without the eccentricity of the BMW i3, you'll probably love this. If you occasionally want to drive just for fun, as per the supposed archetype hot hatch owner, you should stick with a manual GTI and suck up the fuel costs.