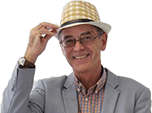 Vauxhall Zafira Tourer 2011 Road Test

Britain's most popular small 7-seater has grown up. The new Vauxhall Zafira Tourer (that complements rather than replaces the old Zafira) is 19 centimetres longer, sits on more sophisticated suspension and can be specified with as much high tech kit as the latest generation Fords.
One thing it is not is bland. As well as the sculpted side Vauxhall/Opel brand identity, designer Mark Adams has given it the most distinctive 'face' of any MPV anywhere. It's a brave new look and it works.
Inside you'll still find 'Flex7' seating. But instead of the rather clunky centre bench of the old Zafira (that meant removing all centre row child seats to get into the back) it has three separate individually sliding and folding seats.
And while they aren't all the same size, as in the S-Max, the centre seat is almost as big as the others, allowing three child seats side by side, each with their own ISOFIX tethers, that can't be fitted in the likes of a Grand C-Max or a Mazda 5.
Posher versions allow you to reconfigure the centre seatback into a pair of armrests that frees up space to allow the two remaining centre seats to slide further back, giving passengers a limo-like feel.
They get a limo-like ride as well. The Insignia derived front suspension and Astra donated cranked rear axle with Watts linkage soak up the bumps even when the car is shod with 19" 40 profile tyres.
Handling is pretty good too, especially on models fitted with Vauxhall's FlexRide adaptive damping system with three settings of 'Standard', 'Tour' and 'Sport'.
Engines start with a humdrum old belt-cam 140PS 1.8, liven up considerably with the same 140PS 1.4 chain-cam petrol turbo that impressed so much in the Astra, then round off with a trio of 2.0 belt-cam diesels offering 110PS, 130PS or 165PS. Impressively, Vauxhall has managed to get the CO2 of the ECOflex version down to 119g/km, so it sits in the £30 VED band along with Ford's Grand C-Max 1.6 diesel and Renault's new Scenic 1.6 chain cam diesel. All the engines apart from the 1.8 come with a standard 6-speed manual transmission, while a 6-speed auto is offered with the 1.4T and the 2.0 163PS diesel.
Driver aid packages are pretty much as you'll find in the latest Focus and Mondeo,. They use a camera system for adaptive cruise control, lane departure warning, forward collision alert (if you get too close to the car in front), 'collision mitigation' (automatic braking if you get far too close), and traffic sign recognition that warns you of things like stop signs and changes of speed limits.
Blind spot alerts in the door mirrors also feature and the satnav screen doubles up as a reversing camera screen.
All Zafira Tourers come with standard cruise control.
As well as messing about at a German golf course filming, I drove the 2.0CDTI 163 a considerable distance on Bavarian backroads and I'm very please to say the satnav never wrongslotted me once.
Vauxhall sees the main opposition as the very slightly longer Ford S-Max, and while the Zafira Tourer isn't as overtly sporty it is a viable alternative.
Especially where comfort, economy and very distinctive looks are the main considerations.