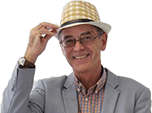 Vauxhall Viva Rocks 2017 Road Test

The Vauxhall Viva Rocks is an attempt to glamorise Vauxhall's sensible little suburban shopping trolley that has so far appealed mainly to ladies of a certain age.
It comes on tasty alloy wheels ("aloy" actually means "tasty" in Thai) with 185/55 R15 tyres, same as a FIAT 500 Lounge. They've raised the ride height by 18mm (3/4 inch) in case the supermarket carpark gets a bit bumpy. Inside, there's black 'Favo' fabric covered seats, driver's seat height adjustor, air-conditioning, cruise control and Bluetooth for your phone. And it's dressed up with Anthracite coloured side mouldings, chrome effect side sills and silver effect roof rails.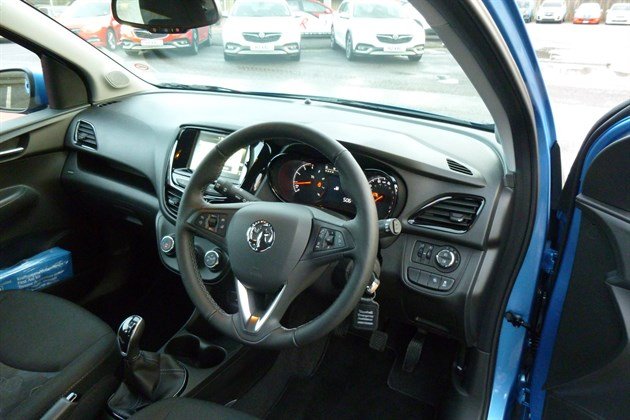 As well as that, all the standard kit of higher spec Vivas, which includes 5-doors, 5-seatbelts, ISOFIX tethers, 60/40 split folding rear seats, tilt adjustable steering wheel, etc.
Vauxhall sees it as up against the Suzuki Ignis and the FIAT Panda. I'd add the Citroen C1, FIAT 500, Ford Ka +, Hyundai i10, KIA Picanto, Peugeot 108, SEAT Mii, Skoda Citigo, Suzuki Celario, Toyota Aygo, VW Up and maybe some others I've forgotten. (This size of car represents 7% of the new car market.)
Some of our team have been fairly critical of the basic Viva. I rate its appeal to people like my mum. It's light and easy to drive and to park. Easy to get in and out of. Can take 5 small people at a pinch. Has folding rear cushions as well as seatbacks that give a flat load deck. The 75HP 3-cylinder engine is perky enough and the gearing offers 21mph per 1,000rpm in 5th, so at 70 the engine is turning at 3,333rpm, which isn't too noisy on the motorway. Readers are averaging 49.3mpg to 52.9mpg, which is fine. 
More enthusiastic drivers won't be impressed by the handling and roadholding, which isn't helped by that raised ride height and falls well short of a new KIA Picanto and the various VW Upstarts. You can only persuade the rear seats to fold flat by moving the front seats all the way forward, which prevents most of us from actually driving the car.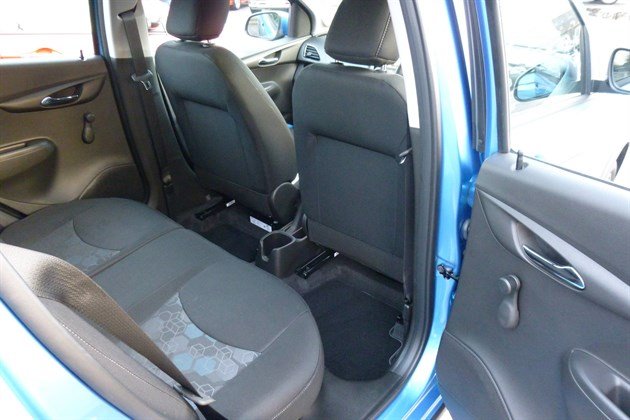 As standard, you only get a radio: no touch-screen or MirrorLink for your phone ('Navi 4.0 intelliLink' is £935 extra). And, both surprisingly and annoyingly, the driver's electric window isn't 'one touch', so you have to keep pressing the button while it slowly descends into the door.
Don't be misled by the £11,530 list price. You can expect to chip at least £1,000 off that. And, since 80% of private buyers have their cars on a PCP these days, the monthly money is what really matters.
To my mind the Vauxhall Viva makes the most sense in its cheaper, more basic forms. It is a useful, practical, simple to drive, easy to park car for mums. 
Whether the Sophias, Olivias, Emmas and Avas can be persuaded into a Viva Rocks is another matter.
A free £935 'Navi 4.0 IntelliLink' might just be enough to twist their arms.