Vauxhall Mokka X 1.6 CDTi 2016 Road Test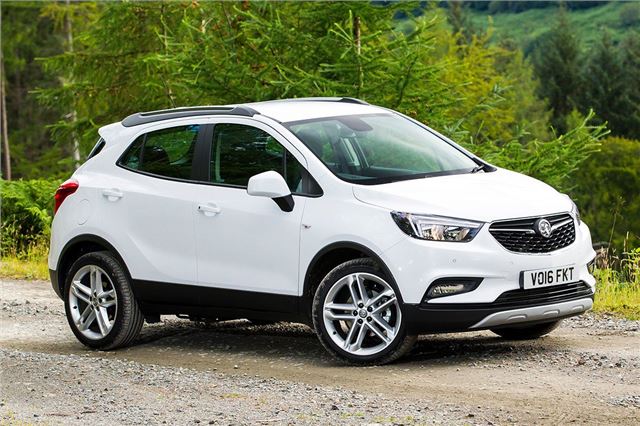 The Mokka has been a big success for Vauxhall, taking the lion's share of sales in the small crossover market, despite competition from the Nissan Juke and Renault Captur. Now Vauxhall has improved on some of the main criticisms of the Mokka, with the facelift model getting better infotainment and a redesigned interior. Oh and there's a new 'X' suffix, which will appear on all future Vauxhall crossovers.
The redesigned front has a new grille and bumper plus different headlights, giving the Mokka X a cleaner, less fussy appearance than the outgoing car. It might look slightly different from the outside, but it's in the cabin where the most important improvements have been made. The layout is now far less cluttered and more user-friendly, plus there is better technology.
The button-heavy centre stack is gone, replaced by a responsive 7.0-inch touchscreen system as standard. There's also an optional 8.0-inch screen which adds built-in navigation, while OnStar is standard. This provides on-board WiFi, tracking after a theft or automatic emergency assistance in the event of a crash.
Basic versions of the Mokka X come with an out-of-date 115PS 1.6-litre petrol, which is really best avoided. The 1.4-litre 140PS turbo petrol is a much better bet, with stronger torque and better economy. We focused on diesel power for our road test though - specifically the 136PS 1.6-litre 'whisper' CDTi with a manual transmission. The same engine is available with an output of 110PS too, bringing the advantage of slightly lower emissions.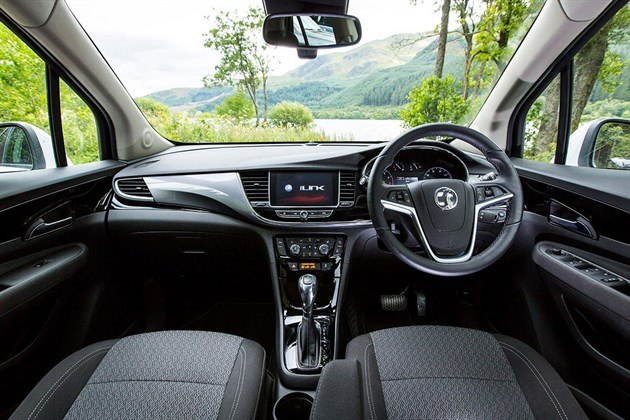 Whisper isn't really the word we'd used to describe the engine though - it's audible when idling and is quite coarse when pushed hard, though when on the move at town speeds it's subdued enough. It's a flexible engine with a decent spread of torque, so the gearbox doesn't need to be worked too hard. That's good news, because it doesn't have the most slick or accurate action.
In fact, there's not much about the Mokka X driving experience that is good. The steering, for example, isn't very nicely weighted, though it's accurate enough. The suspension could be better too - it keeps body control in check in bends, but it doesn't ride well over bumps, potholes and undulations. That said, the Mokka X is at least easy and predictable, plus it is available with all-wheel drive for bad weather.
The optional LED headlights will help out in dark, rural areas too - they automatically adapt to changing road conditions and will dip themselves to avoid blinding oncoming traffic. They're an expensive option though, at more than £1000. We don't see many people ticking this box. All-wheel drive is an expensive extra too at roughly £1600. Unless you really need this, it's probably best to save your money.
All models come with the important stuff as standard, including alloy wheels, dual-zone climate control and a touchscreen system, which features Bluetooth plus Apple CarPlay and Android Auto compatibility, which mirrors most smartphone functions on the built-in touchscreen. It brings a world of useful apps to the car and is very handy indeed.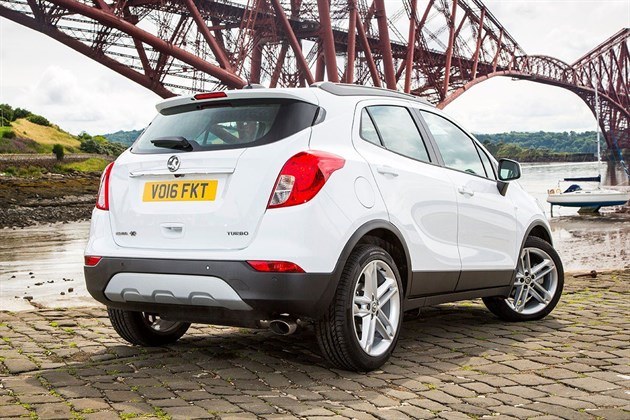 Higher trim levels gain extras like full leather upholstery, heated seats, a heated steering wheel and tinted rear windows. Models with the Nav suffix gain the larger 8.0-inch touchscreen which, as you'd guess, includes navigation. Drivers can even set this up by calling OnStar and requesting directions, which are then downloaded into the car remotely. You can also programme a route online and send it to the car in advance of making a journey.
There may have been dozens of changes to the cabin and exterior styling, but the Mokka X remains more-or-less unchanged when it comes to practicality. That means there is a sizeable boot of 356 litres with a flat deck with no load lip. The back row is reasonably spacious - especially compared to a Nissan Juke - but the cheaper SsangYong Tivoli has the Mokka X trumped when it comes to cabin space and it costs a lot less.
Build-quality in the Mokka X could be better - some of the plastics feel cheap, as if they won't stand up to years of kicking feet and muddy shoes. There are some soft touch finishes here and there, but it all feels a bit hotchpotch, with lots of different materials chucked together. It doesn't evoke the same feeling of quality as the neat, understated and well-made cabin in a Peugeot 2008.
The Vauxhall Mokka X is a definite improvement over the outgoing car, with neater styling and much improved infotainment features. That said, there are cheaper cars that do it better, like the SsangYong Tivoli, while the Skoda Yeti remains a classy and capable choice despite its age. If you can negotiate an absolute bargain then the Mokka X is fine, but at list price it's easy to do better.