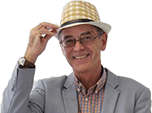 Vauxhall Grandland X 2018 Road Test

The Vauxhall Grandland X is the second GM fruit to be grafted onto the Peugeot/Citroen corporate tree.
First we had the Crossland X, that provides a Vauxhall styled and badged alternative to the Peugeot 2008 (admittedly without 'Grip Control'). The Grandland X is a conventionally good-looking substitute for the slightly avant-garde Peugeot 3008, in this case without the 3008's 'Grip Control' or intricate 'i-Cockpit'.
That is a very sensible way to broaden the appeal of the excellent 3008 floorpan, structure and powertrains that won it last year's European Car of the Year accolade.
The one I got my hands on was a Grandland X Sport Nav 1.6 120PS Turbo D stop/start. So, unlike other Vauxalls (apart from the Crossland X), it has Peugeot's 1,560cc belt-cam common rail injected turbo-diesel rather than the Renault 1,598cc chain-cam turbo diesel you find under the bonnets of Vivaros, Astras and Mercedes-Benz C-Class. Torque is a respectable 300Nm. And the tyres a chunky 225/55 R18s.
Split rear seatbacks fold flat at the pull of handy Mazda 'Karakuri'-like toggles in the load area sides to form an impressively flat load deck, though, unlike in the 3008, the passenger seat didn't fold up to make space for carrying things like stepladders and surfboads. And there's room under the 'Flex Floor' dual height load deck for an optional space-saver or even a full-sized spare wheel.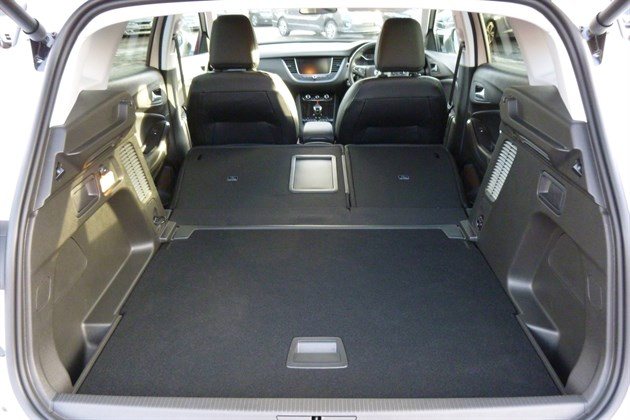 Out on the road (in fairly atrocious conditions) it's absolutely fine, shrugging off Bedfordshire's melted snow puddles with distain. Readers report an average 47.4mpg from the 3008 1.6 BlueHDI 120, which is close enough to the 48mpg I averaged in 'my' Kadjar 1.6DCi 4x4 over 20,000 miles, so that's what you can expect from the Grandland X 1.6TD.
The Sport Nav is very well equipped with dual zone climate control, voice controlled integrated European satnav, Apple CarPlay, Android Auto and all those new essentials that no one had even heard about 5 years ago.
It's not cheap, though, at £25,950 on the road and very nearly £30,000 with all the extras the Grandland X I drove came equipped with.
We will eventually be testing more versions of the Grandland X in the coming months, so I've restricted this test to the 1.6TD Sport Nav.
Should you buy or PCP a Vauxhall Grandland X rather than the plethora of competitors? No reason why not.
It is a very good-looking car and doesn't divide opinion in the manner of the Peugeot 3008.