Vauxhall Combo Life 2018 Road Test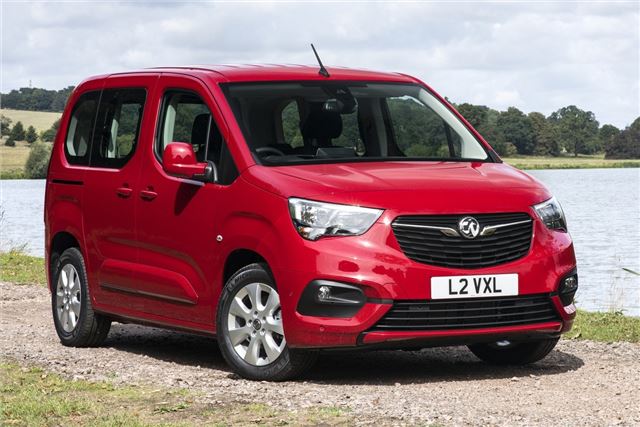 It's been a year since PSA Peugeot Citroen took over the Luton-based car maker and while many people feared one of Britain's oldest car brands would end up on the scrapheap, Vauxhall is undergoing something of a resurgence.
Sure, there have been casualties as the old models like the Zafira Tourer are cleared out and the new replacements like the Combo are ushered in. But, ultimately, the old was getting very old and the new is, well, rather good – as this latest offering shows.
Based on the well-received Citroen Berlingo, the Vauxhall Combo Life is practical and spacious. Two versions are available: the 4.4 metre standard model, or the longer 4.7 metre Combo XL. Both offer a whopping amount of boot space, even with the seats up: 597 and 850 litres from glass to seat. Although some of this is vertical so if you're stacking unsecured boxes then sharp braking could see them go flying forward into the passenger compartment.
With the seats down, there's 2126 litres available with a 2700mm load length. The XL boasts 2693 and 3050mm. That should make short work of the tip runs while your friends will have to form an orderly queue if they want to borrow it to go to Ikea.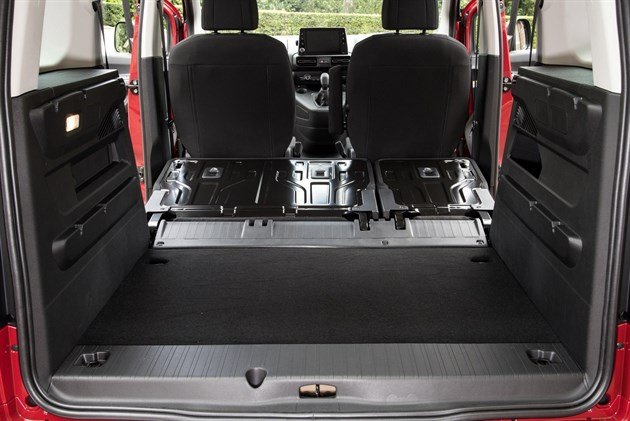 It'll even be a fun trip as the Combo Life boasts (reasonably) car-like dynamics. In fact, it was designed as a car first and van second, so it comes with three ISOFIX points on the second row, which means you can seat three full size child seats across the back.
More kids means more clutter, which if why Vauxhall has hidden storage compartments all over the car. There's hatbox above the windscreen, which isn't actually large enough to take a Trilby, but will stow a small map. Upfront, you're spoiled for places to stash your water and takeaway coffees – there's even a cooled upper glovebox (thanks to the passenger airbag being located in the roof).
When you're finally ready for the off, you'll need to factor in an extra few minutes to fiddle about with the seat sliders. With all the talk of the Combo Life being a car first and a van second, I had hoped for more car-like seating driving position. Achieving this wasn't a problem, until I realised the clutch rest was really high… so I returned reluctantly to the bus driver set-up with the seat set up high and consoled myself with a decent view from the large windscreen.
Normally, it's when you're pootling around town that you realise what's missing from the 'car-o-van'. But not here. Knock yourself out with the heated seats… there's even a heated steering wheel (although the one on our test car didn't work). Other creature comforts include the (optional) air-con and dual-zone climate controls. But it's the little touches like the sensors that monitor the intensity of the sun and constantly adjust the temperature. You know, like a real car and everything.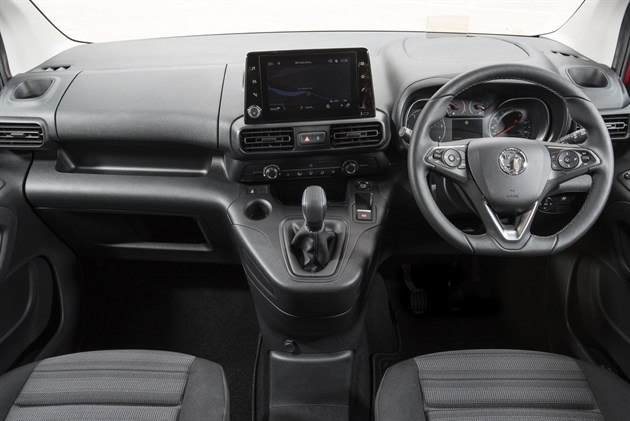 Like other real cars, there's a even a range of engines. Like a game of (travel) Guess Who? You'll need to answer questions before you figure out which one you want. Petrol or diesel? Petrol is a 1.2-litre 110PS from launch with a 130PS available early next year. Meanwhile, the 1.5-litre diesel is available in either 100PS or 130PS straight away.
Now, we'll be the first to admit that the 1.5-litre 100PS diesel we're driving isn't super refined – but it's much quieter than we were expecting, even with the drag from those massive wing mirrors. Hardly a scientific assessment, so you'll need to make your own NVH assessment. But everything's relative – like the Combo has bodyroll in the corners, but it's not as bad as you might think. And unless you're planning an, ahem, 'hilarious' trip to the Nurburgring, all you really need to know is that pootling around in the big Vauxhall is perfectly pleasant and not at all like hard work.
Will you hold up traffic? Well, our 100PS 1.5-litre diesel had 250Nm of torque from 1750rpm and could hit 62mph in 12.7 seconds. So it's no Nissan Serana, and it'll certainly be quicker to 62mph that your standard city car or Ford B-Max (depending on how much flat-pack you're packing, obviously).
So the Combo Life isn't that noisy or slow, which is a neat surprise. Another nice surprise is finding out it's not bereft of toys. Two trim levels are available: Design and Energy. Standard kit includes air-con, DAB radio and Bluetooth audio for an on-the-road price of £19,610. Energy trim costs from £21,010 and adds an eight-inch colour touchscreen, 16-inch alloys, and parking sensors.
Let's be adults, if you're in the market for a car that's spacious, hugely practical, can seat three kids across the back and starts at under £20,000, the Vauxhall is it.