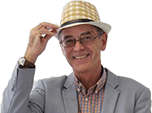 Vauxhall Combo Crewvan 2005 Road Test
Tue, 08 Mar 2005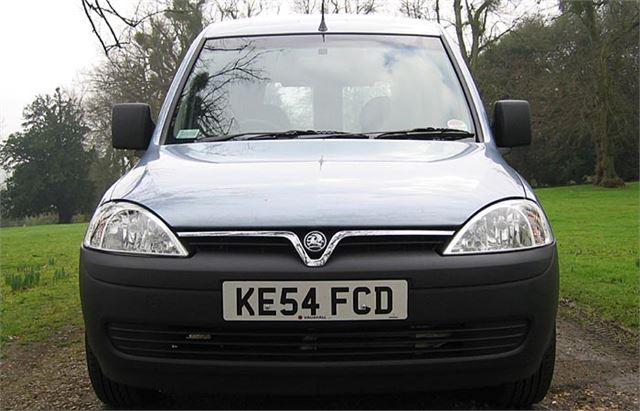 I'd expected something like a Berlingo Multispace with windows in the back. Or, at least, windows beside the rear passenger seat. But, to comply with medieval British Customs and Excise regulations, the Vauxhall Combo Crewvan they sent me came with sheet steel rear windows.
A stupid result of one of the many ridiculous laws the Brits put up with to the bemusement of other nationalities.

It actually proved to be a surprisingly good vehicle and I'll get to that soon. But first I'm going to rail against the rank stupidity which makes a van so much more expensive than a windowed utility that, even if a VAT registered business gets the VAT back, it's still out of pocket. At £11,372 on the road before VAT, this very good 5-seater Combo Crewvan actually costs more than the £9,795 a windowed 5-seater FIAT Doblo with the same 1.3 Multijet engine costs after VAT. It's more than the Doblo Family 7-seater 1.3 Multijet, which costs £10,595 on the road, VAT paid. At the time of writing you can get a Citroen Berlingo Multispace 1.9D for just £8,500 on the road. So what on earth is the point of asking £11,372 plus VAT for the Combo Crewvan?

This isn't a dig at Vauxhall, by the way. All vans, including Doblos and Berlingos, list more expensive before VAT than their windowed combi counterparts are after VAT: a situation that is plain stupid. Not only that, vans are much more expensive to insure than combis. Sure the whole point of these silly prices is to offer massive discounts to big fleets. The van market hasn't caught up with the car market in that respect. But why would any private individual or small business buy a van rather than a combi? Just for the sake of qualifying for £500 BIK? Seems like spending thousands to save hundreds.

All that said, the Combo 1.3 CDTI is by far the best van I've ever driven. It steers well, rides well, handles very well and even goes well, despite its tiny 70bhp engine. (Checking specs, this engine in the Combo seems to be up on torque compared with the FIAT Panda.) It's much more stable than a Berlingo, especially under braking. Its geared right at 23mph per 1,000rpm. It cruises at an indicated 80mph with ease. If you ever see a Combo going indecently quickly, it's not that the bloke behind the wheel is a brilliant driver, it's because he's driving a brilliant van.

It's even good looking. The front seats and driving position are fine for long distances (I did over 400 miles in it). The back seats fold 60/40. There's a tonneau to cover any tools you may want to lock up and leave in the back.
I've had feedback from a rerader who did 505,000 miles in one.

If they could stick some glass in the sides and sell it for £9,750 on the road, they'd have a runaway success on their hands. But at £13,248 including VAT for the tinsider, I cannot understand who will buy it. Not even VAT registered businesses that may get £1,875 back from H.M. Customs and Excise, but have to charge 17.5% VAT when they sell it, so not only spend too much upfront but end up with a lousy residual.

So please, Vauxhall, go for volume, charge £9,750 for a proper Combo Kombi with windows in the sides, and let Britain have the best handling utility there is for sensible money.