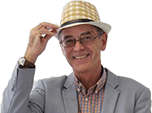 Vauxhall Astra Sport Tourer 2010 Road Test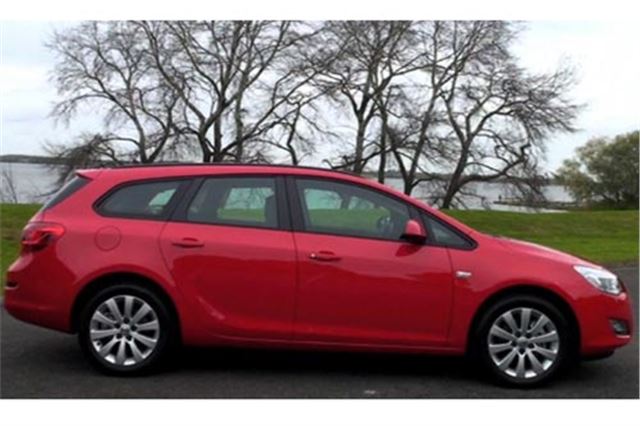 The new Vauxhall Astra Sport Tourer is a particularly clever piece of design. The design brief was to create a workhorse, as the Astra estate has always been. But not to make it look like a workhorse.
That was achieved by careful tapering of the rearmost side windows, while at the same time curving the roof up and over a crease, to trick the eye into seeing a sloping, coupe-like roofline though it is, in fact, quite high.
Clever design and engineering didn't stop there.  The rear hatch opening had to be capable of taking a 900-litre box, which means a regular straight-sided aperture. Yet that has to be concealed by the hatch and spoiler that blended in with the rest of the car. This meant a special design of rear hinge to give a slight cantilever effect, and it works brilliantly. The rear hatch opens to well above head height (for most people) and incorporates proper grab handles to bring it back down.
Inside the load area there is room for 500 litres all seats up, 1,000 litres with rear seats folded, 1,550 litres loaded to the roof. And the regularly shaped area will take a square-sided 900-litre box.
It all works very well indeed. It's even very easy to get in and out of the rear seats. The only sacrifice is that it could, perhaps, have done with an inch or so more legroom. Anyone sitting in the back behind a tall driver will find their knees rubbing the back of the front seat.
Up front it's pure new Astra with a good-looking, decent quality dash and all controls neatly to hand. Though a plastic steering wheel on the £19,375 1.7CDTI 110 Exclusiv felt a bit cheapskate.
Ride is excellent for the class of car. No bumping or jarring on our entire test drive. But handling isn't as inspired as I remember the 1.4 140 Turbo Exclusiv hatch on Welsh roads. There's nothing actually wrong. It just lacks any kind of sporting edge. It bites into corners, but you don't feel it biting. At least it doesn't snap back.
There's a colossal range of engines. 1.4 100PS petrol, 1.6 115PS petrol with manual or automatic transmission. 1.4 140PS turbo (which would be my choice). Then no less than four diesels: A 1.3 with 95PS and 109g/km, so £20 tax, a 1.7 with 110PS and 110g/km, which is what we were driving. The 1,7 with 125PS. And a 3.0 litre diesel with 160PS, the most power available in the car.
Prices start at £16,575, which is £500 less than the old Astra estate for a lot more equipment. For full equipment lists see the specs section.
Options include satnav, DAB radios, orthopaedic front seats, 'FlexFold' rear seats that allow them to be folded by pulling a switch in the side of the boot, Mazda 6 style, and a useful, double folding loadliner that protects load floor, seatbacks and the rear load sill.
All are built at Ellesmere Port on the Mersey, whether Vauxhall or LHD Opel badged, so the UK is exporting Astra Sport Tourers, which is helpful to the economy.
GM and Ellesmere Port have survived and now flourish, which is not what the cynics were predicting 18 months ago.
Road Test and Video of Vauxhall Astra 1.4T hatchback.
More at Vauxhall