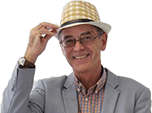 Vauxhall Adam 2013 Road Test

The Vauxhall/Opel Adam is a latecomer to the trinket car fashion parade.
It's called 'Adam' because that was the fore-name of Herr Opel. (So badging it 'Vauxhall' makes as much sense as badging a Lancia as a Chrysler.)
It's intended to appeal to younger buyers for its tech bits that allow them to play their own music libraries when they're supposed to be driving. And because there is almost infinite scope to personalise the car.
Long gone are the days of the plain old tin boxes, unless they happen to have a Dacia badge.
But fashion is all about getting people on a bandwagon. 'Dedicated followers' buy MINIs and FIAT 500s not out of nostalgia (they're too young), but because they want to look trendy.
Cute looks and ever increasing numbers of MINIs and 500s on the roads had them buying in droves.
To some extent, the Citroen DS3 challenged this, by being overtly 'trinkety' and infinitely customisable. And that worked very well.
So, with no 'cute' cars to re-incarnate, Vauxhall/Opel has followed the DS3 route.
The Adam is all about the interior, and that is stylish, attractive, tasteful, 'trinkety' and fun. The materials are good quality. The fit and finish is excellent. There are three basic spec levels: 'Jam', 'Glam' and 'Slam'. And with a colossal range of options, no two Adams need ever be totally alike.
The front seats are a decent shape and comfortable. The big, leather clad steering wheel is nice to hold. The instruments are clear. (It's good to see a digital speed readout.) The touch screen is a bit low for my liking and might result in some bumper-to-bumper crashes. But the overall effect, coupled with the panoramic glass roof on the 'Glam' model I drove is very pleasing.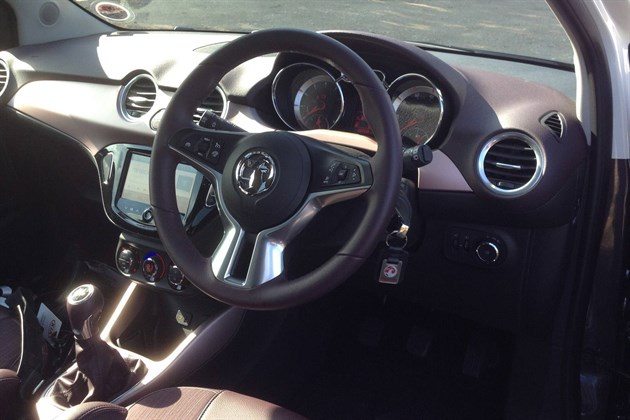 It's not so much fun in the back seat, though. I'm a mere 5' 9" and even I had difficulty sitting behind myself (as you can see in the video). There's actually less room in the back than in a FIAT 500.
And, at 170 litres, luggage space is almost as tight as in a Jaguar F-Type. Despite the fact the rear seatbacks fold down individually, three in the car would still be a crowd.
Out on the road the steering initially feels too light, but you soon get used to it. (It has an electric motorised steering column, like a FIAT 500.)
Handling on the 195/55 R16 tyres on my car was safe, but ordinary. Ride comfort is better than an early FIAT 500, but not as good as a TwinAir.
The 87PS 1.4i chain cam Ecotec engine is smooth, but the car is quite low geared at around 20mph per 1,000rpm in 5th, so the engine is turning over about 500rpm too fast at 70mph for a fuss-free cruise. And I think most drivers will be lucky to average low 40mpgs rather than the promised 50-55 (no 'real mpg' submissions, yet).
So will it catch on?
I guess there will always be people who don't want to follow the MINI and FIAT 500 crowd. People who buy a car because they simply like it, or because they can put their personal stamp on it. And to whom the finer points of the way a car drives are irrelevant.
It's a car. It steers. It goes. And they can personalise it.
There are some new engine on the way. Mainly an efficient exhaust manifold-in-head 1.2. But I can't ever see the Adam being a sporty drive.
And all that capability to personalise must slow down the production line.
The Adam is not a bad car.
I simply can't tell you if it will be a success or a failure or whether to buy one or not.
Dedicated website: www.vauxhalladam.co.uk