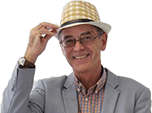 Toyota Yaris Verso Year 2000 Road Test
Tue, 24 Oct 2000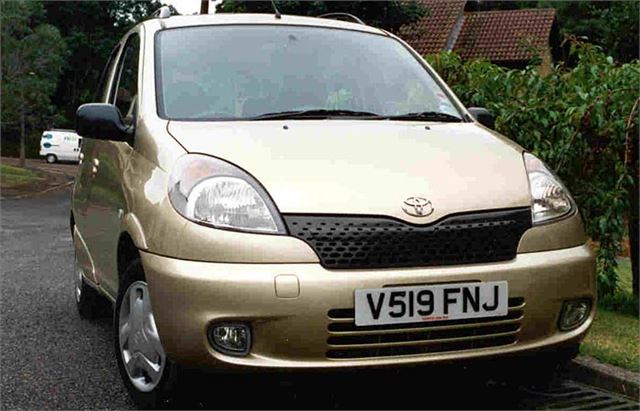 Looks are everything. In dark metallic blue, with optional alloy wheels, the Toyota Yaris Verso almost looks okay. In pale metallic gold, like the one I had, anyone under the age of 50 would have to be extremely thick-skinned to drive one.
But the fact is this is a car aimed squarely at the over 50's. Its four high and wide opening doors make it the easiest car to get into and out of you can buy. It has huge inside grab rails running from front to back to further aid ingress and egress. And for the wheelchair bound, the low rear load height makes entry with no further mods apart from ramps a very feasible proposition.

The rear door itself is side-hinged on the right, so no chance of banged heads on heavy hatchbacks. And while the seat folding process is a little laborious, the two larger rear seats tuck away under the front seats, Vauxhall Zafira style, leaving an almost flat unobstructed load space. Four strong tie-hooks are provided to keep luggage, wheelchairs, dog cages or dogs on leads firmly in place.

Like a Renault Megane Scenic, it has a two-height parcel shelf , but this is suspended by clips on aluminium poles and rattles so much that the best thing to do is to dump it in a quiet corner of the garage.

The drivers seat is not height adjustable, but the steering wheel is. And, though most drivers will find themselves sitting quite low with nine inches of air over their heads, all-round visibility is excellent. The 'tunnel vision' central digital speedometer is easy to use and prevents reflections in the screen. And the driver is surrounded with useful nooks and cubbies to stow his or her paraphernalia.

The steering is light but not devoid of 'feel' and though most drivers won't hustle the car through bends like a 'hot hatch', it's gratifying to know that plenty of grip is there should they ever need it in an emergency.

The car comes with a five-speed manual coupled to a pleasantly light clutch, or a four-speed automatic gearbox. The auto has no fourth gear lock-out, but is well programmed and doesn't hunt unduly between 3rd and 4th about town. Out on the open road, top gear give about 23.5mph per 1,000 rpm so cruising is relaxed. But, like the Hyundai Accent automatic, third is much lower so the engine will temporarily sound a bit frenetic if you demand sudden quick acceleration. Miles per gallon in a mix of short runs from cold and open road motoring worked out at 38.5, but the tank isn't very big so the level can drop fairly quickly. Using the air conditioning did not seem to affect either performance or fuel consumption unduly.

In conclusion, if you are happy with the looks it's an excellent vehicle for the older driver, especially for those switching from two cars to one.