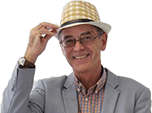 Toyota Yaris Hybrid 2012 Road Test

The Toyota Yaris Hybrid arrives at less than £15,000 and less than 80g/km CO2, making it tax and London Congestion Charge exempt for the forseeable future.
With all the emissions kit they have to carry, diesels no longer make sense in the urban environment.
You buy one for economy, then find that the only way to keep the particulate filter clear is to burn extra fuel taking it for extended runs.
For urban and suburban use only, an electric car makes the best sense, and the forthcoming Renault Zoe is likely to make best sense of all.
But what if, even only occasionally, you have to drive more than 100 miles?
The electric car isn't going to do it.
If you're down to one car and have a budget of £16,000 - £19,000 there was only one car. The Honda Jazz Hybrid.
But now there's another, that beats the Jazz in every respect apart from the versatility of its interior.
The new Toyota Yaris Hybrid comes in with figures of £14,995, 79g/km CO2, and an EU 80.7mpg combined.
Yes, you can spec it up, spend more money, increase the CO2 to 85g/km and reduce the economy to 76.3mpg.
But you can get a decently equipped 79g/km Yaris hybrid for £14,995, which is just £235 more than the equivalent Yaris 1.4 D-4D diesel, £1,305 less than the cheapest Jazz Hybrid. £50 less than the cheapest Fiesta Econetic 5-door and £620 less than the VW Polo Bluemotion 5-door.
And it's fully automatic. For a lot of people, it meets all their needs in a single, sensible package.
Instead of a funny little lever on the dashboard that can confuse some drivers, the Yaris hybrid has a floor lever familiar to anyone who has ever driven a standard automatic. And there's no need to brake to move it from N to D.
On the flat roads of Holland it was running on electric motor alone up to 60kmh quite a lot of the time. And we did actually average the EC combined 80.7mpg over 48 kilometres without actually trying.
It's no sportscar, of course. It actually discourages that sort of behaviour with an inertness culminating in understeer if you try anything like it.
But, drive it the way it's meant to be driven, and it has a pleasant, calming effect on your demeanour.
There's enough luggage space for two. The back seats fold down 60/40, allowing three and their bags to travel in reasonable comfort. And, unlike an electric car, you can actually travel indefinitely.
So while the Yaris hybrid is ideal for suburban use, and perfect for London (even if Boris ramps the C Charge exemption limit down to 80g/km), you can actually go on holiday in it as well.
It's warranted for 5 years, and the Hybrid Synergy Drive for 8 years or 100,000 miles.
For environmentally friendly school run mums, or for retired people wanting just one car, it's ideal.
More at Toyota