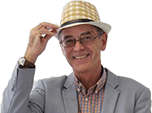 Toyota Yaris 2014 Revamp Road Test

Eighty five million Euros spent improving the 2014 Yaris amounts to an admission that Toyota didn't quite get it right in the first place.
The original Yaris was a groundbreaking car. Short, tall, spacious, good to drive with many interesting features to surprise and delight. It was a well-deserved European Car of the Year.
The second generation was more normal looking, like the second generation Ford Focus compared to the first. No groundbreaker.
The third Yaris was okay, but not really any more than that until the Yaris hybrid arrived in 2012 offering much lower emissions than the more expensive Honda Jazz hybrid.
But now Toyota is having a styling revamp, applying the 'X' look of the new Aygo to more of its range. And that's the first thing that strikes you about the 2014 Yaris.
Next is the improved quality, especially inside. Gone is the aberrant knobbly white dash of the hybrid that looked like a non-slip kitchen floor. Now all versions are tastefully trimmed. The seats are better. The steering wheel adjusts in and out as well as up and down. It's easy to get comfortable.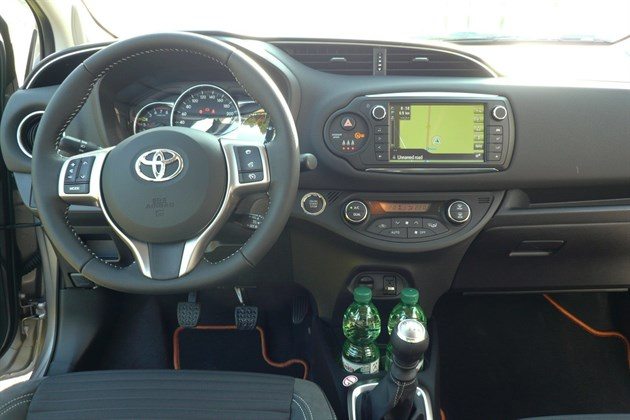 Toyota told us the rigidity of the body structure has been improved by 20%; a stiffer rear torsion beam had been fitted, allowing softer springs; different carpets made the car quieter inside; the 'Touch 2' screen had been increased in size from 6.1" to 7", the system 'Mirror Links' to smartphones, and a parking camera is fitted to most grades.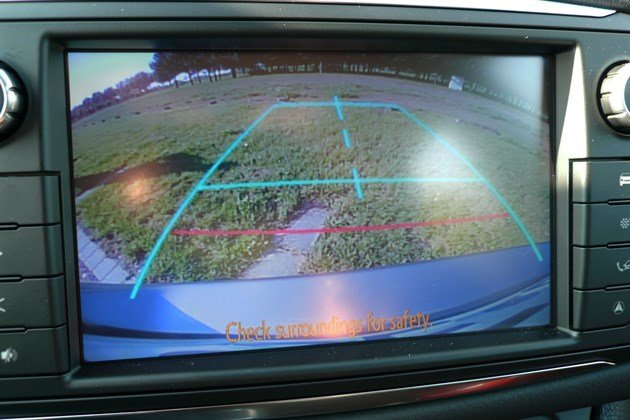 An 80 mile drive through German countryside in a 1.33 Dual VVT-i 6-speed confirmed the benefits of the changes. It's smooth and quiet. The engine is torquey enough to pull from 1,000rpm and allow 'block changes' (3rd to 5th, 4th to 6th, etc.). Gearing is 25mph per 1,000rpm in 6th, giving it decent legs on the motorway, though in our car there was a very slight resonance at around 60mph.
Handling is fine. Ride quality good, even on 16" wheels with 195/50 R16 tyres. It's a lot more refined than the 2nd generation Yaris based Vios I regularly hire in Thailand. Generally, a very pleasing little car.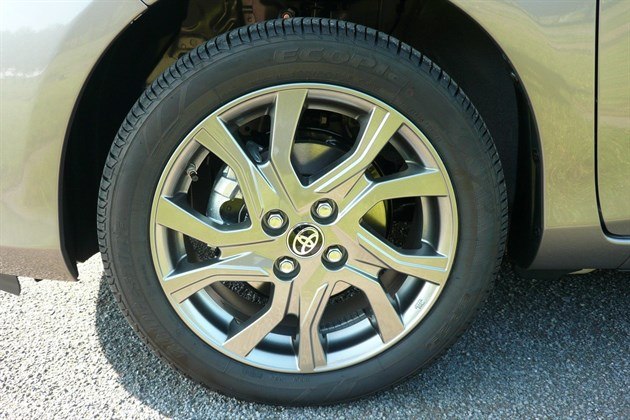 Next, we took out a Yaris hybrid, which has been worked on to bring it down to 75g/km CO2 and thereby become the only non plug-in hybrid to qualify for London Congestion Charge exemption.
It's okay. Gets a bit raucous if you ask it for too much acceleration. But a 70mph cruise is quieter than any other small car I can think of. And, since we actually managed to meet the promised 80mpg in the earlier version, I see no reason why many drivers won't get a regular 70mpg plus. On 175/65 R15 tyres it rode even better than the 1.33.
Finally, the baby of the range with the same 69PS 1.0 litre 3-cylinder engine as the Aygo, Citroen C1 and Peugeot 108.
For economy, this engine has mapping to emulate the Atkinson cycle at low revs, shifting to the Otto cycle as revs rise and more power is needed (http://en.wikipedia.org/wiki/Atkinson_cycle).
It's actually only about 100kg heavier than the Aygo, and quite low geared at 20mph per 1,000rpm in 5th, so at city speeds the thrummy little engine makes it surprisingly sprightly and fun to drive. Though cruising at 70 at 3,500rpm might be a little wearing.
You might ask why get a Yaris rather than an Aygo? The answer is, it's a 5-seater rather than a 4-seater and has a third more luggage space: 286 litres v/s 196 litres.
It seems that the market for Yaris is 70% private and only 30% fleet. And 80-90% of private buyers 'buy' the car on Toyota Access Personal Contract Purchase plans.
For a 1.33 Yaris 'Icon' 5-door, this currently involves paying a deposit of £4,113, then a monthly payment of £139 for three years. If you want to buy the car at the end of the contract it will cost you £5,714.
If you're already on a PCP, these are quite good news because the lack of demand for new cars 3 years ago has led to a shortage of 3 year old used cars now, and that has increased their value, usually to a fair bit more than the balloon payment in your contract. So you can use that equity to part fund the deposit on your next PCP.
And such are the peculiarities of 'residual values' that, though a Yaris hybrid is initially listed at £1,000 more than a 1.33 CVT automatic, it will still have a guaranteed value £750 more at the end of the contract, so you only end up having to finance £250 more.
Please ask a Toyota salesperson with the correct financial qualifications to explain this.
The Toyota Yaris is up against some stiff competition in the forms of the Ford Fiesta, VW Polo, Audi A1, forthcoming Vauxhall Corsa, Honda Jazz, Peugeot 208, Nissan Note, KIA Rio, KIA Venga, Hyundai i20, Hyundai ix20, Renault Clio, forthcoming Mazda 2 and even the Citroen C3 and FIAT Punto.
It beats some of these off the line by virtue of a 5-year warranty. It's taller, so easier to get in and out of than most of the others. Apart from a 'tinniness' to the rear doors, it looks and feels classy. The model has an enviable reputation for reliability. And if you need to regularly drive into the London Congestion Zone, the hybrid is a no brainer.
More at Toyota