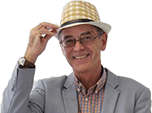 Toyota Prius+ 2012 Road Test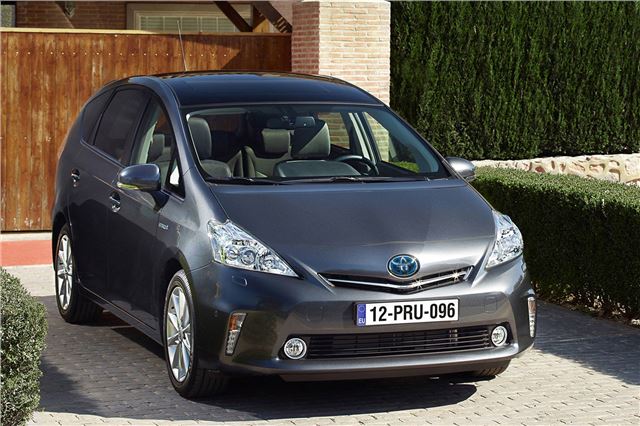 The obvious plus point about the Toyota Prius+ is that it comes with two extra seats. It's the only 7-seater anyone has told me about that's both free of annual tax and free of the iniquitous London Congestion Charge.
At least, it is if you buy the T4 version. Sadly, the better-equipped T-Spirit comes in at 101g/km CO2 so it's neither tax nor Congestion Charge exempt, even though annual tax for a 101g/km hybrid is only £10.
So what do get for your £26,200?
You get  a Toyota Touch touchscreen and a full colour reversing camera. There's a head-up speed display in front of you. But you don't get the excellent Touch and Go satnav with head up turn indications projected onto the windscreen. For that you have to fork out £29,500 for the T-Spirit and suffer the penalty of its harder riding 215/50 R17 tyres and correspondingly higher emissions.
So we'll concentrate on the T4.
For the UK a twin panoramic sunroof is standard and that brightens up the interior considerably. (You can close the electric blinds if the sunshine gets too much.)
Rather than a floor shifter as in the Yaris hybrid, you get the same twiddly little lever as the Prius and Auris hybrid , with 'Park' button above and they work well, though you do have to touch the brake pedal to get drive again from 'Park'.
Performance is, let's just say "adequate". With a 0-60 of 11 seconds, an epicyclic CVT transmission and a top speed of just 103mphm this car is no ball of fire. But it's pleasant enough and completely undemanding to drive.
You won't want to push it too hard on corners and it gives you plenty of warning when enough is enough. But it's in no way unwieldy or frightening. Anyone used to a 7-seater sportscar like a Ford S-Max or a Mazda 5 will be disappointed. Anyone used to a Renault Grand Scenic or a Vauxhall Zafira won't be.
Toyota doesn't call it a 7-seater. Prius+ refers to two occasional seats in the back, which are adequate for adults with the centre row slid forward and offer decent headroom, but few adults would relish the prospect of 200 miles in them.
But it's a fine family car for environmentally minded families, offering 50-60mpg fuel economy and the ability to cart two adults and five children around (we averaged 51.3mpg).
And I guess it will make an excellent airport taxi, as Prius IIs and Prius IIIs have already proven to be, covering mega mileages of 400,000 plus with very little trouble. So the advantage of that with a lot more luggage space or the ability to carry 5 or 6 paying passengers is bound to appeal to the carriage trade.
An odd quirk is the presence of the lithium ion battery between the driver and front passenger. This makes for quite a high console, but situates a cupholder very usefully at arms length where you might normally expect to find a gearlever.
Just don't try to change gear with it.
More at Toyota