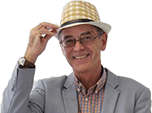 Toyota Prius Plug-in 2017 Road Test

A year after launching its fourth generation Prius, Toyota is introducing a Prius Plug-in hybrid. This is despite assertions that it would not do so because, in Toyota's words, "drivers couldn't be bothered to plug them in."
But the goalposts have been moved. From April, as well as a government grant of £2,500 towards buying a PHEV that emits less than 50g/km in the discredited NEDC tests, you don't pay any CO2-based showroom tax. (Though you'll still pay £130 a year in VED from the second year of ownership onwards.)
The biggest advantage is if you're a private hire taxi driver seeking to avoid paying the London Congestion charge. In that case you need a plug-in hybrid that emits less than 50g/km and is capable of travelling more than 30 miles on a single charge. And the Prius Plug-in qualifies, whether you bother to plug it in or not.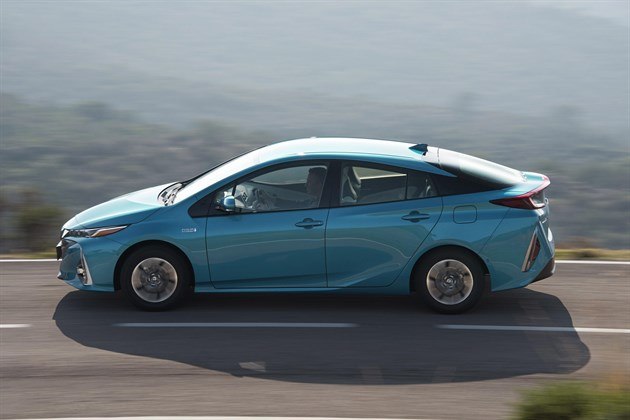 The drivetrain is slightly different from the standard Prius. The engine has a freewheeling flywheel, allowing the car to be driven by an electric motor, and also by the generator that doubles up as a second electric motor.
To save energy there is a very efficient fuel injection heat pump to heat the cabin, and the 8.8kWh, 351.5 volt Lithium-ion (not Nickel metal hydride) battery has a warming system to make it efficient down to minus 20C.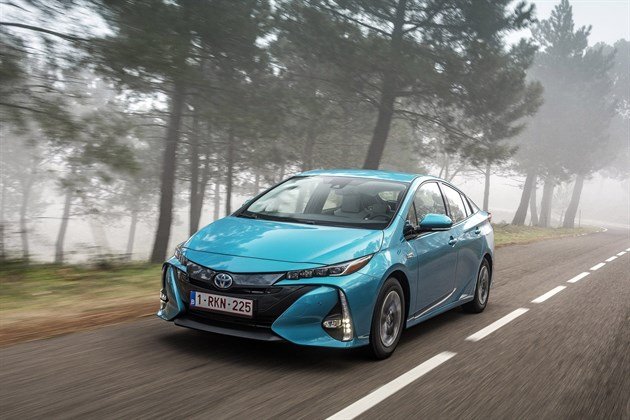 Styling details are also different from the standard Prius. There's a new front with a grille ironically very similar to the Hyundai Ioniq. There are four LED headlights and a much more attractive tailgate with horizontal lights.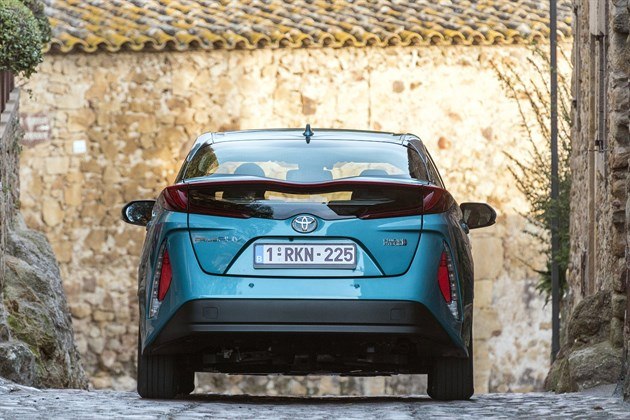 The car comes fully equipped with Toyota Safety Sense that uses cameras and radar to provide active cruise control with full automatic stopping functionality when coming up on other vehicles or pedestrians. The adaptive headlights automatically dim high beam when approaching other vehicles and give a wider spread of light as well as having a cornering function.
Based on annual sunshine statistics, the optional solar panel roof captures enough power to drive 1,150 kilometres in EV mode in Rome, or 659 kilometres in London. Not a lot, for £1,500, but every little bit helps. 
The 30 mile EV range proved adequate to get us through Barcelona on a circuitous route, but the car was actually quite fun to drive in EV on deserted country roads the following morning when it proved much more eager than the figures suggest.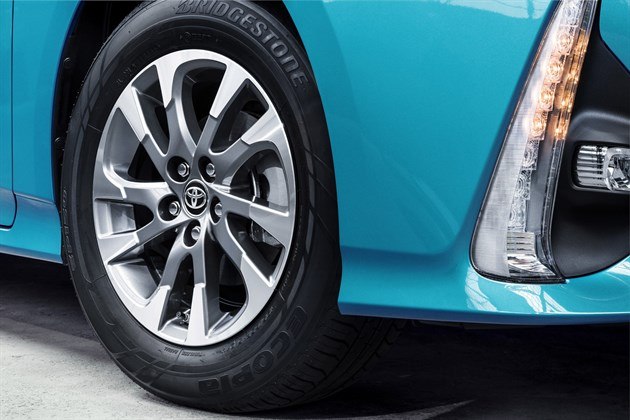 It's on 15-inch wheels with 195/65 R15 low rolling resistance tyres, and the bigger battery weighs more than in the standard Prius, Though its on the same TNGA floorpan as the C-HR its obviously nothing like as sprightly and loads up heavily in double bends taken quickly. That's no problem, of course, for steady drivers or for private hire cabbies in London. And anyone who wants a hybrid yet values handling over EV range can simply go for a CH-R or a normal Prius on 215/45 R17s.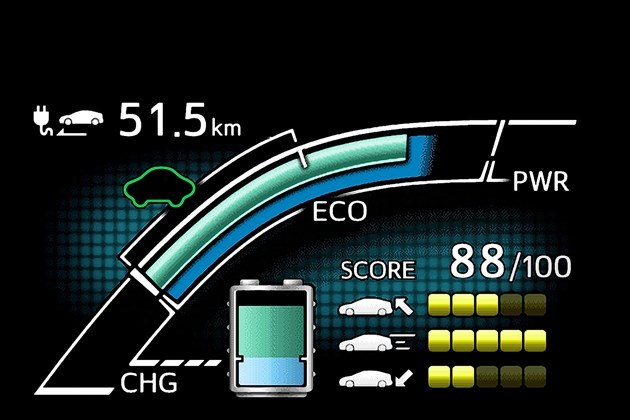 Over 170 kilometres (106 miles), at an average speed of 51kmh (a lot of it in stop/start city traffic), starting with a full battery, we averaged 3.4 litres per 100 kilometres, which is 83mpg (the same as Toyota estimates). The system used EV for 2 hours 12 minutes and 73 kilometres.
Compared to the Prius you lose luggage space (360 litres v/s 457 litres). And a fifth seat because the Prius Plug-in only takes four. So that limits its potential as an airport taxi, for which the Prius is better suited anyway.
So, while the Prius Plug-in undoubtedly has benefits in low emission zones, its appeal is relatively limited. Which is why Toyota only expects to sell 188 to private buyers and 247 to fleets in a year. Way short of the 4,000 standard Prius annual sales in the UK.
But VW has its Passat GTE. KIA has its Optima PHEV. Hyundai has its Ioniq.
So the World's leading maker of hybrid cars had to have a Prius Plug-in.
More at Toyota
STOP PRESS: A week after the launch of the Prius Plug-in Toyota substantially reduced prices. The new prices are shown in the price/specifications section.