Toyota C-HR 2016 Road Test

The Toyota C-HR is a car that charms you into justifying its existence. It looks like a curious Nissan Juke/Honda H-RV clone. But even in 1.2-litre front wheel drive format with a manual transmission, it rides and handles very well and is a bit of a blast to drive.
Some of the reason for that is the proper fully independent double wishbone rear suspension that you don't find underneath its rivals, the stiffness of the body structure and the considerable amount of work that went into tuning it for the best balance of ride, responsiveness and ultimate grip.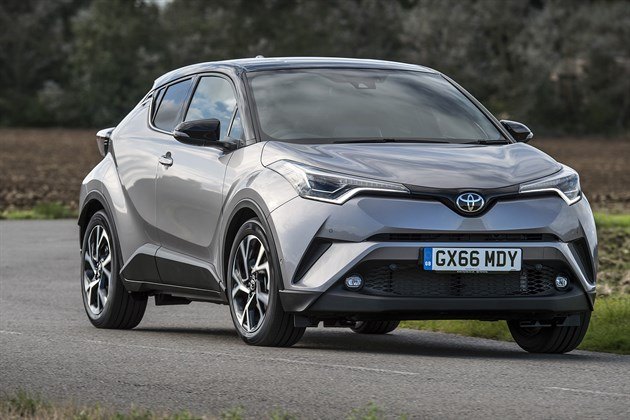 The car was initially intended for Europe only so is built to handle European roads. Chassis engineer Remburt Serrus carefully explained how they had opted for ball bushing in the front suspension to avoid slop and friction, and give a consistent linear response to steering inputs. To confirm they'd got it right, a C-HR 1.2 was entered in the Nurburgring 24 hour race and, despite its comparative lack of power, still finished a creditable 86th out of 160 starters.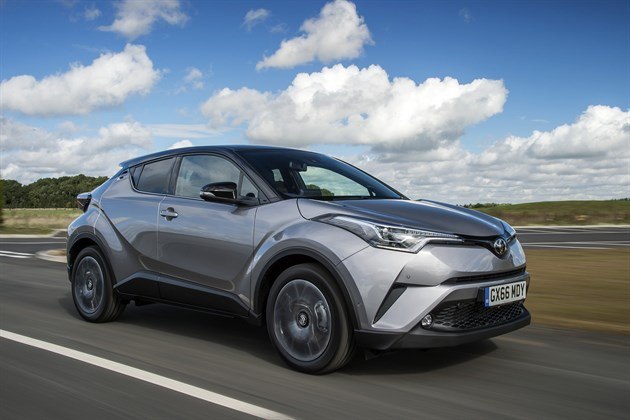 I can confirm that it works really well. The ride, even on 50 profile tyres is fine. It didn't crash over speed humps. Roadholding is excellent Steering feel is confidence inspiring. Gear ratios are right and the 'intelligent' ECU matches engine revs to the next gear selected perfectly. Despite just 115PS and 185Nm torque, it's fun to drive and there's enough for safe overtaking. Gearing is 30mph per 1,000rpm in 6th, so motorway cruising is reasonably restful.
So far, all good.
Interior design is tasteful, with excellent ergonomics and the high-set 8-inch touch screen angled towards the driver. Fabrics are fine. Seat comfort good, with electrically adjustable lumbar support for the driver on Excel and Dynamic trim levels. Interior fit and finish from the Turkish factory is faultless. It's a very nice cabin to be in.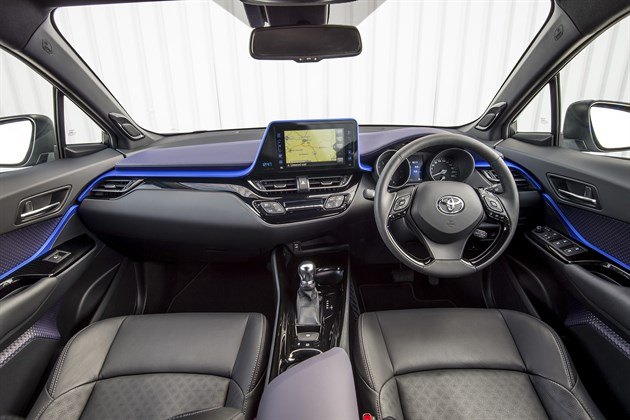 Outside, well, you'll either like the styling or you won't but it's certainly not a cop out. The curves of the body shape follow the concept car's almost exactly, with the exception of the Toyota corporate front replacing the original designer's altogether more aggressive grille. I like it. 
But there's one curiosity.
These day s we're used to hidden rear door handles on 4-door cars so they look more like 2-door coupes. It started with Walter d'Silva's Alfa Romeo 156 and has been seen on many models since, including the Honda H-RV. People have got used to them. So why the strange compromise on the Toyota C-HR? Why did they hide the rear door handle, then make it obvious?
As well as that, there's a slight inconsistency of fit between the huge plastic wraparound rear valence and the steel body. But give me the crackle of plastic absorbing a rear end impact to the expensive crunch of perfectly aligned sheet steel anyday.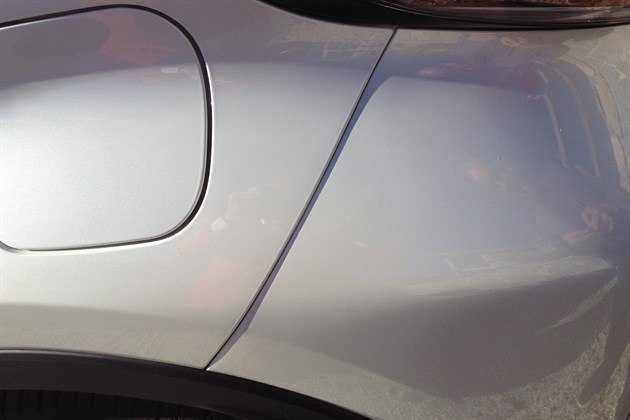 And then there's the hybrid that Toyota thinks will take 75% of all C-HR sales.
It's the same drivetrain as the latest Prius: 1.8 litre Atkinson cycle engine, electric motor, electric planetary transmission. So it's very low CO2, very good economy, outstandingly reliable over huge mileages. It just isn't much fun. Particularly overtaking that requires a significant length of straight road with no oncoming traffic.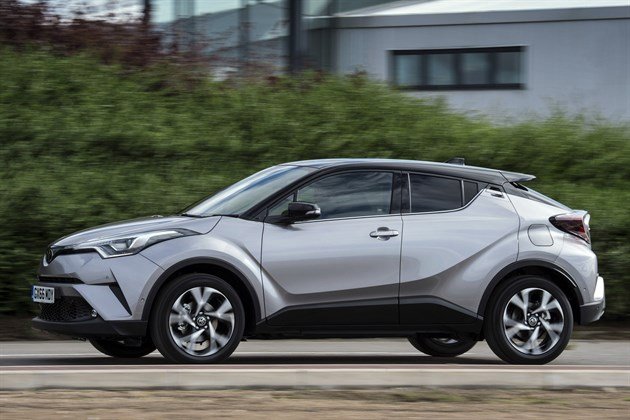 It's not much cop on hills either, with engine revs overtaking the car and fairly lethargic upward progress. In this respect, the KIA Niro, which is also a hybrid, beats it stone dead by having a dual clutch 6-speed transmission that holds the relevant ratio. 
Nevertheless, you can make smooth, speedy, economical progress in the C-HR hybrid. It's at its best in town, of course, and on Britain's crowded motorways it will amble along at whatever speed the traffic situation allows. But, despite the fact its excellent suspension gives it handling and steering to match the 1.2, it's not a sporty country road car. It outhandles the KIA Niro, but it doesn't beat the Niro on pace.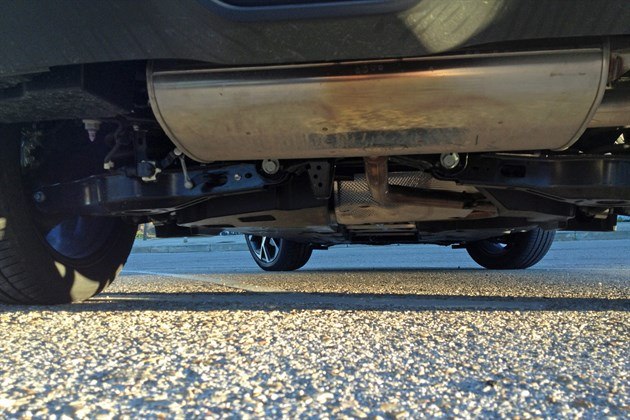 There are two more C-HR drivetrains that we didn't try. Both involve the 1.2 engine with a conventional CVT transmission and the choice is between front wheel drive and all wheel drive. There is no reason for choosing AWD to get better handling, so, really, that's one for people who need AWD in the winter.
The verdict is for town work, suburbs, and motorway journeys, get the C-HR hybrid. For fun, get the 1.2 manual.
More at Toyota