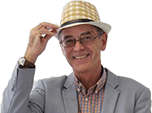 Toyota Avensis D-4D 2003 Six Month Test
Wed, 31 Dec 2003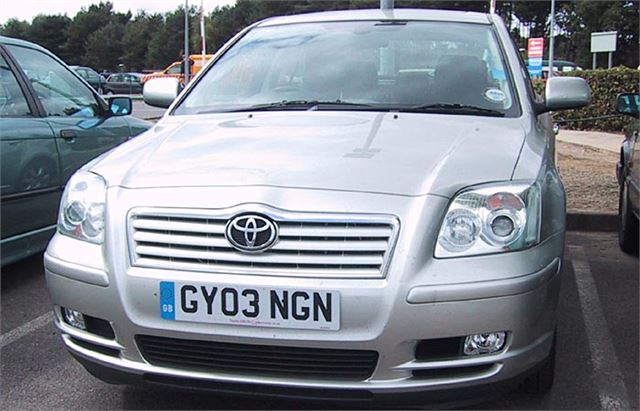 2003 Toyota Avensis D-4D Long Term Test: Final Instalment. 

The last fill was a 4,532 miles, making a total of 3,809 actually driven in the car. Not a lot for 6 months, but, of course, I've had to drive other cars as well and when you're chained to a website you don't get out as much as you'd like.

The final journey: 600 miles to Northumberland and back was a nice way to end the relationship because the car was comfortable for four passengers, rode well and behaved impeccably. I'm no fan of big wheels and low profile tyres, but the 215/45 x 17 Dunlop SP Sport 3000s certainly cling on very gamely without crashing too badly through pot-holes. The technique for driving this car is to balance it just before the onset of understeer and use the torque.

It also proved how stable it is when, going over 'the top' between Slaley and the A68, in the pitch black an hour before dawn, we hit ungritted ice lightly dusted by snow. Drivers all know that moment when the noise of the tyres changes from the swish of standing water to the hard drumming of solid ice. The Avensis simply shrugged this off at a steady 60 on the straights.

As with the new Corolla, you have to feel your way through the over-light and slightly numb steering. It isn't sharp. But, once you've learned how to handle it, the car can be hustled along very well. Far more quickly than a Passat, for example. I strongly suspect there might be a bit more than 115bhp there too at around 4,000rpm.

Economy hasn't been brilliant, though. It has always hovered around 40mpg, with a high of 47.73 and a low of 33.3 which I put down to either a duff fill of Shell or excessive use of the cruise control or a strong wind. The final average was 40.85.

When the car goes back I'm really going to miss the excellent storage facilities. By which I mean the twin-bin front centre armrest, the little phone-sized compartment in the console in front of it and the four big door bins which I must remember to empty before the car goes back.

On cooler mornings, warming up enough to clear the screen takes a while, and perhaps explains a drop back to around 40mpg (average now 41mpg). Also, if the car is wet, the roof dumps its water on the driver's seat when you open the door.

And though I thought I'd cured the rattle from the back by cushioning the jack in its flimsy cradle, I haven't. Everything in the boot is bungee corded into place, none of it rattles, so the rattle must come from the car.

I've mentioned the sound system before. It has a standard eight-speaker radio/cassette/single CD player and Nora Jones comes over almost as well on it as she did in my Leon. But even though Nora's good, you get sick of the same old songs and since Christina Aguillera isn't exactly Avensis appropriate I spent a lot of time to Radio 2, until I got sick of incessant Christmas songs and switched over to Magic which sonly ever seems to play stuff I like.

I'll recap from previous reports that the driving position is fully adjustable with electric lumbar support and is very comfortable for a wide range of sizes of people. It has a huge boot. There is also bags of space in the back seat for two but, though piggy in the middle gets a proper three-point seatbelt, he sits higher than the other two and doesn't have much headroom. Actually, this could be a plus point because it gives a child a better vantage point to see what's going on outside the car, thus making it less likely to projectile vomit down the back of your neck. The electric folding door mirrors are also very good, though the unilluminated button isn't easy to find. And the field of vision in the mirrors is very good indeed for our crowded roads.

The top T-Spirit version is loaded with goodies, as it should be at a list price of £19,500. You get leather seats; cruise control; and the 'TNS 200 GPS Navigation system with electronic traffic avoidance', which tells you about traffic jams on your route, but doesn't necessarily take you around them. What it does do very well is explain things from the driver's point of view, as if someone has actually driven the routes it takes you on. So when it says "stay on current motorway and follow the signs to Heathrow airport", they will be the signs you actually on the overhead gantries.

I don't intend to test the car's "best ever" NCAP crash test results in which it gained a total score of 34 points and 5 Star rating. But I can confirm that the whole front is very soft and friendly to people's knees.

Three small criticisms are the rear wiper doesn't wipe much of the rear screen; standing water on the roof pours onto the driver's seat; and that rear end rattle that I never managed to cure.

The main thing is I like the car, which I didn't think was going to happen. It's an amiable thing. Does the job very well. And never, ever snaps back. You get the impression that, like the old Avensis, the suspension has been built to last for ever rather than grip like a Peugeot at the expense of new wishbone bushes every couple of years. It forces you to drive it the way it wants to be driven, and when you do it rewards you.

Sure I get spoiled from time to time with sheer stunners like the E60 5-Series, but that's perfection in a steel and alloy body, and it's a lot more expensive. An Avensis D-4D with enough kit on it can be bought for half the price. And, for a long life car, that's money very well spent.