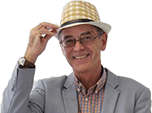 Toyota Avensis D-4D 2003 Long Term Test
Fri, 17 Oct 2003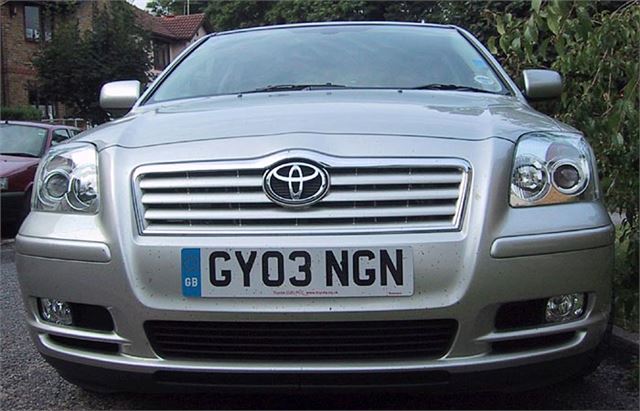 Toyota Avensis D-4D Long Term Test Fifth Instalment:

I'm up to 3,500 miles in the Avensis and all of a sudden we seem to be getting on very well together.

The engine has livened up considerably, so it's much easier to find a bit of poke and to exploit the excellent chassis.

As before, there is no way you are ever going to unstick the back. But the front end can be made to grip astonishingly well and is very trustworthy.

As with the new Corolla, you have to feel your way through the over-light and slightly numb steering. It isn't sharp. But, once you've learned how to handle it, the car can be hustled along very well. Far more quickly than a Passat, for example. I strongly suspect there's actually a bit more than 115bhp there too.

When the car goes back I'm really going to miss the excellent storage facilities. By which I mean the twin-bin front centre armrest, the little phone-sized compartment in the console in front of it and the four big door bins.

On cooler mornings, warming up enough air to clear the screen takes a while, and perhaps explains a drop back to around 40mpg (average now 41mpg). Also, if the car is wet, the roof dumps its water on the driver's seat when you open the door.

And though I thought I'd cured the rattle from the back by cushioning the jack in its flimsy cradle, I haven't. Everything in the boot is bungee corded into place, none of it rattles, so the rattle must come from the car.

I've mentioned the sound system before. It has a standard eight-speaker radio/cassette/single CD player and Nora Jones comes over almost as well on it as she did in my Leon. But even though Nora's good, you get sick of the same old songs and since Christina Aguillera isn't exactly Avensis appropriate I've wound up listening to Radio 2, which suits the car so well it really should be fitted as standard.

I'll recap from previous reports that the driving position is fully adjustable with electric lumbar support and is very comfortable for a wide range of sizes of people. It has a huge boot. There is also bags of space in the back seat for two but, though piggy in the middle gets a proper three-point seatbelt, he sits higher than the other two and doesn't have much headroom. Actually, this could be a plus point because it gives a child a better vantage point to see what's going on outside the car, thus making it less likely to projectile vomit down the back of your neck.

The top T-Spirit version is loaded with goodies, as it should be at a list price of £19,500. You get leather seats; cruise control; and the 'TNS 200 GPS Navigation system with electronic traffic avoidance', which tells you about traffic on your route, but doesn't necessarily avoid it. I don't intend to test the car's "best ever" NCAP crash test results in which it gained a total score of 34 points and 5 Star rating. But I can confirm that the whole front is very soft and friendly to people's knees.

Main thing is I've started to like the car, which I didn't think was going to happen. And it's down to the car's new-found liveliness putting a smile on my face. Which is far more than the old Avensis could ever have done for anyone.