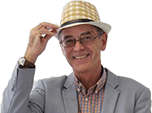 Toyota Avensis 2012 Road Test

Launched three years ago, the British built Toyota Avensis is now at the midst of its model life. A time when, to avert any sort of crisis, manufacturers traditionally freshen their cars up.
So, the Avensis has had a facelift, with a fashionable, wider, lower grille. Its insides have been given a brushing up (including some brushed aluminium). Its body has been stiffened. Its suspension has been retuned. Its steering has been made a tad quicker. Equipment levels have been increased.
And, to sell the car to company accountants, a lower emission chain cam 2.0 D-4D engine has been introduced.
119g/km gets it into the £30pa VED band and the 13% BIK bracket (17%-18% for 2012/2013). The TR model, well equipped with 7 digit postcode satnav, has been given a Passat-beating 36.2% three year 60,000 mile residual by CAP. Service intervals have been extended to 12,500 miles. Warranty is 5 years or 100,000 miles. You can imagine the corporate bean-counters clicking their abacuses with glee.
But should you, as a company driver, be so happy?
Depends how keen a driver you are. Because, although the 2.0 D-4D will eat up the motorway miles comfortably while potentially delivering  55-60mpg, things aren't quite so hunky dory on a twisting A road. Sadly, it's like driving a wet blanket.
It's safe, but it's inert, it understeers early in corners, it's incapable of giving the driver any sort of reward or pleasure. It's deeply, boringly dull.
The engine isn't a good companion either. While on paper it appears to have a wide torque band, the torque it actually delivers in that band is so limp wristed a driver has to constantly stir the gearstick. So it isn't even restful to drive.
But the Avensis couldn't be all bad. I remembered from the original launch back in 2008 that the 1.8i Valvematic petrol model had been a really nice car, especially when mated to Toyota's Multidrive S CVT paddleshift transmission. So I attempted to convince Diesel Car's Sue Baker that the "fuel of the devil" might actually redeem the car.
In TR trim, the 1.8i Valvematic Multidrive S comes in at £21,565 compared to £21,525 for the 2.0 D-4D.
It's thirstier, it emits more CO2, it's not as tax efficient, but compared to the purgatory of the 2.0 D-4D it's a real joy to drive. The lighter weight over its front wheels helps the steering to come alive. The sweet shifting 6-ratio CVT responds pleasantly to the paddles. You feel in total control. Sue readily admitted it is by far the better car.
And, whether you buy it now or at 3 years old, the 1.8 Valvematic MTS is the sort of car it makes sense to own.
It doesn't have a diesel particulate filter or a dual mass flywheel or an EGR or a timing belt or a turbo. Any or all of which can lead to tears between the 3rd and 6th years of car's life.
It pumps out a healthy 145PS and 180Nm torque. Enough to get it from 0-60 in 10.1 seconds and on to a top speed of 124mph. While emitting 153g/km CO2 and 42.8mpg.
Hardly earth shattering, but enough for a family automatic. And, strangely, actually better in some respects than the Avensis 2.2 D-4D 6-speed torque converter automatic that gets to 60 in 9.3, maxes out at 127, emits 165g/km CO2 and does 44.8mpg, yet costs at least £2,310 more.
The 2.0 D-4D may come in at 119g/km CO2 and does 62.8mpg EC combined, gets to 60 in 9.4 and tops out at 124. But just isn't any fun at all.
And the £1,000 less 1.8i Valvematic 6-speed manual emits 152g/km, drinks at 43.5mpg, hits 60 in 9.4 and does 124mph.
On the figures, the car that company drivers are going to have to endure is undoubtedly the 2.0 D-4D.
But buying privately, either new or at 3 years old, the cars to have are the 1.8i Valvematic Multidrive S automatic or 6-speed manual.
More at Toyota