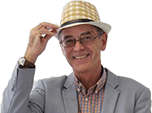 Toyota Auris 2013 Road Test

The 2013 Toyota Auris is lighter, lower and leaner than the 2007 – 2012 Auris it replaces.
It's also a lot better looking.
And in losing its USP of highest roofline in the class to gain lowest roofline in the class it hasn't become difficult to get in and out of.
But this is a class crowded with cars, so the Auris has to offer some useful differences to get itself onto both private and company car buying lists.
The range kicks off with a 99PS 1.33 Dual VVTi from £14,495 that we weren't able to drive.
Next engine on the list is a 90PS 1.4 D-4D that we also weren't able to drive, but that very usefully now comes in at under 100g'km CO2 so is currently both annual VED and London Congestion Charge exempt. EC fuel economy is 74.3mpg, same as the £19,995 HSD hybrid, and prices start at £15,845.
Next up, a high revving 1.6 petrol Valvematic that offers 132PS at 6,400rpm and 160Nm torque at 4,400rpm, but a reasonably relaxed 25mph per 1,000rpm cruise in 6th. That's also offered with Toyota's Multidrive S CVT automatic a partnership that works very well in other Toyotas such as the Avensis, Verso and RAV-4. (1.8 Valvematic in the Avensis and Verso; 2.0 in the RAV-4).
Finally, the 1.8 Hybrid Synergy Drive, pretty much as before, but benefiting from relocating the battery further forwards and under the rear seat, plus the lower centre of gravity of the new Auris.
Both the 1.6 and the Hybrid have multilink rear suspension, while the 1.33 and 1.4 D-4D have to make do with a simpler twist beam.
Luggage space in all the cars is slightly up at 360 litres, comfortably more than the Ford Focus. Seats are new and more comfortable. Trim is better. And the general ambiance of the car is fine.
Out on the road, the HSD is like an old friend. Simple to drive and, given the reputation of the drivetrain, virtually bulletproof as well as low maintenance. Apparently, due to the regenerative effect of the drivetrain, even brake discs and pads last much longer than they would normally. And the clincher is the 87g/km CO2 of the cheaper of the two trim levels. If George and Boris ramp the free VED limit and Congestion Charge Exempt limit down to 90g/km, this car will still qualify. While, for a company driver, the absence of a 3% diesel surcharge makes up for its higher list price, saving more than £1,000 a year in taxable BIK compared to a Focus 1.6TDCI.
The Auris is a likable car, doing everything reasonably well without excelling in anything or setting your pants on fire. It's not dull, and neither is it exciting, appealing the buyers who perhaps don't want any more of "that kind" of stimulus in their lives.
Despite its somewhat unresolved looks, the old Auris HSD sold very well, making a better case for itself in the UK than the Prius. The new one should do better, and it's good that the 1.6 is now a decent car to drive compared to its predecessor.
It's up against the new VW Golf and new SEAT Leon, as well as the formidable KIA cee'd, Hyundai i30 and Ford Focus, and the also ran Renault Megane, Citroen C4, Mazda 3, Honda Civic , Vauxhall Astra and MG6.
Whether it finds its way into your garage or driveway depends on what sort of car you want as well as what sort of discounts and finance deals the competitors are offering.
But whereas you might have dismissed the old Auris, the new one is both good enough in itself and a decent enough looker to warrant your consideration.
Remembering that it's also British built, carries a 5 year 100,000 mile warranty and, in the unlikely event that something goes wrong, Toyota is the best car company in the world at looking after its customers.
More at Toyota