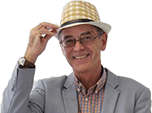 Suzuki Vitara 1.6DDiS 2015 Road Test

For 2015 the Suzuki Vitara had given up its Grandiose pretensions and become simply the Vitara. It's smaller, lighter, more fuel efficient than before and significantly better to drive.
Happily, the engineers, designers and product people haven't gone down the route of removing all tactility from the steering. Instead, it has a pleasingly old fashioned feel of actually being connected to the front wheels. You notice that within the first 50 metres.
Nevertheless, this is a tale of two cars. The diesel with 'Allgrip' four wheel drive is as gruff and eager as a Jack Russell puppy, yet, instead of crashing and banging over every pothole and ridge, it somehow manages to absorb these obstacles remarkably well. Better than any car of its type in recent memory.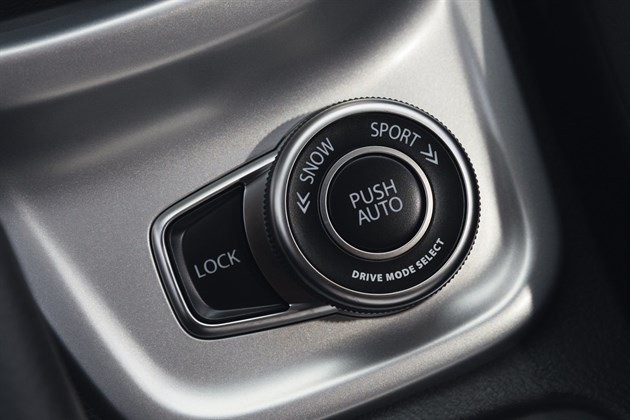 Allgrip offers four modes. In automatic it runs in front wheel drive and decides for itself when a bit of assistance from the rear wheels is needed. In Sport, it sharpens up very noticeably, tightening its line through rain sodden corners in a sporty quattro-like manner. In mud & snow mode the centre diff locks up more readily and in lock mode it locks solid to help extricate the car from deep mud or snowdrifts.
In 'Lock' you can also employ Hill Descent Control, which uses the brakes to retard the car while descending steep inclines. As with the FIAT Panda Cross, using the handbrake disengages the Hill Descent Control, which is something to remember at the top of a hill.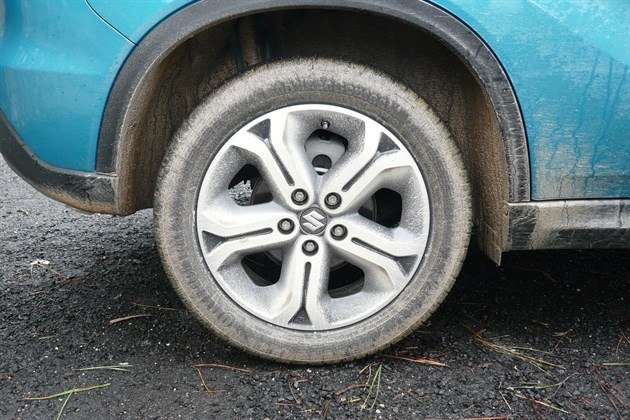 So, as well as sporty four-wheel drive on the road, it has proper off-road capability and remarkable ride quality in the rough stuff. 6th gear gave 37.5mph per 1,000rpm for unstressed cruising on the motorway. Over a mix of different driving conditions we averaged 54mpg, which can't be grumbled at.
Of course, not everyone needs four-wheel drive or likes to have to change gear. So we also tried a petrol engined front wheel drive 6-speed torque converter automatic, though that won't be available to buy until the summer and will cost £1,500 more.
This is much more refined, still steers and handles decently but, with 175kg less weight over the front wheels, doesn't absorb the bumps quite as well as the four-wheel drive diesel. You will also be able to get a petrol four-wheel drive 6-speed automatic.
2015 Suzuki Vitara prices start at £13,999 for the basic SZ4, that still comes quite well equipped with kit like alloy wheels, electric door mirrors, climate control airconditioning and electric windows front and back. Then there's a £1,500 jump to get bigger alloys, nicer paint and satnav in the SZ-T.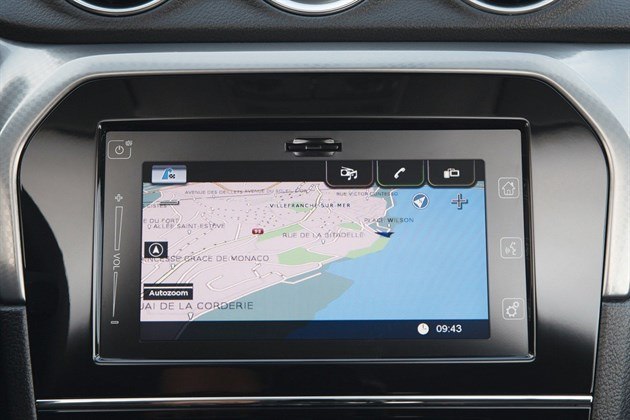 A further £2,500 gets you the SZ5 with a panoramic sunroof. And another £1,800 buys the four wheel drive SZ5 Allgrip. The diesels are all £1,500 extra, the same as an automatic transmission with the petrol engine.
Inside, hard plastic abounds. Fixtures and fittings are okay and logically laid out, but a long way off Audi standards. The seats are comfortable. There's adequate legroom front and back. Plenty of luggage space, with a dual height load deck, a bag hook, an auxiliary socket in the load area, but the rear seat backrests don't fold flat and you have to make do with a tyre repair kit instead of a spare wheel. It's also worth mentioning that the door sills get very dirty. Everyone on the launch ended up with mud marks on the backs of their trousers even when they hadn't been driving off road.
Small SUV 'crossovers' are the way the market is going and the Suzuki Vitara faces a lot of competition. The Nissan Juke started it all. The Renault Captur and Peugeot 2008 are selling like hot croissants. There's a Mazda CX-3 on the way. Honda has revived the HR-V, but with front wheel drive only. Then there are the also-rans like the Vauxhall Mokka, Ford EcoSport and MINI Countryman allfour.
But if you're in the market for a rugged small four wheel drive with decent ride and handling, or if you want a more hairdessery two wheel drive automatic SUV, the new Vitara needs to be on your list for a test drive.
More at Suzuki