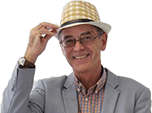 Suzuki Swift Sport 2018 Road Test

The 2018 Suzuki Swift Sport is a very eagerly awaited car, slipping into the warm hatch province inhabited by the Fiesta 1.0 Ecoboost 140 and SEAT Ibiza 1.5TSI 150 FR.
To get this into perspective, its 0-60 of 7.8 seconds and top speed of 130mph are quicker than the original, similarly lightweight VW Golf GTI and Peugeot 205GTI.
This is by virtue of its rigid HEARTECT chassis frame shared with the Swift 1.0T Boosterjet that means the whole car weighs in at just 975kg.
It's difficult to compare CO2 and fuel economy with older models because the Swift Sport is certified to the new EU6d Temp / WLTP standard. But going by the old NEDC tests it comes in at 50.4mpg and 125g/km CO2. And we know from our own and readers Real MPG figures that a Suzuki is more likely to achieve its NEDC figures than other cars.
£17,999 buys a complete car with nothing extra to pay for anything. Delivery to dealer, number plates, first registration fee and first year VED and pearl or metallic paint instead of standard Champion Yellow are all included in the price. As are goodies such as touchscreen satnav with Apple CarPlay, Android Auto, voice controls and even a reversing camera.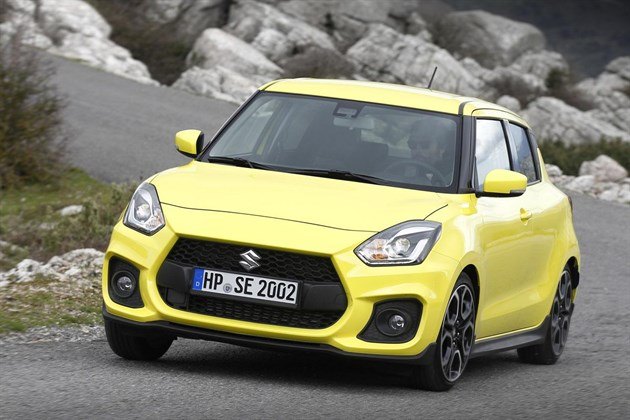 The price compares very favourably with the Peugeot 208GTI at £21,826, the Renault Clio RS at £20,295, the Vauxhall Corsa VXR at £20,155 and significantly undercuts the forthcoming 200PS Fiesta ST that we think will be about £23,000 with the same level of kit.
Suzuki's marketing men were talking about offering new Swift Sports to existing Swift Sport PCP owners at a negligible increase in the monthly payment. And a fresh PCP with 0% deposit at £249 a month, making it eminently "affordable fun"
Out on the road the Swift Sport is expectedly lively and responsive, with a nice waggly tail rather than a plough-on front. The steering has variable assistance, but works fine with enough 'feel' for the twisty bits and a nice, close set of six gear ratios with a snicky change to increase the fun factor. Sensibly, on the motorway, the steering stiffens up and, if you want to, you can switch on lane keeping assist and all the other semi-autonomous gizmos found in cars these days. Even the cruise control is 'adaptive' so it stops you rammng anything in front. Ride on its 195/45 R17 tyres isn't bad at all. 
Faults? Most of the cars had a faint bit of transmission bearing growl that will probably be addressed in full production. And, of course, it's a small car, so you don't benefit from the space and practicality of, for example, a Honda Jazz 1.5iVTEC Sport.
But Suzuki's strap line, "It wants to be driven" certainly applies. For genuine, affordable fun at £18,000 all in (nothing more to pay) I can't think of anything better.
More at Suzuki