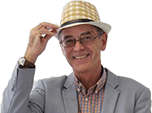 SsangYong Turismo 2.2 ELX 2016 Road Test

The SsangYong Turismo 7-seater comes with a 5 year unlimited mileage warranty, even to taxi drivers.
With the rearmost bench seat slid back to its furthest position, the load area measures 600mm long by 1,310mm wide by 1,020mm high. More than adequate for everything 6 people could take on an aircraft, even flying business class.
It costs from £18,995 for the base version, up to £24,995 for the top ELX model with four-wheel drive and a 7-speed Mercedes Benz automatic transmission (as tested here).
If you're not a taxi driver, it makes a spacious family car for a family of seven. The rear bench is removable, giving a load length of 1,310mm (and 2,200mm for long objects laid between the two centre rear seats.) It can also tow 2,850kg, and that's a big caravan, boat or classic car.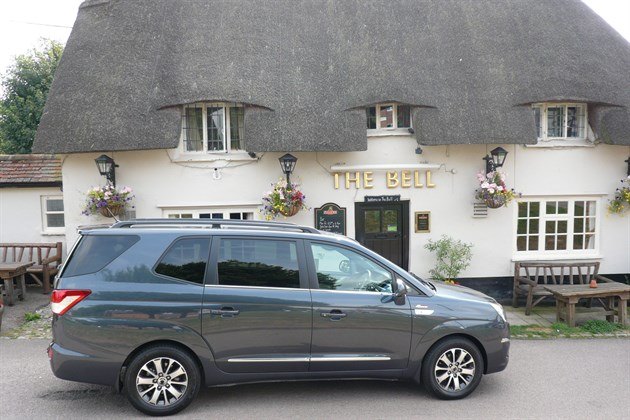 We thought it made sense to get straight to the car's basic credentials first.
Fuel economy is about the same as a Volvo XC90 D5 at an NEDC 36.2mpg combined. And at 205g/km, CO2 (and CO2 based VED) is a little on the high side. But it accelerates acceptably well and top speed is respectable 116mph.
This isn't a car anyone with a brain would buy expecting sportscar performance and handling. Within its limitations it's pleasant enough, and the very smooth 7-speed torque converter automatic makes the most of its 178HP and 400Nm torque. It's best left to get on with the job, but you can slap the lever over to manual mode and change gear by means of a switch on the lever. A line of lights right in front of you tell you which gear you are in.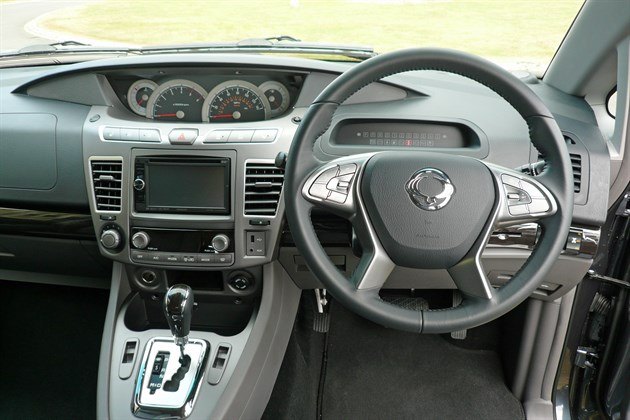 On undulating A and B roads it handles reasonably for such a big box. But chuck it into a roundabout and weight transfer warns you not to be so silly. This is a car to amble in, not try to win a Touring Car race. The very good news is that it's considerably better than the first generation SsangYong Turismo that came with a 155PS 2.0 litre diesel engine and a sluggish 5-speed automatic transmission.
Seating arrangements are four 'captain's chairs' all of which slide individually and recline. The centre pair can be fully reclined to line up with the rear bench and become a couple of single beds.
The rear 3-seater bench also slides and folds and can be completely removed (by two reasonably strong, fit people). With the front seats positioned as it came I measured centre seat knee room as 300mm and rearmost knee room as 250mm, though piggy in the middle in this case has as much legroom between the seats in front as he or she could possibly need.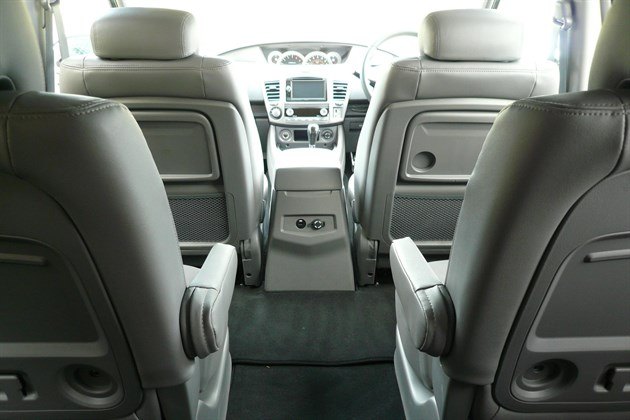 The test car came with an optional Kenwood touch-screen satnav with the same intuitive Garmin software and mapping as my Honda HR-V. But that's an extra £900. It also had a reversing camera (£198) and a detachable towbar with 13 pin electrics (£696).
Helped by the disappearance of the KIA Sedona and Chrysler Voyager, SsangYong is now selling 1,000 Turismos a year.
Alternatives are 8 and 9 seater van-based MPVs such as the new Peugeot/Citroen/Toyota range, the Renault Trafic, the Ford Transit Tourneo, the VW Caravelle and the Mercedes V-Class. But these are all considerably more expensive and, though the Toyota comes with a 5-year warranty, it isn't unlimited mileage and open to taxi drivers.
So, back to the start, if you need a taxi capable of taking six and their luggage, if you have a large family, if you need to tow a big caravan, or any combination of these, the Ssangyong Turismo may not be the most exciting car in the world, but it's a very sensible choice.
More at SsangYong