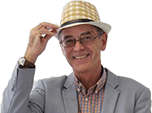 SsangYong Rexton G4 2017 Road Test

At 3,500kg for £27,500, the new 2018 SsangYong Rexton G4 has the highest towing capacity for the least money of any passenger car.
And at £37,500, the top model SsangYong Rexton Prestige offers more luxury than any other 4x4 SUV for the least money. (Take a look at the spec.)
On top of that, like all SsangYongs, Rextons come with a 5 year unlimited mileage warranty.
All that value for money might make your accountant smile. But what about you? How good can the new Rexton possibly be?
We went to South Korea to find out.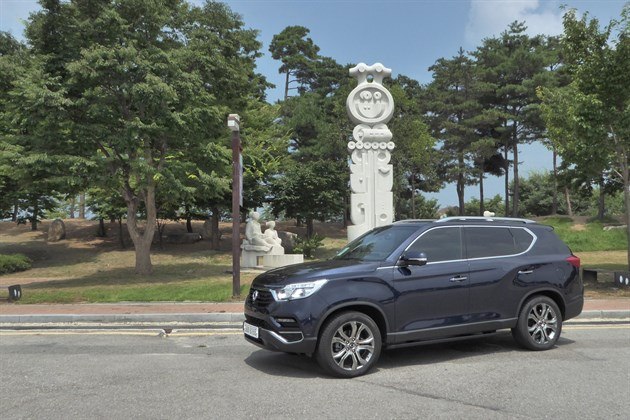 Always highly rated over there, sales of the previous 3rd generation model of Rexton had tailed off last year to a mere 5,000. The new Rexton G4 has been on sale since May 2017 and by August had already sold 7,000. That extrapolates to 21,000 a year. A lot for a big SUV.
In the UK, for a 3,500kg towing weight, it's up against Mitsubishi Shoguns that are getting a bit long in the tooth. Toyota Landcruiser LCs that are also well thought of, but also close to drawing their pensions.
There are VW Touaregs, often significantly discounted, but from the same company that brought you a NOx emissions scandal. Audi Q7s, likewise, and at least £15,000 more expensive.
Then there are BMW X5s, LandRover Discovery 5s, Mercedes Benz GLSs, Jeep Grand Cherokees and Porsche Cayennes, all offering a lot more status that you have to pay for out of vanity. "Look at me, I can spend £15,000 - £30,000 more than that ruffian in the Rexton just to tell you I'm rolling in money (or rolling in debt)."
Not to mention the serious-spending Range Rover crowd, like the Beckhams.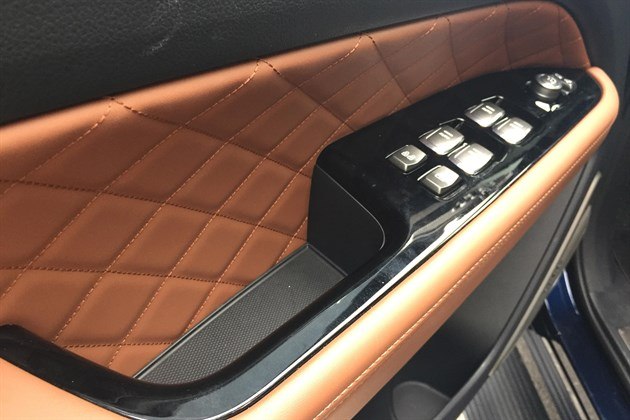 Climb inside a SsangYong Rexton Prestige with all that gorgeous tan coloured quilted Nappa leather and it's not far off a Bentley Bentayga (you don't even want to know how much one of them costs).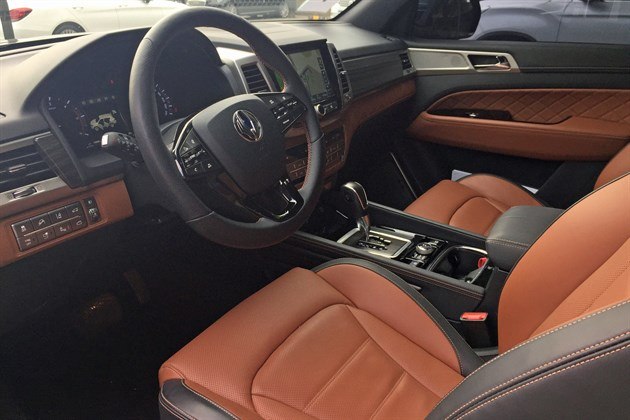 It's really comfortable inside. You enjoy a great feeling of well being. There's a big 9.2-inch touch screen in exactly the right place. All the info you need right in front of you on a separate TFT. A leather covered steering wheel that's the right size and the right feel. Not too squishy. Heated or cooled seats, so your shirt doesn't have to stick to your skin. Separate aircon for the rear seat passengers.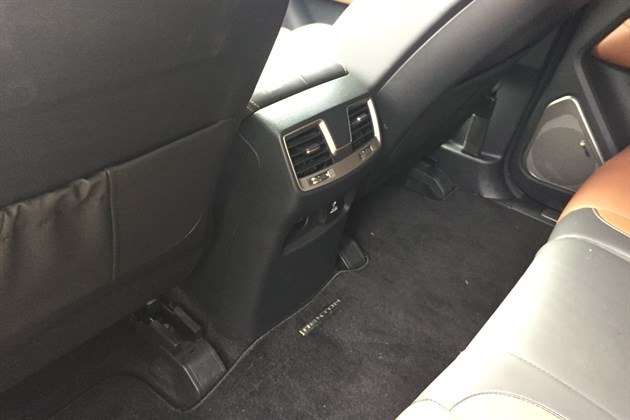 Start her up and there's a distant diesel throbbing away somewhere, but you're not aware of it. Put it into drive and you glide away smoothly by virue of a huge 7-speed Mercedes Benz transmission that just isn't going to go wrong.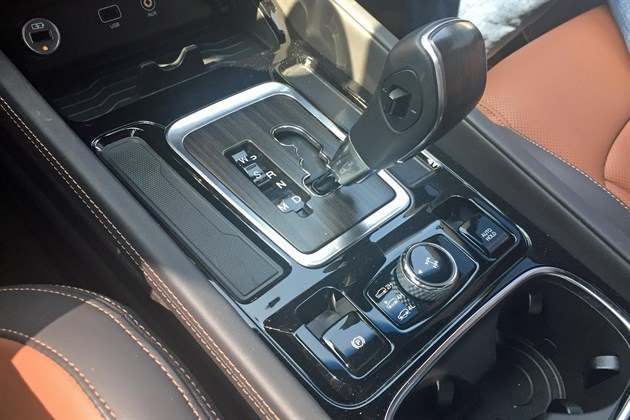 Despite the car's considerable size, it's easy to drive. There's an excellent brake hold so you don't have to sit on the brakes in traffic. With only a 2.2 litre 4 cylinder engine, acceleration isn't warp factor, but it's okay for something so big. You can see around the car via massive mirrors and cameras front and rear.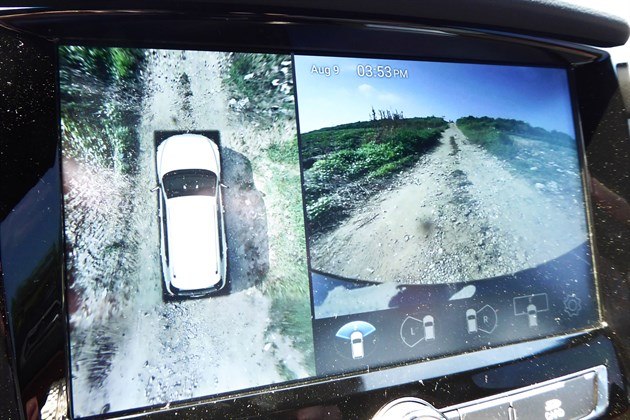 (The front camera comes in very handy for seeing over blind crests when off-roading.)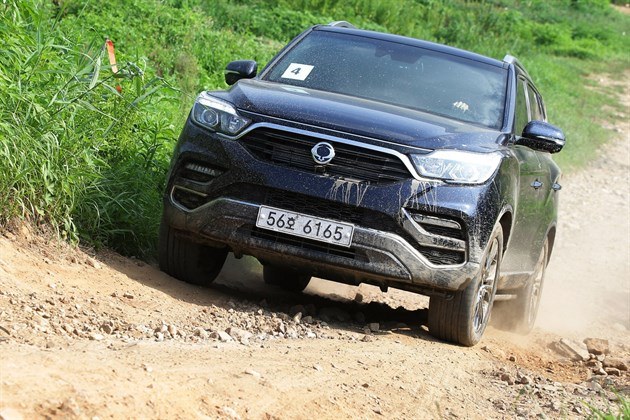 The aircon blows cold. There are A-list goodies like Apple CarPlay. It rides well on fully independent suspension front and rear, even on the 255/50 R20 tyres. A bunch of fairly hard-bitten motoring journos all really liked the car for its honesty and its charm.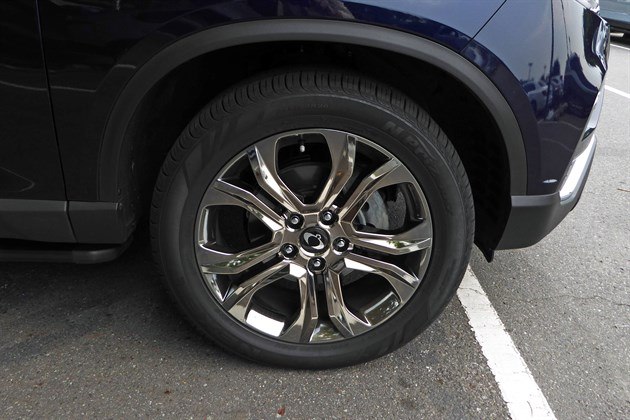 True, some of that is not the latest technology. There are no paddleshifters (instead, you get  an up and down Tiptronic switch on the gearlever). Without a viscous coupling, the four-wheel drive system is more pick-up truck than quattro, so you feel the axles fighting on tarmac or concrete, though 4WD will engage on the fly when you hit the rough stuff. Like 4x4s of old, you have to stop and select neutral to engage low range. But you get low range, which you don't in some of the fancy competition.
And it's built on a massive high tensile steel ladder frame chassis that, though mainly superseded by monocoque body construction, you know will take more of a pounding because 4x4s on chassis always have.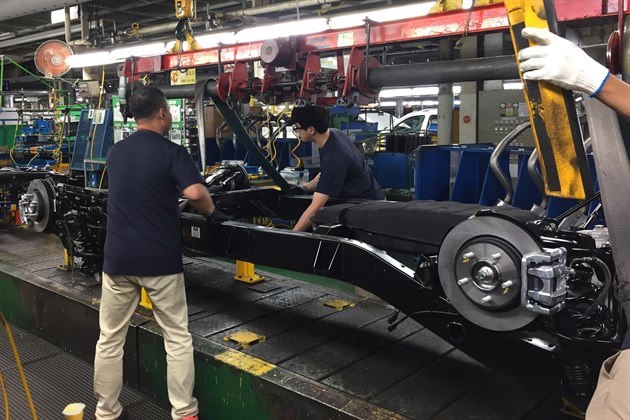 Back in 2004 I tested what was then an improved 2nd generation Rexton. It was big, and vague, like a first generation LandRover Discovery. For less money than a Freelander you got a seriously massive car, and that endeared it to the caravanning community. We also tested the 3rd generation Rexton.
The new SsangYong Rexton G4it's massively better in every respect, it's decent to drive, and all of that quilted leather make you feel you're in a really good place.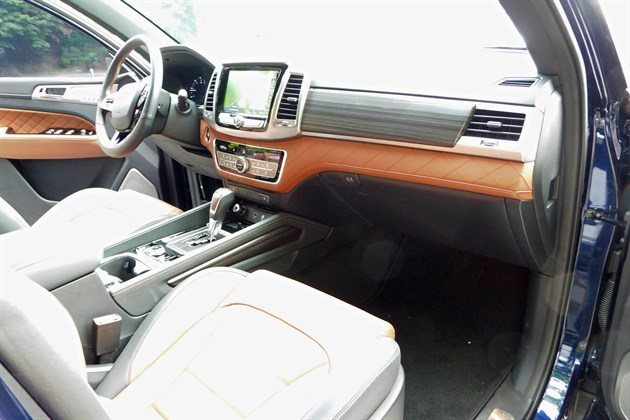 Caravanners are already pre-sold. Anyone who has to tow a big horsebox regularly need look no further. For those in need of a 7-seater with serious cross-country capability it's there in the Rexton.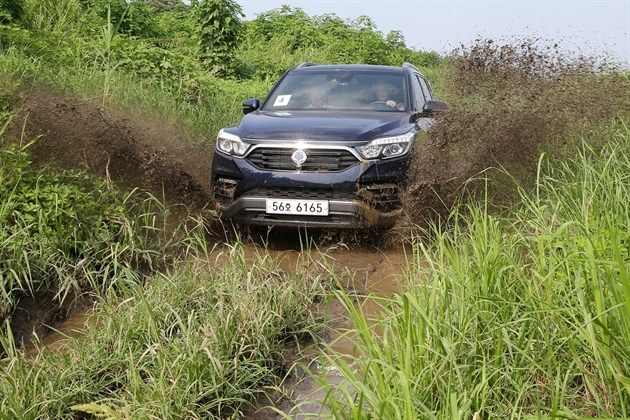 So unless you want to show off and potentially get deeply into a PCP debt that probably won't realise its "guaranteed future value", you should seriously look at a Rexton. Take one on a proper test drive.
Then lie awake at night pondering why you should spend maybe hundreds more a month on something German or JLR that isn't really better enough to justify it.
(We also drove a 2.0 litre petrol engined version of the Rexton G4 that is being developed 'just in case' but will not be imported unless legislation makes it necessary.)
More at SsangYong