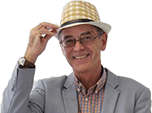 SsangYong Musso 2018 Road Test

The new 2018 SsangYong Musso pick-up is based on the impressive Ssangyong Rexton G4 SUV and shares its 3,500kg towing capacity. Unlike the previous Musso that had a solid front axle it is now double wishbone independent at the front and, unusual for a pick up (Nissan Navara, Mercedes X-Class excepted), has coil springs supporting the load bed. That should give it better ride quality than the old fashioned leaf springs under most trucks, but we'll get onto that bit later.
The important figures are not only the 3,500kg towing capacity of the automatic version, but also the gross train weight of 6,750kg and 1,085kg payload. This means it can carry 1,085kg as well as tow 3,500kg. In other words, a decent load and/or 4-5 people as well as tow a big caravan, hamburger stand, double horsebox, classic Rolls Royce on a trailer; you name it.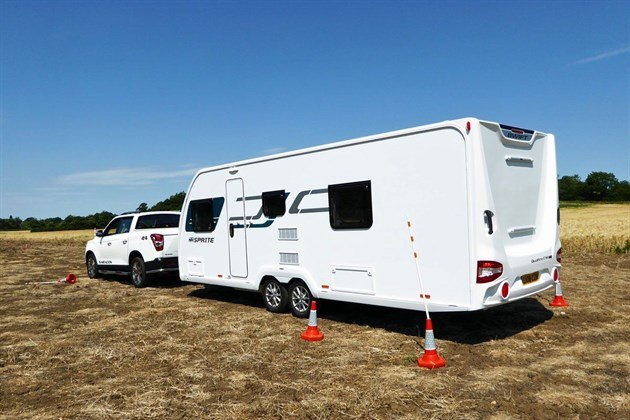 Underneath is a massively strong and stiff ladder-frame chassis using 1.5Gpa-grade ultra strength steel, so no rattles or squeaks from flexing between the platform and the body.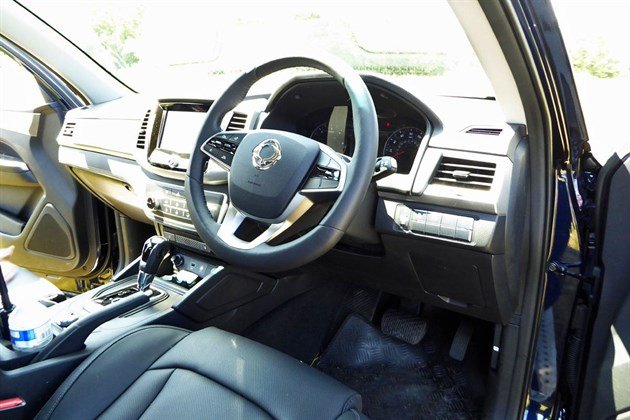 Inside, the £24,495 Saracen is just like being in the new Rexton: Nappa leather. 9.2-inch TomTom touch-screen, heated and cooled seats; the works. The 4WD system gives you 2WD high range; 4WD high range shift-on-the-fly; or stop to engage 4WD low range. There aren't any diff locks, but there is an 8 second hill holder and a hill descent control.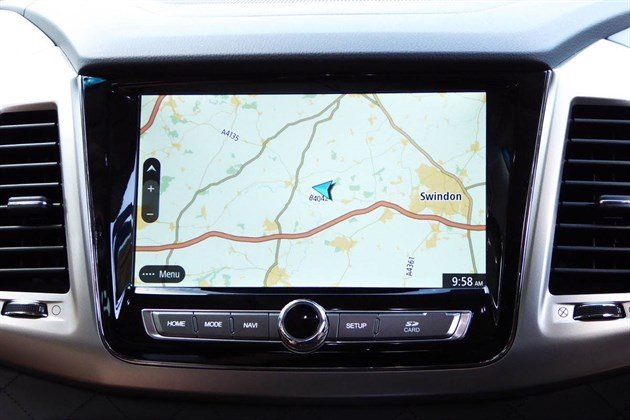 Off road, all of this is enough to negotiate a 5-mile course up and down steep grassy banks, along ridges, down streams. It does the job as well as any, especially using the hill older and hill descent controls with the automatic transmission. On 255/60 R18 tyres it's surprisingly comfortable whether driving it or taking a back seat. (It has more rear legroom than an Isuzu D-Max, Nissan Navara or Mitsubishl L200, but the rear seats are not as well shaped or as reclined as in an L200.)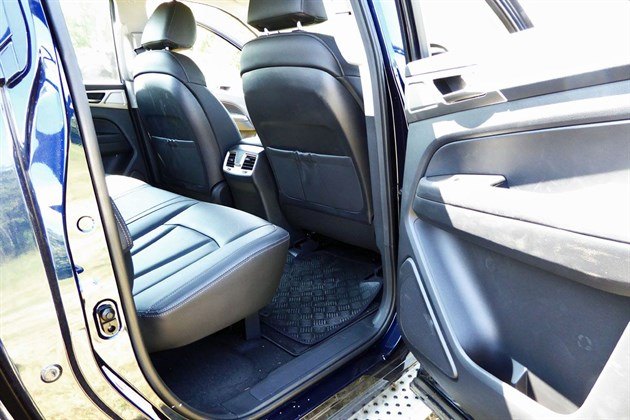 Out on the road the 180HP/400NM 2.2 litre motor pulls smoothly enough. The 6-speed Aisin automatic transmission picks its ratios well and accelerates decently. Slap the lever over to the left and a switch on it allows you to choose ratios. Putting it into 4H keeps the front end in check. The cabin is quiet inside, and from the passenger seat the ride is fine.
But, with the wheel in his hands on a typically poor surfaced, the driver is constantly aware of short, sharp, fidgety bump-thumps from the suspension and this is not yet completely resolved. We also drove it with a 1,000kg load in the bed and it took that very well: far less floaty that some other pick-ups with a tonne aboard.
To pass the mandatory Elk avoidance test, the suspension springs had to be stiffened. And, though standard Mussos come on 235/70 R17 tyres, or 255/60 R18 tyres, the trucks we drove were on 'Rhino' spec 275/45 R20 General Grabbers, so not much tyre between the rims and the road. Basically, all SsangYong has to do is find some decent 255/60s with the right load rating (maybe Michelin Agilis; maybe Pirelli Scorpion) and all will be well.
'Musso' is Korean for Rhino and it would be interesting to see the result of a confrontation between a Musso and its namesake. The truck might even be tough enough to come out best.
More at SsangYong