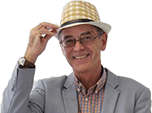 Smart ForFour 2003: Next Year's Car?
Fri, 27 Jun 2003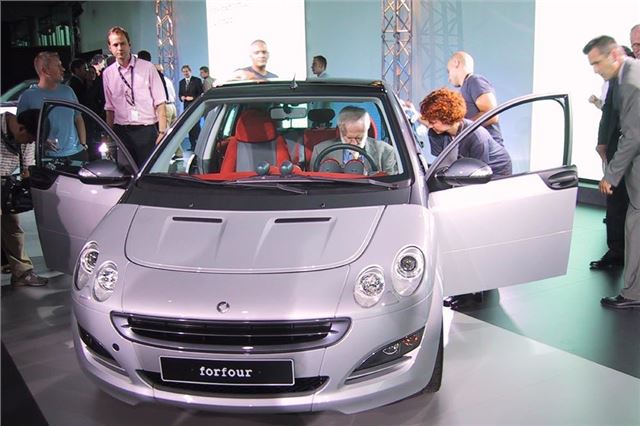 Why do all small cars have to be so boringly the same? Polo, Fiesta, Yaris, Mazda 2, Clio, 206. They've all got an engine in the front and three or five doors. And they're all basically boxes.
The only exception is the Honda Jazz, which is very clever inside, but still a five-door box outside.

This huge chunk of the car market badly needed shaking up. And here's the car to do it. The first sensibly priced five-door hatchback that screams fun, fun, fun.

The smart forfour isn't a single car. It's a proper range with five different engines to choose from, two different gearboxes and a simple yet clever interior.

Actually it's forfive because there are five proper three point seatbelts in there and plenty of room for three big bums across the back seat. This slides backwards and forwards, Yaris-like, by about six inches, which is enough to give limo-like legroom at the expense of the shopping bags in the back. But there's still plenty of room, with a luggage capacity slightly better than cars like the new Fiesta. Unlike the Yaris, the seats also bi-fold to leave a big, fairly flat floor and up to 910 litres of luggage space up to window level.

It's funky in the front too, with instruments spouting from the dash top like a Smart City, but, thankfully a five-on-the floor manual gearbox with the option of a six-speed semi-auto.

Euro prices start at 11,000 Euros, which translates to roughly £8,250 this side of the ditch. Unfortunately we face a long wait for the car. Though the mainlanders will get it in Spring next year, we won't until next Autumn, which is a long way away.

But when it arrives, expect queues round the block. The school run will never be quite the same again. And, as well as that, kids are going to go for it big time.

It's the first sensible small family hatchback that doesn't look sensible at all.