Skoda Scala 1.5 SE L 2019 Road Test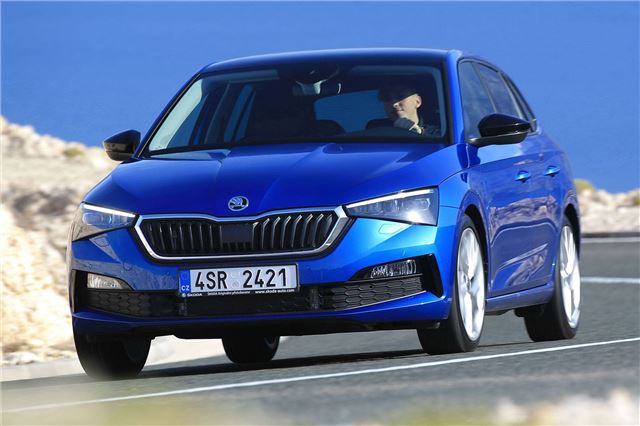 Big on space but low on thrills, the Skoda Scala is a practical alternative to the Volkswagen Golf, Honda Civic and Ford Focus. However, while the £18,585 for the current entry-level SE model is tempting, the Scala's average interior and lengthy options list will leave some feeling a tad underwhelmed. 
You might even question why the Scala exists. Skoda already sells a Golf-rival in the form of the Octavia, which offers a huge amount of practicality and represents excellent value for money. But some buyers are put off by the Octavia's huge-hatch approach, something that's only going to be amplified when the new model arrives next year.
The Scala's intended to plug a gap in the line-up that was previously filled by the slow-selling Rapid. It's based on the smaller Volkswagen Polo, but it's not a particularly small car. Indeed, the boot's an impressive 467-litres, in a very useful shape for carrying stuff. It's only a smidgen smaller than the Honda Civic's, but noticeably smaller than the Octavia's.
Dropping the rear seats is easy enough if you need more room, although they don't fold particularly flat. With them left up, there's a reasonable amount of space in the rear. Legroom is fine (little more), but headroom is pretty generous. There are nice, big windows which means it doesn't feel at all claustrophobic, and kids will be able to see outside.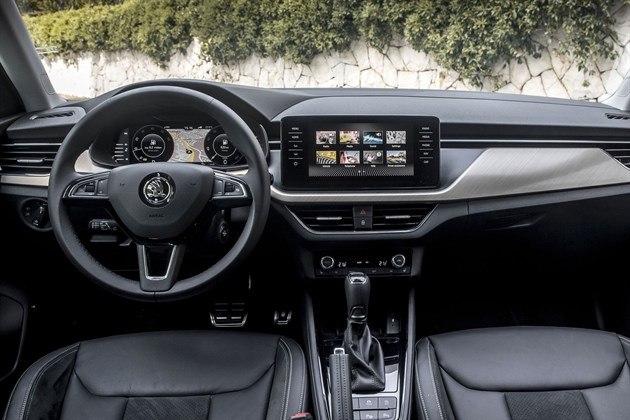 Up front, it very much feels like a budget Volkswagen Group product. Everything's logically laid out and there are numerous nice touches. But various cheap finishes soon bring you back down to earth, and there's little to get excited about.
The seats are comfortable and there's a shiny decorative insert available in a variety of colours depending on trim level (an unfortunate metallic beige colour on our SE L test car). Our top-spec Scala also features a slick 9.2-inch touchscreen display with navigation, Apple CarPlay and Android Auto. It looks good, is fast to respond and is a really easy system to use, although the SE makes do with an eight-inch display.
The Polo-based Scala is perfectly fine to drive, although it doesn't shine in the same way a Ford Focus or Mazda 3 does. It goes about its business with little fuss, helped by light steering and decent engines, but there's little in the way of pizzazz. The ride is on the firm side, even with the £495 adaptive dampers of our test car.
Buyers get a choice of the usual Volkswagen Group mix of 1.0- and 1.5-litre petrols, along with a 1.6-litre diesel. The 1.0-litre comes with 115PS and a six-speed manual gearbox, while the 1.5 gets 150PS and a DSG automatic gearbox. Diesel buyers can choose from a manual or automatic gearbox with the 115PS TDI engine.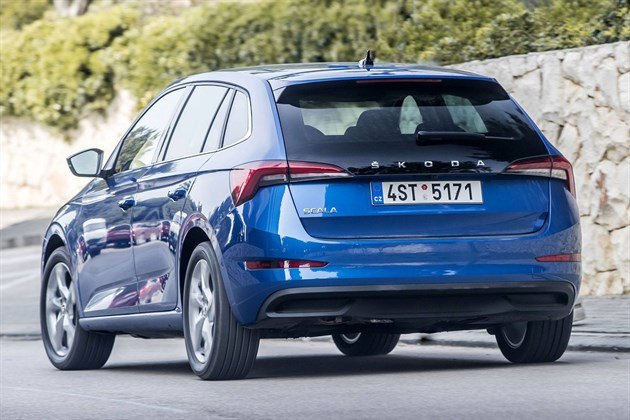 Our test car is the 1.5-litre 150PS model, which offers sprightly performance and doesn't appear to suffer from the hesitation issues reported in other cars with this engine. It might be because it's masked by the DSG automatic gearbox, which is quick enough to change gear and suits the car well.
While standard equipment is on a par with rivals, it's easy to go big on the options. Our top-spec SE L is fitted with £6000 worth of options, including an electrically-adjustable driver's seat (£470), LED headlights (£775) and adjustable suspension (£495). Even simple safety features like a washer fluid indicator and driver fatigue sensor will cost extra.
When the Scala S, with its headline-grabbing £16,595 start price arrives in the UK, its meagre standard equipment means it's likely to only appeal to hire car companies and the stingiest of private buyers.
So, the Skoda Scala isn't as practical as an Octavia, isn't as cheap as it ought to be, and doesn't excel in any particular area. Skoda points out that you get more for your money compared with a Focus, but it still feels very much like a budget offering. If it was priced in-line with the Fiat Tipo, it'd be easier to overlook these issues - but it's very easy to spend strong money on a Scala.
The Skoda Scala is on sale now.