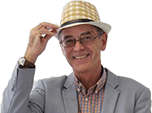 Skoda Kodiaq 2.0 TDI 150 2016 Road Test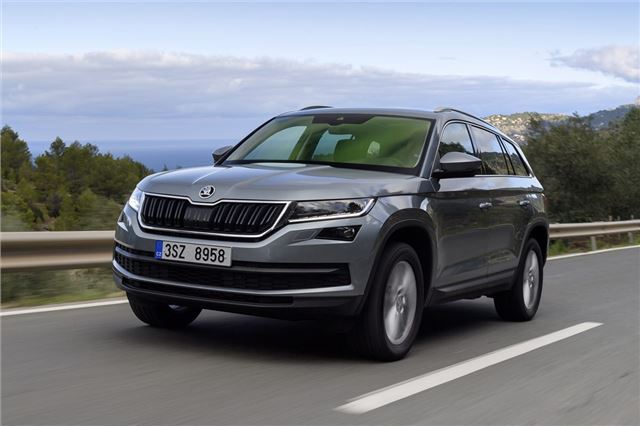 Prices
| | | | | | | | |
| --- | --- | --- | --- | --- | --- | --- | --- |
| Engine | Power | Gearbox | S | SE | SE (7 seats) | SE L | Edition |
| 2.0 TDI     | 115PS* | Man 6spd | TBC    | TBC | TBC | - | - |
|   | 150PS | Man 6psd 4x4 | - | £27,245 | £28,245 | £30,595 | £32,695 |
|   |   | DSG 7spd             | - | £27,045 | £28,045 | £30,395 | £32,495 |
|   |   | DSG 7spd 4x4 | - | £28,545 | £29,545 | £31,895 | £33,995 |
|   | 190PS | DSG 7spd 4x4 | - | - | - | £32,795 | £34,895 |
| 1.4 TSI | 125PS | Man 6spd | £21,495 | £22,945 | £23,945 | - | - |
| 1.4 TSI | 150PS | Man 6spd 4x4 | - | £25,445 | £26,445 | £28,795 | £30,895 |
|   |   | DSG 6spd | - | £25,245 | £26,245 | £28,595 | £30,695 |
|   |   | DSG 6spd 4x4 | - | £26,745 | £27,745 | £30,095 | £32,195 |
| 2.0 TSI | 180PS | DSG 7spd 4x4 | - | - | - | £31,445 | £33,545 |
* not available from launch
Specifications
S
Comes with LED daytime running lights, 17-inch Ratikon alloy wheels with 315/65 R17 tyres, leather multifunction steering wheel and manual air-conditioning. S models also feature Front Assist, KESSY Go, Swing touchscreen infotainment system, DAB digital radio and SmartLink for seamless smartphone connectivity. The S model is available with a 1.4 TSI 125 PS engine only.
SE
SE models are priced from £22,945 and include 18-inch Elbrus alloy wheels with 235/55 R18 tyres, sunset glass, cruise control and rear parking sensors. Customers also benefit from a Bolero touchscreen infotainment system with eight-inch display, dual-zone climate control, rain and light sensors and auto-dimming rear view mirrors. Seven seats are available as a £1000 option in SE trim.
SE L
Further up the range, SE L models start from £28,595 and feature seven seats, which now become standard, powered tailgate, 19-inch Sirius alloy wheels with 235/50 R19 tyres, and Columbus navigation system with WiFi. Drive Mode Select, Alcantara upholstery, heated front seats and full LED headlights are also included as standard on all SE L models.
Edition
Topping the range from launch is a new Edition trim grade. Created to showcase the Kodiaq's exceptional range of equipment, Edition models start from £30,695. Standard equipment includes 19-inch Triglav alloy wheels with 235/50 R19 tyres, leather upholstery, metallic paint and chrome roof rails. Technology features include Lane Assist, High Beam Assist, wireless charging and phone box, and Blind spot detection.
Electric child safety lock for the rear doors, In-Car Communication and the sleep package headrests are available as optional extras for the first time in a Skoda.