Skoda Kamiq 1.0 TSI 115 2019 Road Test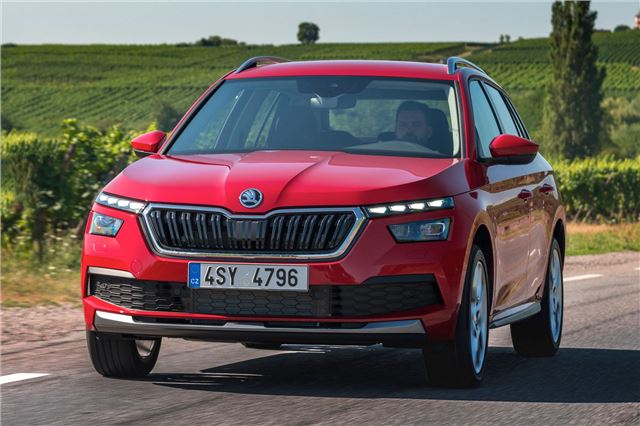 With cars like the SEAT Arona, Suzuki Vitara and Honda HR-V selling in huge numbers, it's only been a matter of time before Skoda offered its take on the compact crossver. The result is the new Kamiq (pronounced 'ka-mik'), an ultra versatile SUV that's likely to offer excellent value for money when it goes on sale later this year.
The price? That's to be confirmed, but expect it to start at around £16,500 - undercutting many of the aforementioned rivals. It's closely related to the SEAT Arona, so is equally as practical, with a 400-litre boot, plenty of head and legroom and that desirable raised seating position.
In fact, as small crossovers go, the Kamiq's a very versatile car. Space in the rear is excellent, with loads of headroom and a reasonable amount of legroom for adults. There are lots of useful features in the cabin, too, including plenty of stowage and large door pockets. A host of optional Simply Clever features such as an umbrella in the driver's door and automatic door-edge protection adds to the feeling that the Kamiq's a car that's well prepared for the rigours of family life.
It's not just versatility the Kamiq does well. While you'll find some harsh plastics if you look for them and there are a few giveaways that this is a Skoda rather than a Volkswagen (the manual handbrake, for one…), the Kamiq's cabin feels close to premium. There are lots of soft-touch materials and we think it has the edge over the very similar SEAT Arona. Some might suggest it's a little on the dull side, but you don't buy a car like this for interior flair.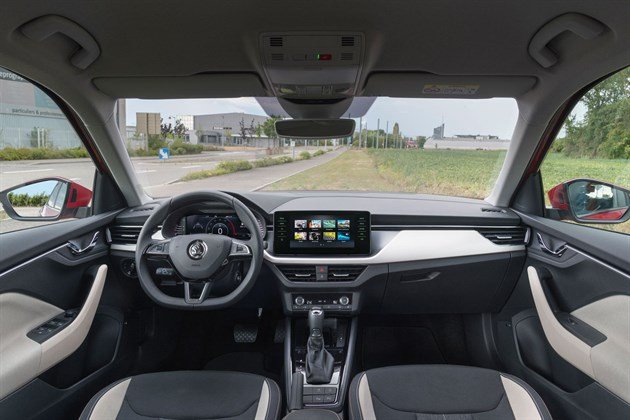 Skoda's latest infotainment system is available in three different sizes, ranging from 6.5 to 9.2 inches. Our test car was fitted with the largest (and most expensive) system which lifts the cabin significantly. It's simple to use, although some might find its lack of conventional buttons frustrating, but the in-built navigation is clear and easy to operate. Wireless Apple CarPlay and Android Auto are available, too. There's also an Audi-like digital instrument cluster which is pretty cool, but likely to be an expensive optional extra.
True to Volkswagen Group form, the Kamiq's available with a choice of 1.0- and 1.5-litre petrol engines, as well as a 1.6-litre diesel. All are front-wheel drive (although Skoda claims the best ground clearance in the segment, if that's important to you), and buyers can choose from a range of five- and six- speed manual gearboxes and a seven-speed DSG auto.
Fuel economy wise, you can expect around 50mpg from the most frugal petrol and mid-50s for the diesel. If the Arona's anything to go by, the official figures will be fairly achievable in the real world. The DSG gearbox will knock fuel consumption slightly, so opt for a manual if you're worried about running costs.
It's the 115PS 1.0-litre we've tested here, combined with a six-speed manual gearbox. And what a superb little engine it is. Its 115PS will be plenty powerful enough for most drivers, with enough gusto for motorway driving and tackling hills. Sure, it's a little noisy if you work it hard, but no more so than any other three-cylinder engine.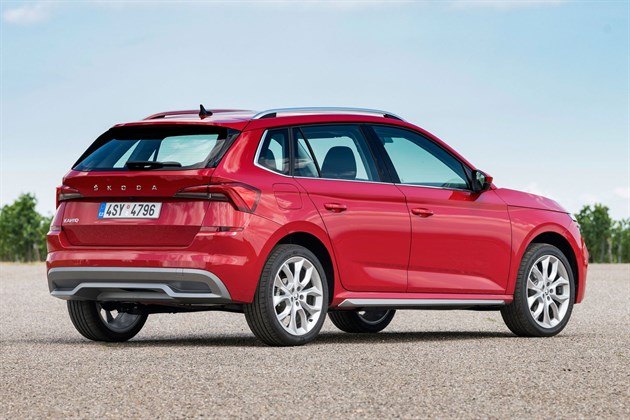 In fact, its refinement is one of the most impressive things about the Kamiq. It feels like a much larger car on the motorway, with that commanding view giving an impression of safety. Very little wind or road noise makes its way into the cabin, while its standard suspension strikes a good balance between firm and wafty. There's an optional sports chassis, too, but we're yet to try that.
We're also yet to try the Kamiq with the 1.5-litre petrol which is set to arrive later in the year, but regular readers will know that it's suffered from hesitation issues in other models, especially when combined with a manual gearbox. Whether this'll be the case with the Kamiq, we'll have to wait and see - maybe the delay is because a fix is being worked on. Fortunately, most buyers will be more than satisfied by the 1.0-litre.
So, it's looking good for the new Skoda Kamiq. UK prices are yet to be announced but, provided they're not as expensive as a Volkswagen T-Roc, we doubt Skoda's going to have any issues selling its new small crossover. It's one of the most versatile cars of its type on the market, while also being easy to drive with a likeable (if a little bland) interior. There's little to dislike.  
The Skoda Kamiq is on sale in September 2019 with deliveries expected from later in the year. Prices will start from around £16,500.