Skoda Fabia 1.0 TSI 95 2018 Road Test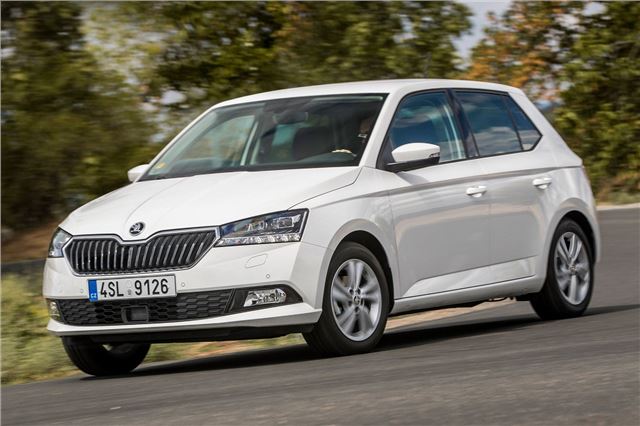 Has there ever been a better time to buy a new small hatchback? The latest Ford Fiesta is better than ever, while a new Volkswagen Polo and SEAT Ibiza also fight it out for the title of class leader. All this means it's extremely easy to overlook the humble Skoda Fabia - which is why this 2019 midlife facelift really has its work cut out.
Cosmetically, the changes aren't as pronounced as you might expect. Look closely, and you'll see narrower headlights with LED running lights, tweaked front and rear bumpers as well as new alloy wheel designs. Hardly groundbreaking - and very little that's going to stop a new Volkswagen Polo buyer in their tracks.
Of course, the real reason people buy Skodas is the value for money they offer. A start price of £12,840 means the Fabia's nearly £1400 cheaper than a Volkswagen Polo and the 2019 updates also bring with them more standard kit. The entry-level S model features a 6.5-inch touchscreen infotainment display and electric front windows (now with one-touch operation), but you'll have to upgrade to the SE for luxuries such as alloy wheels, rear parking sensors and DAB radio.
The price isn't the only thing the Fabia has going for it. A large 330-litre boot is bigger than many rivals, while there are lots of Skoda 'Simply Clever' features to make life easier. These include a pair of USB chargers in the rear and a double-sided boot liner (both new for 2019) as well as a waste bin in the door pocket, hooks in the boot and a ice scraper in the fuel filler cap - now with added tyre tread depth gauge.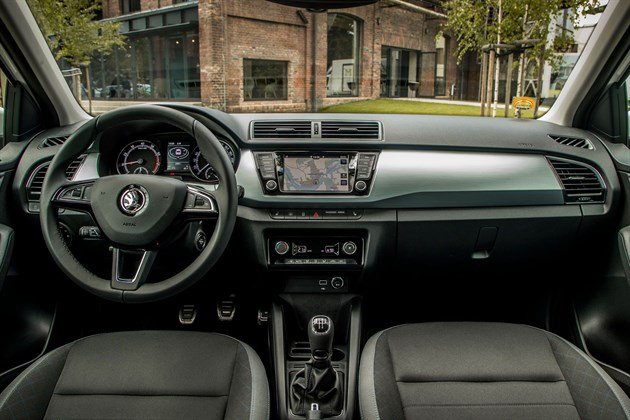 You won't find much in the way of soft-touch fabrics in the Fabia's cabin, but it feels robust and is easy enough on the eye in a typical Volkswagen Group manner. The dashboard looks slick, with lots of buttons that are logically laid-out.
Finding a comfortable driving position in the Fabia is easy, while rear seat passengers are also pretty well accommodated - although there's not as much room inside as newer competitors. Tall front and rear passengers might end up hustling for legroom but headroom's fine, even in the rear and when equipped with a panoramic sunroof.
Skoda's offering a choice of three petrol engines for the time being: the entry-level 60PS 1.0-litre's currently off-sale in the UK, leaving a 1.0-litre MPI unit with 75PS and a 1.0-litre TSI with 95PS or 110PS. There's no diesel option.
The 95PS we've driven here will be fine for most uses, although you will have to be 'proactive' with the five-speed manual gearbox to keep momentum up. It's fairly quiet and refined, with that typical three-cylinder thrum should you build up the revs. Said gearbox is pleasant to use, while the clutch is light and easy to operate.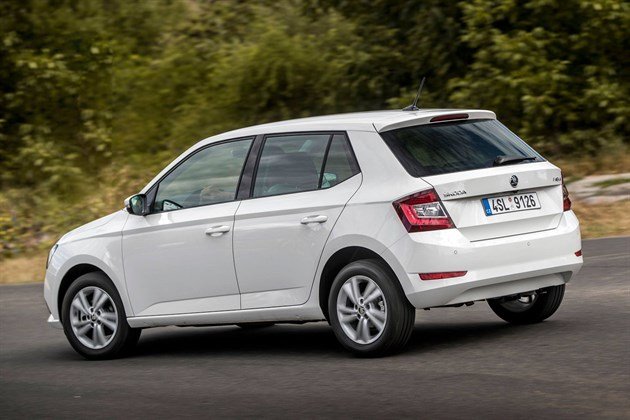 Regular motorway drivers will be better opting for the 110PS which feels rather sprightly without being too vocal - and doing so opens up the option of a DSG automatic gearbox. For everyone else, however, the 95PS model will be fine - and economical, too, returning around 61.4mpg under official tests. A new exhaust particulate filter, meanwhile, ensures that fewer nasty emissions will enter the atmosphere while you're driving a Fabia.
The Fabia makes no claims about being a sharp handler, and a happy byproduct of that is a cosetting ride even when equipped with larger alloy wheels (we've tried it on wheels as big as 17-inches). That's not to say it doesn't handle - it goes around corners just fine, but if you want a nimbler drive you'd be better looking at the Fiesta.
Visibility is very good, meaning the Fabia's easy to park plus the steering is light around town without being unnerving at higher speeds. There's little in the way of wind or road noise on the motorway, either.
While the latest Fabia doesn't look all that different to the outgoing model, it continues to be an excellent car for those who aren't fussed about being seen in the latest must-have small car. Standard equipment is good and the interior's functional, with interior space being the only real downfall compared to the Volkswagen Polo and Ford Fiesta.
The 2019 Skoda Fabia is on sale now.