SEAT Leon 2.0TDI 150 ST 2017 Road Test

The 2017 SEAT Leon ST boasts more connections than a Mafia don. The mark that Luca de Meo is making on VAG's Spanish carmaker is all about technology.
He understands that to today's generation your smartphone is your most essential tool. An extension of yourself. You want a car that works with it seamlessly so you can do everything you can do while you're walking while you're driving.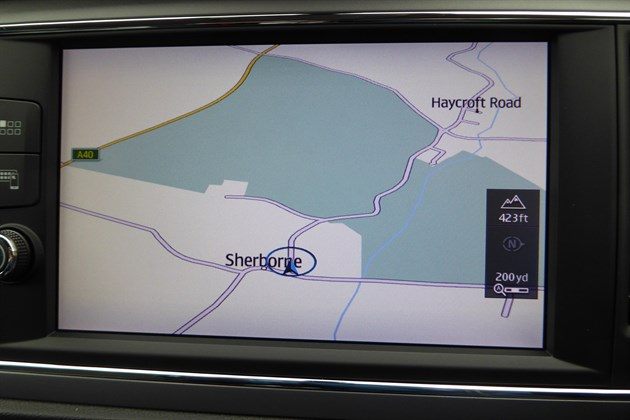 That means voice activation and a big touch-screen as well as top notch satnav with traffic reports so you can multi-task safely. And this is what the latest generation of SEAT Leons brings you.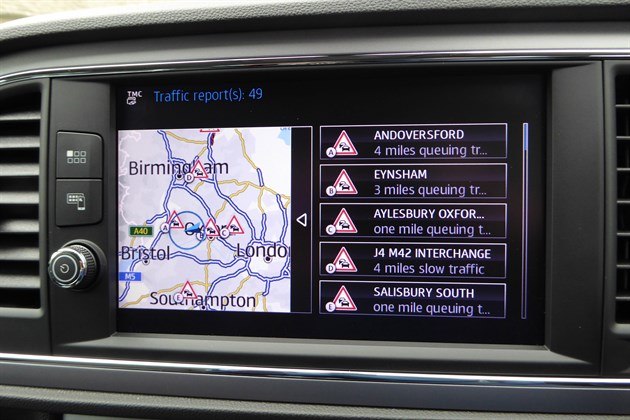 'SEAT Full Link' includes MirrorLink, Android Auto and Apple Car Play, seamlessly connecting the latest smartphones to the car providing access to all functions via the central 8-inch touchscreen.
The main menu accesses all functions via a spread of touch-graphics that either directly display or take you into individual menus for each category; whether sat-nav, phone, music, radio, car functions, SEAT Drive Profile and every kind of information about the car you can conceive of.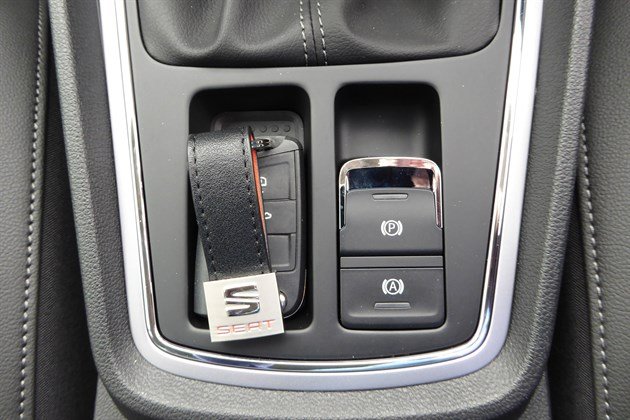 It isn't all about connective issues. Replacing the handbrake with a flip switch has enabled Matthias Rabe's engineering team to install a multi-collision braking system incorporating 'Front Assist' to stop you hitting things in front and 'Pedestrian Protection' to prevent you running over pedestrians and dogs.
Here we're checking out the stylish ST station wagon version that bears comparison with Skoda's Octavia estate driven a few week's previously.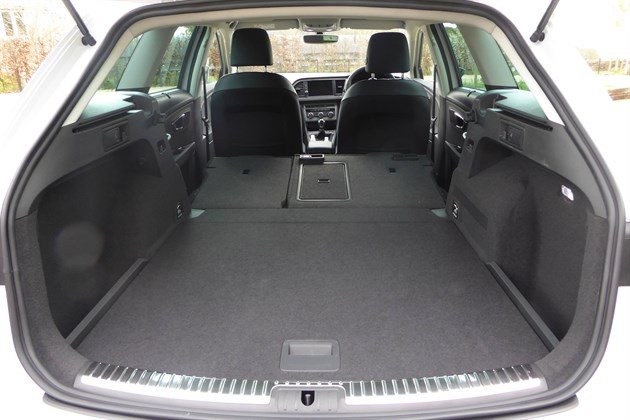 Inside, the exactly square load deck measures a 1,010mm wide x 1,010mm deep compared to the Skoda's 1,020 wide and 1,040mm deep. With the rear seatbacks down, the SEAT's load deck is 1,870mm long compared to the 1,850mm of the Skoda (but this tiny difference could be accounted for by the position of the front seats). Pulling the head restrains out of the rear seatbacks slightly helps them fold down to give a flatter load area.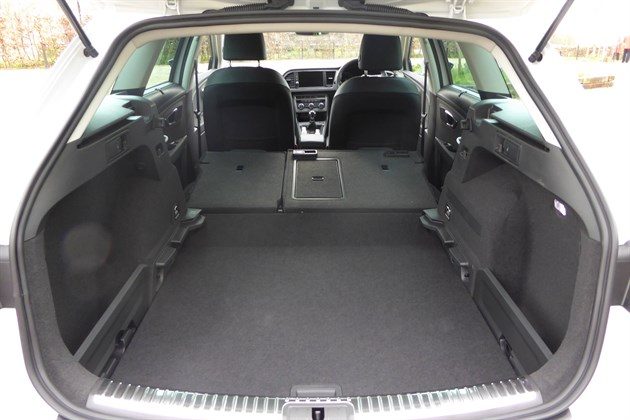 To provide more capacity at the expense of a level load deck you can drop the rear floor by 90mm (three and a half inches), and under that there's still space for the £110 optional space-saver spare wheel.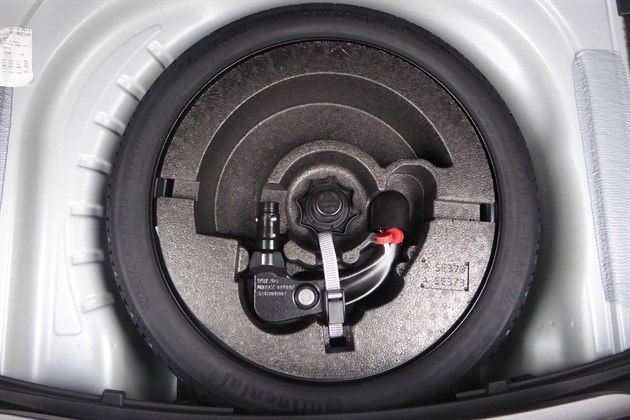 Out on the road, the 225/45 R17 tyres and 'Comfort suspension' of the 'XCELLENCE Technology' version we drove gave slightly more compliance and more pleasant steering feel than the 1.4TSI FR Technology on 225/40 R18s. The engine is pleasantly amiable, though, unlike the 1.4TSI it comes right off torque at below 1,200rpm. Then, once in its stride, it has a significantly beefier 340Nm torque from 1,750rpm, caravan owners please note. Gearing in 6th is a long legged 36.3mph per 1,000rpm.
With all the flack I've been getting about VAG diesels from readers, I surprised myself with this car. It really is a pleasant and practical piece of kit, though £25,555 (including the spare wheel) is quite a stiff price to start bargaining from.
More at SEAT