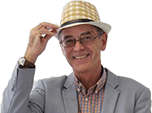 SEAT Ibiza 2002 Road Test
Fri, 22 Mar 2002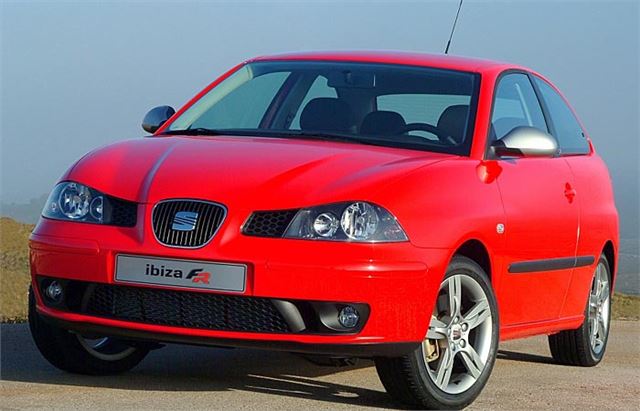 I really thought I was going to love the 2002 SEAT Ibiza. After all, I'd been very fond of the old Ibiza, especially in TDI 110 and 1.8T Cupra incarnations.
I'd rated the new Polo on which the new Ibiza is based as a joyful little car and good fun to drive. So I had high expectations that the SEAT Centro Stile in Sitges would have come up with something really special.

In fairness, I don't think the new Ibiza 1.2S I drove was a representative example. After all, it was the one and only Ibiza 1.2 in the country at the time and I think its steering must have been set up with too much toe-in.

This is one simple setting that can totally make or break the way a car feels. Too much toe-in makes a car feel horribly overlight at the helm and almost as if it's falling over its front wheels. And that's exactly how this one felt. It would go round corners fine and gripped well. It just felt totally uninspiring.

On top of that, the engine was a lot buzzier, yet also more reluctant to rev than exactly the same 3-cylinder 12-valve chain-cammer in the Polo. But this might have been due to the car's newness. Maybe it would free up in time. Put it this way, I can't believe that a properly prepared example of the new Ibiza won't be every bit as good to drive as the new Polo.

It will have to be because it's only a little bit cheaper. True, £7,995 gets you the 65bhp engine whereas in the Polo it only buys 55bhp. And all Ibizas come with at least an 8-speaker radio/CD player. But even base Polos have ABS. Neither the base Ibiza nor the 1.2 S have ABS as standard. And, as with Polos, the centre rear passenger has to make do with a lap belt.

The 1.4 Sport gave a much better account of itself. True, with just 100 miles on the clock, some of its 100 horses felt like they were still locked in the stable. But it handled decently enough, like a new Polo, and has useful features such as electric folding door mirrors.

Sizewise, Ibizas are a bit longer than Polos, a natch wider, half an inch lower and have 17 litres more boot capacity. The dash is completely different; not bad, just different. The Walter d'Silva styling is more Latinate and exciting than the cute but conservative Polo. And the best colour is OVNI Yellow, closely followed by Flash Red. Posh metallics don't add much and some of the shades, such as Aqua Green, actually make it look dowdy.

The bodies are laser welded of galvanised steel for good panel fit and long life. The body is made of three horizontal and three vertical interconnected safety rings to ensure rigidity and minimise deformation in a crash. And, of course, there are twin airbags in the front with a switch to disable the passenger bag.

Now onwards and upwards to the Ibiza most journalists drove at the original launch: the 'Fast and the Furious' 130bhp TDI Sport.

This has exactly the same engine and six-speed gearbox as the VW Golf TDI PD 130, but a taller top gear offering no less than 37.5mph per 1,000 rpm. So while there is a gear for every eventuality and bootfuls of torque to catapult you from corner to corner, out on the motorway you could be getting 67mpg at 75mph.

SEAT calls its suspension design ACC (Agile Chassis Concept). And it gets the power down whether you've got the traction control system switched on or off. But 130bhp at 4,000rpm and 229 lb ft torque at 1,900rpm in a car that weighs 1,192kg is never going to be less than exciting. It lacks the fluency and sheer fun of a MINI Cooper through the corners, but on the straights it would fly past the MINI. Of course, the ride quality is in a different league. The Ibiza absorbs bumps the MINI crashes through. And on the motorway, there's no comparison at all. The Ibiza is turning over just 2,000rpm at 75. The MINI needs almost twice the revs.

Why am I comparing it to the MINI at all? The fun factor and the price. After all, these are both fun cars and an optioned-up MINI Cooper adds up to a near identical £13,500.

But whatever the emotional arguments (emotionally most people are bound to go for the MINI), if you need to drive long distances with reasonable comfort and economy, then you'd be smarter to go for the Ibiza. If you need a town car or a pure fun car, and there are only two of you, then it just has to be the MINI.

The rest of the new Ibiza range is stuck in the queue outside the club. It's up against brilliantly practical cars like the Honda Jazz, which has totally redefined small-car packaging. It's head-to-head against its sibling, the new Polo, built 450 kilometres up the Autopista in Pamplona. It faces the new Fiesta from Valencia and the Corsa from Zaragosa. Not to mention the Citroen C3, Daihatsu YRV, FIAT Punto, forthcoming Nissan Micra, Peugeot 206, Skoda Fabia, Toyota Yaris and Renault Clio. It has the advantages of great looks, galvanised body and a long-life 1.2 litre chain-cam engine. But I'm going to have to try a few more examples of that 1.2 before I can give an honest verdict.