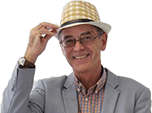 SAAB 9-3 Convertible 2003 Road Test
Sat, 07 Jun 2003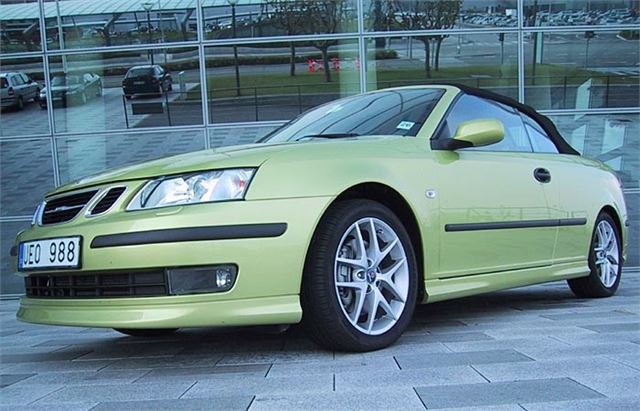 1.8T 150bhp Linear £23,895 (from November 2003)
1.8T 150bhp Vector £25,895 (from November 2003)
2.0T 175bhp Linear £24,995 (from August 2003)
2.0T 175bhp Vector £26,995 (from August 2003)
2.0 Aero 210bhp £28,895 (from September 2003)
(Basic engine upgrade 150bhp to 175bhp is £1,100)
9-3 Linear 1.8t 150bhp convertible: £21,995
9-3 Linear 2.0t 170bhp convertible: £22,995
9-3 Vector 1.8t 150bhp convertible: £23,595
9-3 Vector 2.0t 170bhp convertible: £24,595
9-3 Aero 2.0T HOT 210bhp convertible: £26,395
More at
Best 4 9-3 Convertibles
9-3 Linear 1.8t 150bhp convertible: £21,899
9-3 Linear 2.0t 170bhp convertible: £22,799
9-3 Vector 1.8t 150bhp convertible: £23,599
9-3 Vector 2.0t 170bhp convertible: £24,599
9-3 Aero 2.0T HOT 210bhp convertible: £26,299
More at
www.buymynewcar.co.uk
Expected 5-Star NCAP crash safety rating
ABS, EBD (electronic brakeforce distribution), ESP (electronic stability programme), CBC (cornering brake control) and TCS (traction control system) are all standard kit.
Standard Linear spec includes alloy wheels, air-conditioning, Thatcham Category 1 alarm, CD player, phone pre-prep.
In-car communications systems are Bluetooth enabled so mobile phones, PDAs and notebook computers need no physical connection to the integrated car system.
Vector has 17" alloys, leather sports seats, higher spec ICE, dual zone climate control.
Aero has 6-speed manual transmission or 5-speed auto with Sentronic steering wheel pushbuttons, lowered suspension, bi-xenon headlamps.
Options:-
5-speed automatic transmission with Sentronic steering wheel paddle shifts (no paddle shifts on Linear) £1,200
17" alloy wheels upgrade (Linear) £450
17" 3 spoke alloy wheels upgrade (Vector) £50
Sport chassis + 17" alloys (Linear) £650
Sport chassis (Vector) £250
Electronic Stability Programme £350
Metallic paint £450
Park Assist £300
Bi-Xenon headlights with auto levelling £425
Blue coloured roof £95
Electric driver's seat £550
Dual electric seats with driver seat memory £1,200
Full leather sports seats £250
Electric folding mirrors £150
Dual zone climate control upgrade (Linear) £500
Infotainment system ES2-7 £190
Infotaniment system ES2-13 £440
Infotainment system + satnav ES3-7 £1,600
Infotainment system + satnav ES3-13 £1,850
6-disk CD autochanger £250
Integrated phone with SIM card reader £600
Cruise control and mileage computer £525
Prices of all include a 3 year 60,000 mile manufacturer warranty and a 12 year body warranty.
Website
www.saab.co.uk