Renault Twizy 2012 Road Test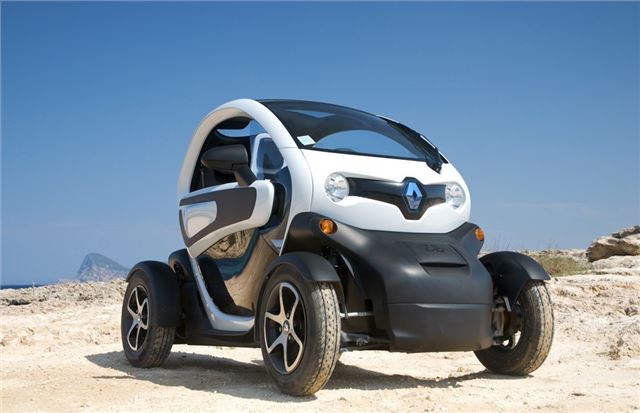 Twizy Urban - £6,690
Twizy Colour - £6,950
Twizy Technic - £7,400
Battery lease costs vary according to the length of the contract and how many miles you cover. The cheapest is £45 for a 36, 48 or 60 month contract if you cover up to 4500 miles a year.
The most expensive is £67 for a 12 month contract at 9000 miles a year. You can alter the contract if you want to cover more or less miles.
Twizy Urban comes with a driver airbag, disc brakes front and rear, integrated three metre charging cable with three-pin domestic socket, automatic gearbox, front wind deflector, engine immobiliser, grey 'Snowflake' wheel trims, heated windscreen and a lockable storage area behind the rear seat.
Twizy Colour adds driver and passenger floor mates, white 'Snowflake' wheel trims and a choice of wrap and interior upholstery in either Ivy Green, Flame Orange or Urban Blue.
Twizy Technic comes with 13-inch 'Diamond' gloss black alloy wheels, metallic wrap and the Technic Pack.
Options include the doors which are £545, a clear roof, protective vehicle cover, steering wheel lock, rubber mates plus a driver and passenger blanket. There are also rear parking sensors, a Garmin sat nav and a Parrot Bluetooth hands free kit that also lets you play music through speakers fitted in the roof.
Service intervals: 18,000 miles / 1 year
Warranty: 4 years/100,000 miles