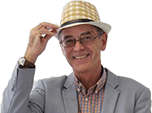 Renault Trafic Phase III 9-seater Road Test
Sat, 13 Mar 2010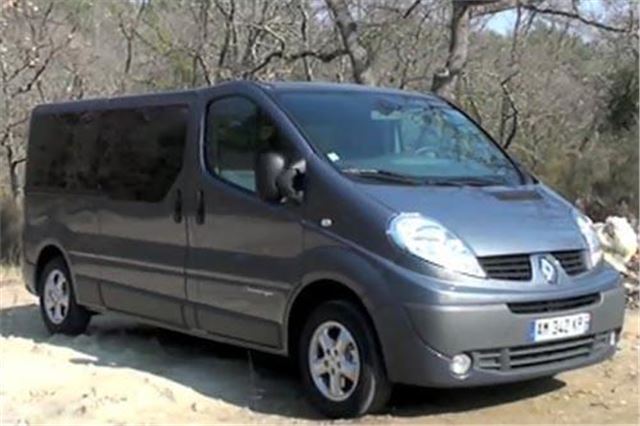 This Renault Trafic Phase III 9 seater bus is Renault's familiar mid-size LCV, also badged Nissan Primastar and Vauxhall Vivaro and the best selling van of its size in Europe with more than 1.1 million on the roads.
It has been refreshed from June 2010 with Renault's 2.0 chain cam 2.0 dCi diesel engine, improved suspension, new dashboard and new equipment including Renault's excellent £450 optional built-in Carminat TomTom satnav.
Front-drive only, it comes in lengths of 4,782mm and 5,182mm and a width of 1,904mm, plus mirrors.
Heights are 1,969mm or 2,464mm. Capacities are from 5 cubic metres to 8.3 cubic metres.
The vans are available as single or double cab 'kombi' versions with 3.2 or 4.1 cubic metres of loadspace behind the back seats. Or as 8 or 9 seater buses with 1.2 or 2.2 cubic metres loadspace behind the third row of seats, depending on body length.
Engines are Renault's 1,996cc chain cam diesel, EU4 only, with 90PS or 115PS and 240Nm or 290Nm torque, or the old 150PS 2.5 litre diesel. These come with a standard 6-speed manual transmission or, interestingly, a 'robotised' version of the transmission offering an automated clutch and two pedal control.
Standard figures for the 2.0dCi 90 are top speed 88mph,  0-60 18.5 seconds, 195g/km CO2 and 7.4 litres/100km combined. For the 2.0dCi 115 these translate to top speed 100mph, 0-60 14.5 seconds, 195g/km CO2 and 7.4 litres/100km combined. Performance is the same for the robotised manual, but CO2 comes down to 192g/km and economy goes up to 7.3 litres/100km.
Naturally, these figures are affected by going for a higher roof or longer body length, as they were in the long body 9-seater bus version with robotised gearbox I tried. In its case CO2 was up to 199g/km and fuel economy down to 7.5 litres/100km.
The robotised shift works well once you get used to it and is obviously a boon for town driving. The Trafic bus handles decently enough. The new dashboard brings the option of integrated Carminat TomTom satnav, Bluetooth connectivity and cruise control with speed limiter.
By March 2010, Renault had 14.8% of the total EU market for light commercial vehicles, compared with 11.8% for Citroen and 11.6% for FIAT, and sold a total of 206,000 LCVs in 2009.
It now offers 400 'one stop shop' Renault Pro+ LCV dealerships throughout Europe.
On sale from June 2010.
All Renault vans carry a 3 year, 100,000 mile warranty in the UK.
More, and current prices, at www.renault.co.uk