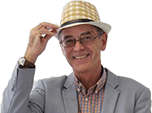 Renault Megane Sport Tourer 2004 Road Test
Sun, 11 Apr 2004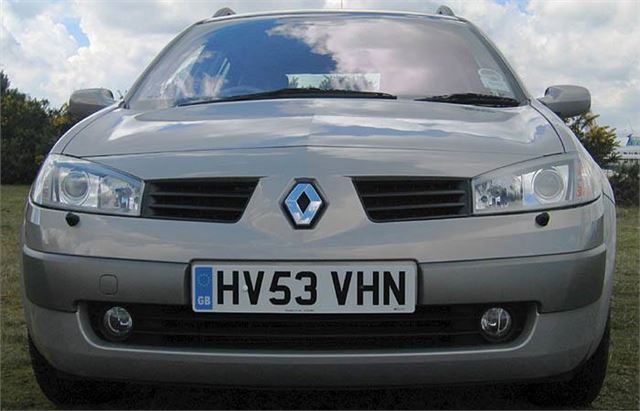 Renault doesn't call its Megane estate a staton wagon. It calls it the Megane Sport Tourer.
We have to thank the bravery of BMW and Renault. Just as car styling was becoming samey and safe, along came Chris Bangle and Patrick le Quemant. Their designs have polarised opinion, but at least they got people talking and no one can accuse either of them of building boring Euro boxes. 
However, you'll find no bustle bottom poking out of the back of the Renault Megane Sport Tourer. Instead, and unlike the Laguna Sport Tourer, it's squared off as a station wagon should be and offers an impressive 1,600 litres of loadspace.

That makes it quite a big car. At 4,500mm it's longer than the average family hatchback-derived wagon, though not quite as long as a 4,804mm Mondeo estate.

This length and strong self-centring variable ratio steering give it a very secure feeling on straight roads; better than the Megane hatchback. But in the rain the front-end can get a bit unruly, seemingly wanting to unstick itself and forcing a slower pace through the twisties than normal. It could all balance itself out with a load in the back, of course, but I didn't try that. And Renault does offer an optional understeer reducer as part of its £750 handling option pack.

The 136bhp 2.0 litre VVTi version I drove had plenty of power, fed through a six-speed box giving about 23.5 mph per 1,000 rpm in 6th. Prices aren't crazy either because it's quite a lot of car for list prices from £12,613 to £16,813, off which you should be able to chip £2,000 - £3,000 in today's market.

Obviously the reason to buy this car is as a traditional estate car load-lugger (otherwise you'd buy the hatchback, the sport saloon, the coupe cabriolet or the Scenic). So, though the luggage space is big and well-shaped it was disappointing to find the back seats fiddly to fold, difficult to fold flat, and the loadspace carpet very cheap looking. Really it needs to be coated in tough, ribbed plastic.

But the car is undeniably good value for money. The 1.5 diesel is very economical. The 1.9 DCI 120 goes very well indeed and is the obvious engine of choice. The 2.0 136bhp petrol model I had is quick enough to satisfy the 'driver' in most people. With the Megane range, Renault seems to have covered every niche in the medium family car market, which is probably why it is now one of Europe's top sellers.

Next week, Megane Scenic dCi 120.