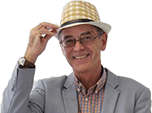 Renault Megane 1.2TCe and 1.6DCi 2012 Road Test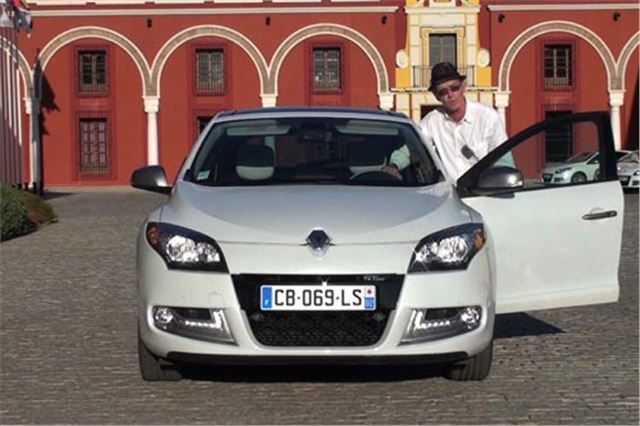 At just over three years old the Renault Megane has had a mid life makeover. Most significantly under the bonnet. Like Ford with its 1.0 Ecoboost in the Focus, and Peugeot with its 1.0 and 1.2 in the 208, Renault has downsized its 1.6 petrol engine to a 1.2 turbo.
Unlike Ford and Peugeot, the 1.2TCe 115 has four cylinders rather than three, and offers 115PS at 4,500rpm, with 190Nm torque at 2,000rpm. The camshafts are chain-driven the turbo is both water and oil cooled, the cat converter is right up there on the back of the engine and, with a piston lopped off the crankshaft, this engine will become a 900cc 3 cylinder unit in the forthcoming new Clio.
The other new engine is Renault's brilliant 1.6dCi 130 that, by applying various advanced technologies, is not only powerful and good to drive, but also super economical and kind to its close-coupled diesel particulate filter, the bane of most current generation diesels.
A third engine isn't new. It's a re-hash of Renault's well-established 1.5 diesel that sells more than 1.2 million a year. This adopts a low inertia, variable geometry, reverse rotating turbocharger, individualised spray cone angle fuel injection nozzles, cold loop exhaust gas recirculation and a thermostat controlled variable oil pump to emit just 90g/km CO2, which is remarkable in a diesel car the size of the Megane.
We drove the 1.2TCe first, and first impressions were how extraordinarily smooth and well balanced it felt. Unlike the Focus 1.0 Ecoboost and Peugeot's new 1.2 three cylinder, this is a jewel of a little engine.
However, unlike the 999cc 3-cylinder Ecoboost in the Focus that develops150Nm torque from just 1,500rpm and a maximum of 200Nm, the 1.2TCe doesn't deliver much of its 190Nm until 2,000rpm. So while it's very sweet and flexible at low revs, there's no punch, and it will only pull its 28mph/1,000rpm 6th gear on the flat.
Peak power of 115PS arrives at 4,500rpm, so to make quick progress on a twisty open road you find yourself in 3rd and 4th most of the time. This is no problem. The engine is delightfully smooth at these revs, but obviously it's not going to be at its most economical.
Sweet engine, though. And so much nicer to drive than an old tech 1.6 petrol.
Next on our list was Renault's state of the art 1.6DCi 130, an engine that could convert me back to diesel. It's quiet, smooth for a diesel and enough of its significant peak torque of 320Nm is developed below 2,000 rpm to give it some punch.
What helps is a 6th gear giving an unfashionably short 32.5mph per 1,000rpm in 6th, whereas more than a few diesels these days are pulling 37.5 – 40.0mph in 6th.
We also drove the 1.5 110PS diesel with Renault's Efficient Dual Clutch gearbox that was okay, but a bit of a let down compared to the Hyundai Veloster's twin clutch box driven last week. The brake pedal was normal sized and too far to the right, the nudge shift worked the wrong way round and there were no paddles. But if you need diesel economy and an autobox, it's the way to go.
This is the engine that with a manual 6 speed box and Stop & Start manages to get down to 90g/km CO2, currently the lowest for any non hybrid car of the Megane's size.
There have been quite a few trim changes to the Megane and prices are up quite a bit on the original 2008 levels. Check the lists below for what your money buys, before any discounts.
The most significant upgrade is Carminat TomTom Live that, in direct contravention of the latest French road traffic laws, warns you of the locations of fixed speed cameras.
The system is good fun with almost Pixar-like animation showing the back of your particular model of Renault on the animated maps. You can choose the language of verbal instructions, with a sub menu to decide the voice. We went for 'Ken', a mild mannered Australian with particularly good diction, but picking a custom voice robs you of the ability to receive live updates of traffic conditions ahead, so be warned, or rather don't be warned.
All the new Meganes we drove were on Renaultsport developed chassis with 225/45 R17 tyres. Understeer was very well contained and I reckon they handled as well as a Focus, with particularly pleasing electric power steering.
There's really nothing much wrong with a Megane in comparison to a Focus or a Golf or an Astra or an Octavia or a Mazda 3 or a Leon. And with the new 1.2TCe and 1.6DCi engines, plus a 4 year 100,000 mile warranty, if you're looking for a mid size family car or station wagon a Megane has to be on your list.
Lastly, Renault being Renault, their chaps wouldn't let us back on the plane without having a bit of fun. And this was provided by the bootfull in the form of Renaultsport Megane 265s on the excellent Monteblanco circuit, normally used for F1 testing.
Using ESC Sport, this was fun in safety. Like the Megane 250, the 265 on 19" wheels with Bridgestone Potenzas does exactly what you expect, has very informative steering and is a very friendly car to drive quickly. Eventually you get understeer, so that makes controlling the car easy and even I was able to put in a 1.28 lap v/s the pro driver's 1.26. The brakes were up for it, repeatedly hauling the car down from around 200kmh to about 60kmh for the hairpin at the end of the main straight. 
You can see my 1.28 lap tacked onto at the end of the video.
Original Test of 2009 Renault Megane
More at Renault