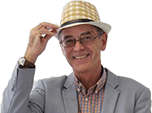 Renault Laguna II 2001 Road Test
Thu, 01 Mar 2001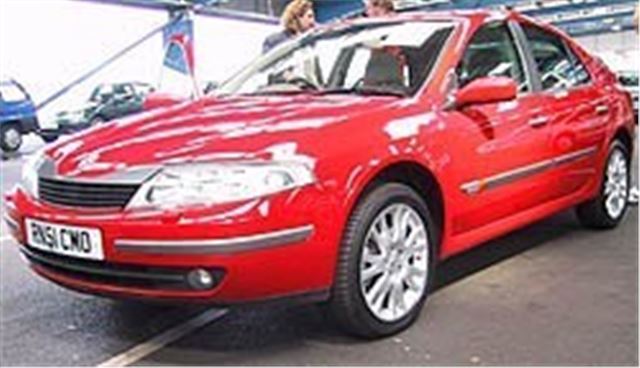 The second generation Renault Laguna is two cars in one. Instead of offering a choice between a saloon, a hatchback and an estate car, Renault gives us a choice between two very good looking hatchbacks.

One is a sort of combination hatchback/saloon. The other is best described as a fastback estate, though Renault chooses the words 'Sport Tourer'. It's a few millimetres longer than the hatchback and a few millimetres taller. And while it's hardly ideal for carrying fridges and furniture, it's far prettier than a flat-backed, van-like estate car.

We get a choice of two cars. And, eventually, a choice of no less than six engines, from a 1.6 litre 110bhp petrol to a petrol V6 with 210bhp; and two diesels: a 2.2 litre 145bhp dCi and a 1.9 litre 110bhp/105bhp dCi (power is dropped by 5bhp for the automatic 1.9 dCi). Five-speed manual gearboxes are standard with four-cylinder engines. Four-speed automatic gearboxes are optional with most four-cylinder engines, a five-speed automatic is an option with the 2.2 dCi and a five-speed automatic comes as standard with the V6.

Trim starts at the base-level 'Authentique', rising to the top notch 'Initiale' (see Specification section for what you get with what). All are covered by a three-year or 60,000-mile warranty (whichever comes first) and the electro-galvanized body is warranted not to rust through for 12 years.

Approach the car and the first thing unusual thing you notice is that it has no door locks. You open the doors by pressing a button on a credit-card-sized electronic key, which you then insert into a slot in the dashboard. To start the engine you press a dashboard button, and to stop it you press the button again. This unfamiliar procedure is surprisingly easy to get used to.

Out on the motorway the Laguna II 1.8 Privilege I drove is an extremely accomplished cruiser. Comparisons with the class-leading new Mondeo 1.8 are inevitable and at an indicated 80mph the Laguna is certainly quieter with none of the boominess the Mondeo passes through at this speed. Ride quality is also a little bit better.

But those are the only areas where the Laguna beats the Mondeo. The indirect, fly-by-wire throttle action of the 1.8 engine makes it very difficult to drive the car smoothly around town. The car accelerates well enough, but its engine note is curiously feeble and unpleasant. And I simply could not get on with the steering.

The steering set up is, of course, power-assisted. But on the move it weights up around the straight-ahead to such an extent that it feels stiffer than the non-assisted set up in my wife's ancient Jetta. Because its self-centering action is so strong, you need two hands on the wheel at all times to remain safely in control. And on low- to medium-speed corners the artificial weighting robs the steering wheel of any feel of the road. I mentioned steering weighting up in my Audi A4 road test, but at least the Audi's overhanging engine is a reason for it, and overall the A4 steers much better. There is no logical reason for the way the Laguna II steers because all it does is give you the worst of both worlds. I envisage plenty of complaints about this from drivers of a lighter build.

The Privilege spec is laden with goodies which Renault must hope will distract the driver from this serious deficiency. The rain-sensitive wipers, built-in rear side window blinds, electric folding door mirrors and electrochrome rear view mirror which removes headlamp dazzle at night are all very welcome. But all this comes at a price of £16,695, which puts it £2,100 more than a Mondeo 1.8 LX that has everything I want and the same £2,100 more than the equivalent Laguna II 1.8 Authentique. After all, £2,100 is enough for a decent holiday and, because second-hand buyers aren't stupid, after three years you're only likely to get 25% of it back on re-sale. Not only that, the radio-cum-navigation system, fitted as an extra to this car, was so complicated I didn't even bother with it.

So should you consider the Laguna II as a serious alternative to the new Mondeo and new VW Passat?

Of course you should. It's much better built than the troublesome Laguna I. If you value stunning looks, relaxed cruising at 70–80mph, decent seats, a comfortable ride and lots of gimmicks above the fine handling and sheer driving enjoyment of the Ford or the VW's aura of quality, then the Laguna II beats both the Mondeo and the Passat.