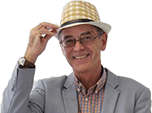 Renault Clio 2013 Road Test

Like the Peugeot 208, the new Renault Clio IV for 2013 has moved upmarket.
There are no stripped out base versions. Renault seems to have left the task of providing them to Dacia.
Instead, we get a very attractive, classy looking and well-equipped supermini that has grown in size without putting on weight. (In fact, it has lost an average 100 kilos compared to the outgoing Clio, the equivalent of a fairly hefty adult.)
As from Peugeot, Ford and FIAT, we also get a super new small capacity turbocharged petrol engine that emits less than 100g/km CO2, so is free to tax and is also a Freeman of the City of London (Congestion Charge exempt).
This engine is essentially the smooth new 1.2 litre Renault TCe we drove in the Megane with a cylinder lopped off, meaning less internal friction.
It pumps out 90PS and stumps up 135Nm torque, with 90% of that from a usefully low 1,650rpm. Initially, and rather surprisingly, it feels almost as smooth and quiet as the 4-cylinder 115TCe. On the autostrada the whole car is impressively quiet and refined. It's only when you rev the engine over around 2,500rpm that you start to become aware of the inherent imbalance that 3 cylinders imparts.
But, unlike the 3-cylinder Ford EcoBoost, you don't want to rev it too hard. Just let it get on with moving the car at its own sweet pace. And, though we didn't do any kind of proper brim-to-brim test, the fuel gauge hardly moved off its stop during our 140-mile drive. There have been many complaints that the 1.0 litre Focus EcoBoost gets nothing like its EC lab test figures, but the 0.9 in the Clio might well be able to match its certified 65.7mpg.
A downside of the small light engine is slightly overlight electric power assisted steering. It's accurate enough, but without a lot of engine torque to pull it back into line, the car can run slightly wide on corners.
I'm not complaining, just describing the car as it is. Ride quality on its standard 195/55 R16 tyres is excellent. The steering, power delivery, handling and braking certainly felt to me to be a lot more integrated than in the Peugeot 208s I've driven so far. If you want a small, very refined petrol engined car that's free to tax and take into London then at current state of play the Clio TCe90 is the best you can get. (We don't yet know how good the Fiesta 1.0 Ecoboost will be.)
On, then, to a much longer drive the following day in contrasting atrocious conditions in the dCI 90 diesel. Italian autostradas aren't straight like UK motorways. Because of the mountainous terrain they pass through they twist and turn like back roads. And these sinuous surfaces were covered in as much as 20mm of water. We'd get temporary relief on entering a tunnel, but emerging from one was like diving into a swimming pool, it was that bad.
So the extra kilos of that diesel engine over the front wheels was very welcome. It weighted up the steering feel and, combined with the much more generous 220Nm torque of the diesel engine, gave the car an altogether more 'sporty' feel. With peak torque coming in at 1,750rpm and 3rd gear giving 18mph per 1,000rpm it was very useful on the hills of Chianti too, making it both an easier and a more satisfying drive then the TCe90. As well as that there is the potential economy advantage of around 15mpg. And, of course, you can proudly tell anyone who's interested that your car shares the same engine as the new Mercedes A Class.
The new Clio IV is not only bigger and better than previous Clios, it also comes loaded with kit, whether part of the standard spec or ordered in addition. The excellent built-in Navteq 'Nav 'N' Go' satnav automatically zooms in to the detail of a junction and gives clear, precise instructions. Coming soon is 'R Link', Renault's equivalent of FIAT's Blue&me and Ford's Sync combined with the same 7" touch screen as Nav 'N' Go. There's lots of 'Piano Black' in the interior, interesting colour interior trim, such as a red dashtop on a red car, and on some models you can choose the colour of contrasting paint on the alloy wheels.
A 4-cylinder TCe120 with 6-speed dual clutch transmission comes in Spring 2013 along with a 200PS 1.6 litre RenaultSport Clio, also with a 6-speed dual clutch gearbox.
Meanwhile, you can order a new Clio IV from November for delivery from February.
Petrol advocates will be very happy indeed. Diesel fans will be delighted.
More at Renault