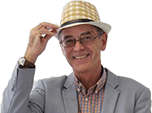 Renault Captur 2013 Road Test

The Renault Captur is one of half a dozen new small SUVs rushing to fill yet another market niche discovered and brilliantly exploited by Renault's Alliance partner, Nissan.
First there was the Qashqai, which most UK motoring journalists treated with derision on its launch, little realising it represented the change many families wanted from their samey family hatchbacks.
The Qashqai was and remains a colossal success.
Then there was the odd but interesting looking Juke, similarly derided by the motoring press, but actually as successful as the Qashqai.
So now GM, Ford, Peugeot, Toyota, Honda and Nissan are all rushing to grab whatever they can from this slice of the market cake. (Toyota and Honda will be joining the party next year with a new Urban Cruiser and a new version of the much-missed HR-V, while KIA soldiers on with the Soul.)
There's a choice of two turbo petrol engines: the 3 cylinder TCe 90 and the 4 cylinder TCe 120, and the familiar 1.5 litre dCI 90, all also available in the Clio. We drove the dCI 90 and the TCe 120 EDC auto (that will be coming later to the UK).
Attractive contrasting colours, a bright and airy interior, a high seating position and a sliding/folding rear seat make the car ideal for young families. A useful touch is that on Dynamique models the seat covers are zipped, removable, washable and even replaceable so someone at Renault obviously knows the kind of mess kids can make of cars.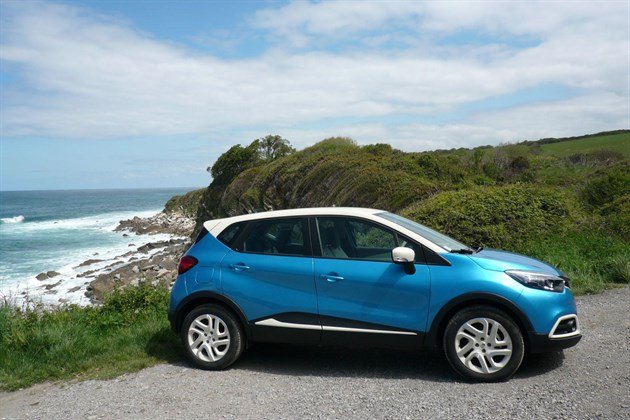 Out on the road, the 1.5 dCI felt a bit more growly to me than on my last encounter with it, in a Dacia Sandero, but it tugs the car along perfectly adequately and, importantly, is both UK annual tax and Congestion Charge exempt. In the EC tests it did 76mpg, so reckon on maybe 60mpg or so in everyday use.
It's a tall car so obviously its cornering abilities are limited. But on 205/55 R17 tyres it gripped well enough, the electric power steering had a springy self-centering, confidence inspiring 'feel', and it rode decently over ruts and potholes.
What follows may read patronising and my apologies for that, but to me it seems the ideal car for young mums. More practical than a hatchback. More fun than a small MPV. I think kids will love it. And mum won't develop any back problems lifting the nippers into their child seats. Far more sensible for the school run than a massive 4 wheel drive battlewagon, yet, reassuringly, it drives like a bigger car and it carries the fun factor and status of an SUV that MPVs simply don't.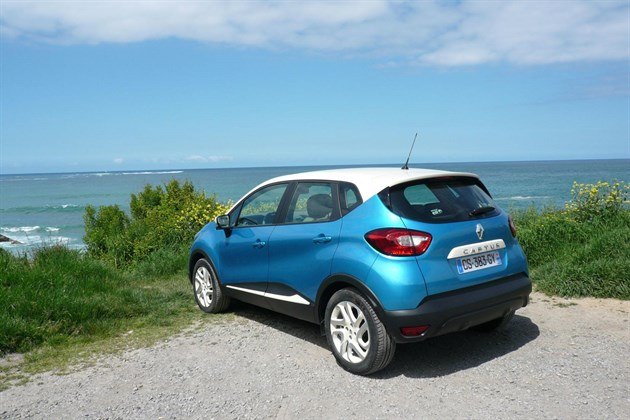 On the second day I got to drive the TCe 120 EDC (Efficient Dual Clutch) that has Renault's version of VAG's DSG and Ford/Getrag's Powershift.
This will be the top end Renault Captur when it finally arrives, and the transmission works reasonably well. No need to brake to shift between N and D, and no delay exiting side roads. If you want more control you can slip it into manual mode where shifts are the intuitive way round: forwards to change down, back to change up. I caught it out once overtaking in full auto when it held the lower gear for too long. But generally it behaved very well.
Everyone seems to want something different these days. Large conventional saloons and hatchbacks have been replaced by MPVs and SUVs. Medium size hatchbacks have been going the same way. Now it's the turn of smaller hatchbacks.
Very few of this new breed of small SUV are four-wheel drive. Peugeot offers its 'Grip Control' trick diff with M+S tyres for the 2008. The Captur is strictly two-wheel drive. It isn't an off-roader, but it isn't supposed to be. And you have to ask yourself how often most 4WDs are ever actually used in 4WD mode.
By this time next year the roads will be crammed with cars like the Renault Captur. And, so far, the Captur is probably the most immediately attractive.
Just one word of caution: Watch the sharp edges of the hatchback on your head when closing it.
More at Renault